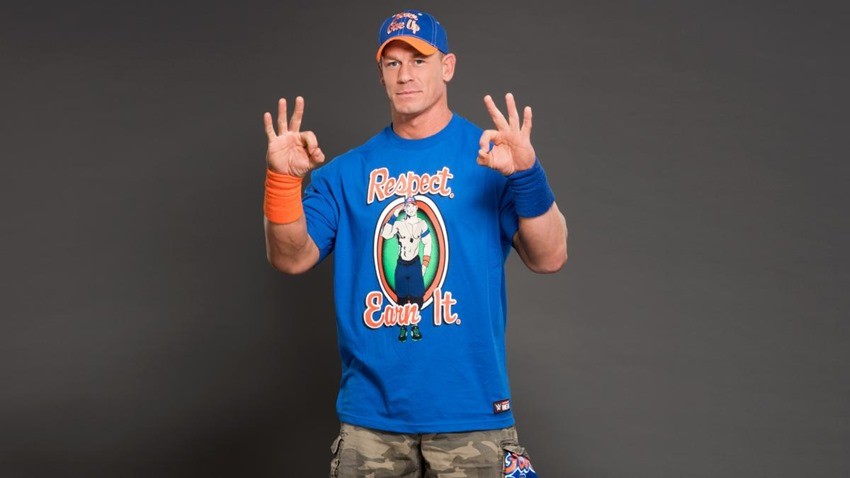 If I could get my hands on some iconic WWE merchandise, I'd gladly settle for Mick Foley's missing ear or The Rock's cookbook. That…probably won't happen. What will happen alternatively though, is that I'd drop some cash on the WWE 2K18 collector's edition quicker than that time I bought a month's worth of New Day-endorsed Booty-Os.
This year, WWE 2K18 is celebrating 15 years of John Cena's career, with a collector's edition that'll be limited to around 30 000 units. This is what it apparently looks like, but I can't see anything. Starting to think that the JPEG might be broken: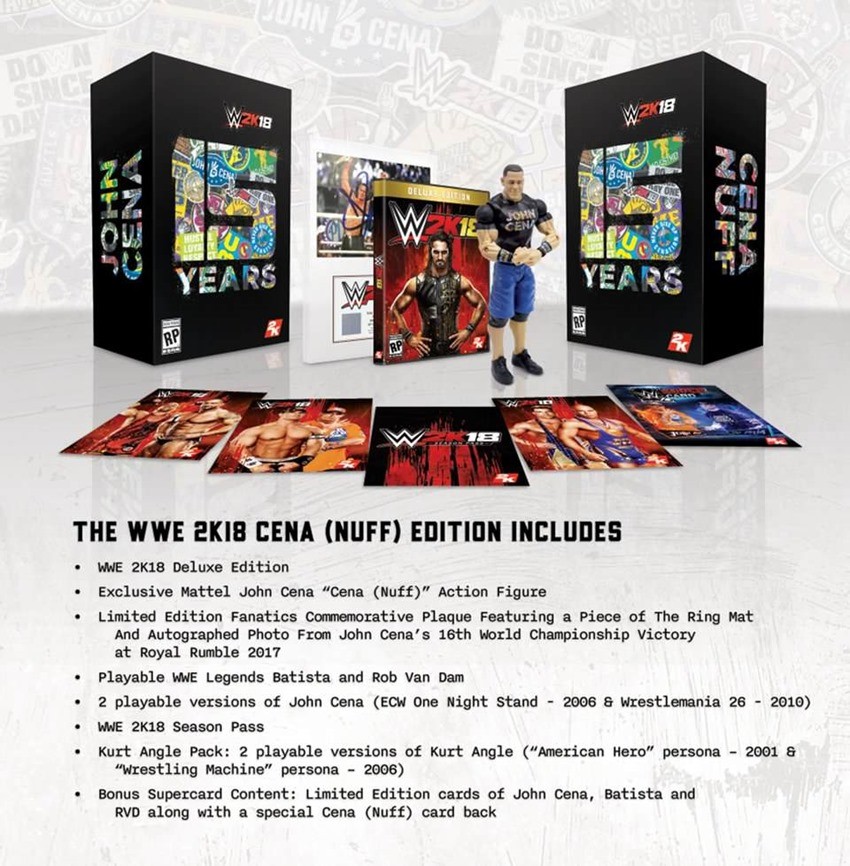 Here's what you'll get inside of it:
The WWE 2K18 Deluxe Edition video game
Access to WWE 2K18 Season Pass
Playable versions of Batista and Rob Van Dam, two of John Cena's legendary rivals
Playable versions of Cena recreating his appearances at ECW One Night Stand 2006 and WrestleMania XXVI
Access to the Kurt Angle Pack, which includes two playable versions of The Olympic Hero
Exclusive premium packaging that includes a unique cover sleeve, which will delight both Cena's fans and his detractors
An exclusive Mattel action figure featuring John Cena with Cena/Cena Nuff T-shirt options
A Fanatics limited-edition commemorative plaque that includes a piece of the ring mat from Cena's historic 16th World Title triumph at Royal Rumble 2017, as well as a hand-signed photo from The Cenation Leader himself
Limited edition WWE SuperCard in-game cards decorated with Cena (Nuff) card backs that feature Cena, Batista and Rob Van Dam
It's not bad, but kind of a hard sell considering that it's priced at $149.99. A hand-sgned autograph from John Cena is nice, but I'd gladly pay extra for a package that includes a custom List of Jericho. Geoff would have an entire page dedicated to him in it, I swear.
Last Updated: July 27, 2017