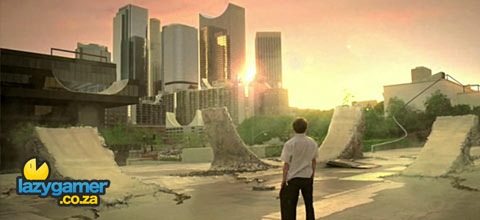 If you thought that the skateboarding genre was going stale, you really have to see this, because it's radically different to anything you may have ever seen in a board sports game before.
Shaun White's Skateboarding from Ubisoft looks to change things significantly by allowing the player to actually transform the world around them to suit their needs. I'm not talking about spawning a bench or movie a rail around. I'm talking about the ground exploding up in front of you, creating a ramp, just because you wanted to launch from that spot.
The trailer itself rocks some serious buckets, so check it out for yourself, even if you aren't interested in skateboarding.
Last Updated: May 25, 2010