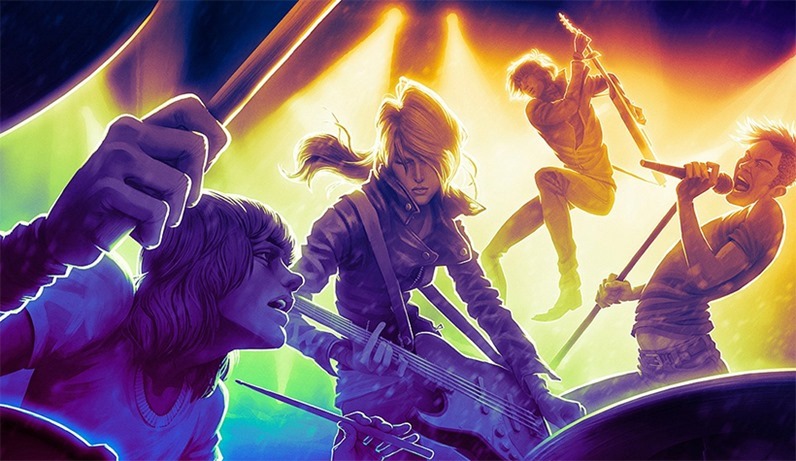 Rock Band 4 is out in most of the world, but it's only coming to South African stores later this year, probably around December. That may actually be a good thing. While the core mechanics of Rock Band 4 elevate it beyond its former iterations, the on-disc track list leaves a little to be desired, becoming instead a way to sell more songs – stuff you actually want to play – as DLC.
The local delay may actually be a good thing. That on-disc stuff has seldom been a problem for Rock Band, because in most sequels and add-ons, players are able to import the on-disc songs from previous games (barring a few hampered by licencing issues). That functionality doesn't exist in Rock Band 4. Yet. It's something that Harmonix is actively working on, and hopes to have available by year's end.
"We're hard at work trying to make Rock Band 3 exportable into Rock Band 4 and are shooting to have that available with the December 8 feature update," Harmonix says.
If you want to bring content in from all of the other Rock band games – like the first two games, LEGO Rockband and the Green Day one, you'll need to have those exported to Rock Band 3 already. As the export options for many of those are no longer available, if you haven't done so already you're out of luck.
If bringing Rock Band 3 songs n to the game is something you're keen on, despite not owning Rock Band 3, you'll have to hurry; the game won't be available for sale after October 31.
For most South Africans though, Rock Band is secondary when it comes to music games. Thanks to a stronger Activision presence than an EA, and now Mad Catz One, Guitar Hero's been available in more stores, more often.
On that note, the newest Guitar Hero is out this Friday – and it's rather good.
Last Updated: January 4, 2017