I've written a LOT about Destiny: The Taken King so far. Maybe too much, seeing as how Geoff just grins at me whenever I see him oiling his gas-powered assault rifle in the office whenever I send more Destiny content his way and ask for it be edited.
Still I've had a ball with the game so far, discovering all manner of secrets and treasures in the revamped game world. I've also written about these discoveries, making many a guide as I go along my merry way on the Dreadnaught. You might have missed some of them (IMPOSSIBRU), so here's a quick round-up of what has been done…so far.
And in case you get a bit lost on the Dreadnaught, here's a  handy-dandy map! Click to embiggen: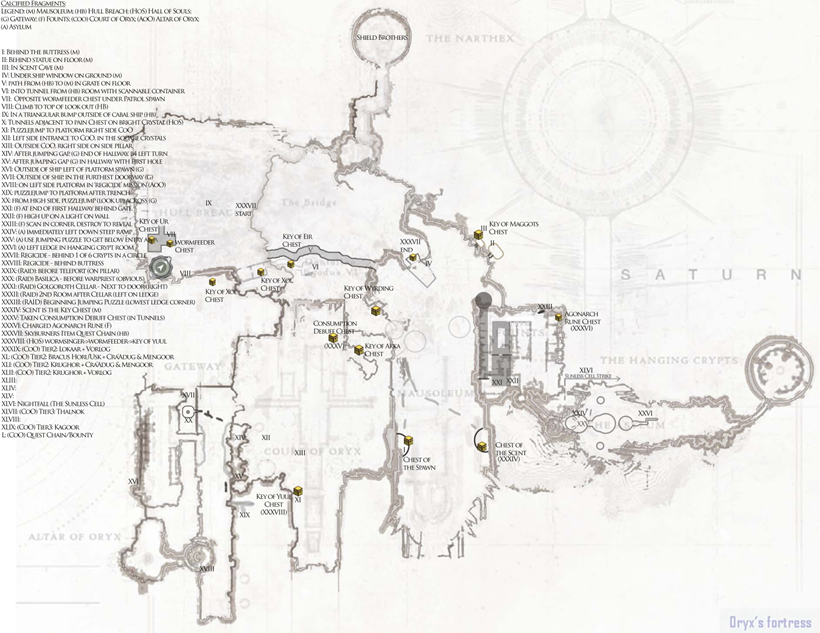 Anyway, I still have the feeling that the surface has barely been scratched on this expansion. There's still so much to do, so much to see and so many faces to shoot. Hell, I'm this close to finally getting my character light level over 290, while various other 300+ Guardians laugh at me and my peashooters.
But you'll see. You'll all see…
Last Updated: September 28, 2015