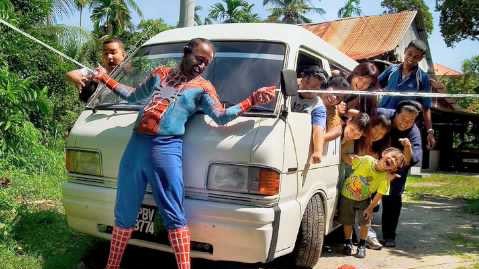 It's white, sticky and it's all over the place. No, I'm not talking about a teenager's room filled to the brim with fapkins, but rather Spider-Man's legendary ability to spin a web any size and catch crooks just like flies. Web-swinging has always been a feature in Spider-Man games, with some of them nailing the experience and other games allowing you to anchor your webs in the sky above magically.
With Insomniac at the helm, web-swinging is taking a more physical and faster-paced approach in Marvel's Spider-Man game.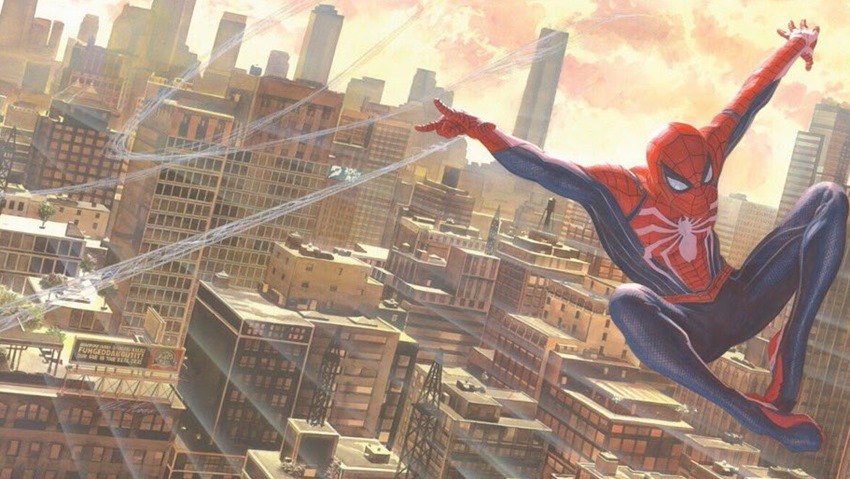 "It's the number one thing we knew we had to get right; it's the first thing we ever worked on in terms of building a Spider-Man game," Creative director Bryan Intihar said to Game Informer.
Similar to how we've talked about combat, it should feel great. Instantly when you pick up the controller, but over time you start to see the complexity, you start to see the depth. One thing we talked about, we didn't want to stop players, we didn't want to face-plant. We wanted to keep your momentum and flow going. He's eight years being Spider-Man, he's kind of fine-tuned his traversal. If you slam into a building you keep running up it.

You have basically two options at the top. You can either keep going up and it'll send you going in a mid-air jump, or if you time the button press near the top of the building it'll kind of catapult you over so that you can keep your moment going.
It's not only intuitive design, however, as Insomniac added a taste of science and physics to how their resident webhead functioned between skyscrapers, with game director Ryan Smith likening the mechanics to that of a pendulum effect. "Its all come together from a prototype space, how you really get that sense of speed from the visual effects that are there. Your R2 button is really your 'go'button," Smith explained.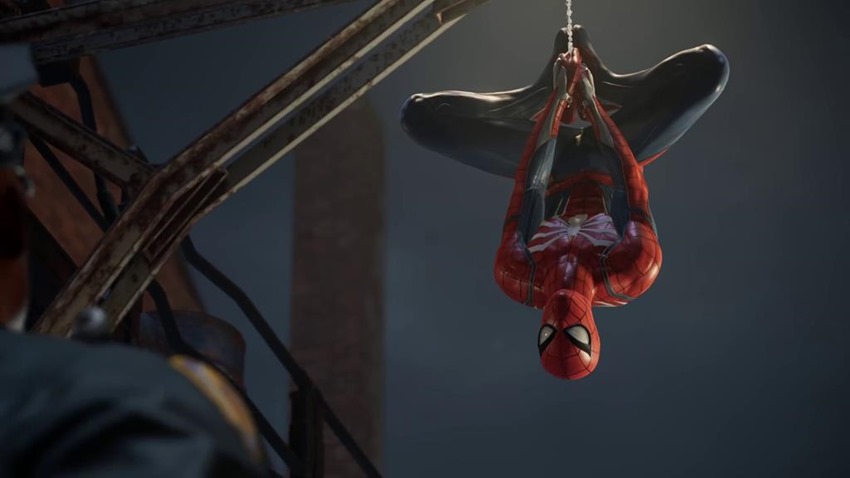 We used that for both ground motion where you start doing parkour over elements that might be in your way and for swinging in the air. R2 throws out a line that searches through the environment to find that attach point. You're on a pendulum and on different points in that line, you've got different momentum coming off the line and so as a player you're thinking about where you're releasing and you can actually hit X off the line to get a jump sprint off.

Different places again, depending on where you are on the pendulum, giving you forward or upward momentum. Through the other moves, like the X button again will throw lines ahead of you or you can actually steer it to do quick turns.
I know a lot of people say that The Amazing Spider-Man is still the golden benchmark for web-swinging in a Spidey game, but for what it's worth? I think Ultimate Spider-Man deserves a ton more love for how it raised that bar, giving players an even more physical sensation of agility and speed to explore New York. Will Insomniac's well-honed traversal mechanics top that? I'm feeling pretty confident that they've nailed it as the race to the September 7 release date picks up speed.
Last Updated: April 9, 2018