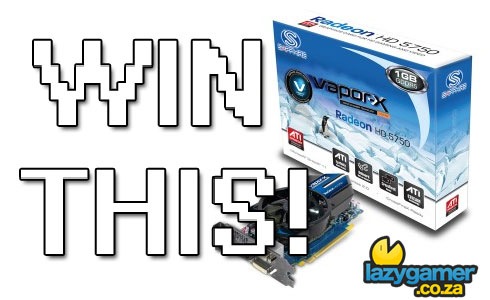 Zaps Online recently launched their New! Improved! online portal and to go with that they giving away some pretty stellar gaming goodies. This month, the prize is a SAPPHIRE Vapor-X HD5750 1GB GDDR5 PCIE Graphics card, based on the Radeon 5000 series.
A prize that sweet means the competition must be pretty difficult  or restrictive, right? Well, No.
It could not in fact be easier : Click here, and answer the ridiculously easy question, made easier by the fact that it's a multiple choice via dropdown menu. Even better is that fact that no purchase is necessary – but feel free to browse the site – you may just find something you like.
The draw will be held next Thursday, 14 January – so make sure to get those entries in ASAP.
The giveaways will continue next month, where the prize will be a set of Logitech G51 5.1 Channel gaming speakers. Sweeeeeeet!
Check out the redesigned site, over at ZAPS Online
Last Updated: January 8, 2010