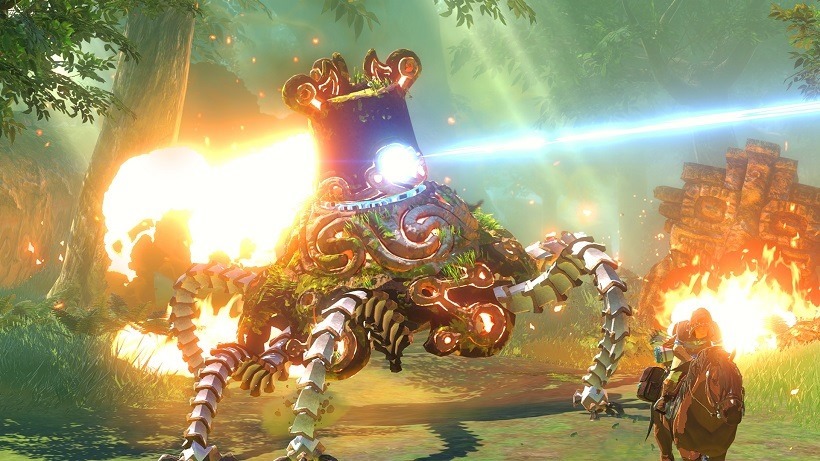 The Legend of Zelda for Wii U (and most probably NX now, too) is still hopefully on track for launch this year. The incredibly anticipated sequel and first new Zelda entry in a long, long time was unceremoniously delayed late last year – forcing many to believe that it's being held back to launch with Nintendo's new console. That might be true or not, but series producer Eiji Aonuma says development is going swimmingly regardless.
Speaking in the latest issue of Famitsu, Aonuma revealed that he's busy with a lot of the in-game text writing – a job he's previously been in charge of near the closing times of development in past entries. He says that the entire game is feeling easier to work with now, which is a good sign of its progress.
"When we did Skyward Sword for the Wii, at the end stages of development, I was in charge of the characters' dialogue and the in-game text. And, now as well, it's like it was then. I had to work on text today, too."
Aonuma also revealed that he believe Zelda Wii U will do to the franchise what Ocarina of Time did so many years ago. It's very easy to think of Ocarina of Time as a reboot for the franchise, given that it changed the established formula in so many big ways. These changes formed a template for Zelda games to follow, giving rise to the classically themed dungeons and gruelling puzzles. As we already know, Zelda Wii U is going to be different – to the point where puzzle might not even be a big factor.
"Please look forward to it, because I think we'll be able to make 'something new' like Ocarina of Time was."
And having played through four Legend of Zelda titles in the past two years, I'm not too worried about hearing that. They've all been fantastic games (some of the best action adventure titles out there), but there comes a point in all of them where you're overcome with the sense of deja vu. Zelda Wii U has been years in the making, so Nintendo wanting it to set the tone for the franchise to continue in the future isn't a terrible idea.
I just hope it doesn't stray too far away from what makes the series so great. That, and I hope it actually launches this year.
Last Updated: March 11, 2016