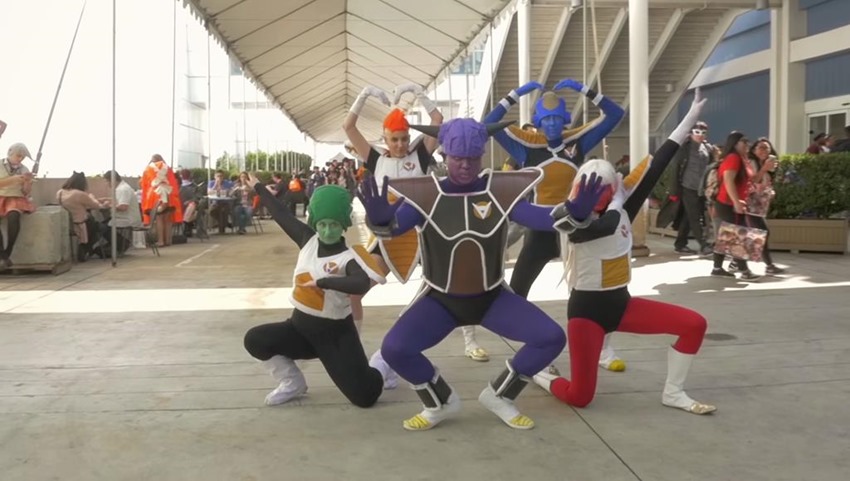 Los Angeles is a strange city. It's built on a decaying foundation that is hastily painted over to hide the rot, every corner smells like piss and there's a high chance that you'll run into people on all manner of drugs if you ever walk down Hollywood boulevard. Truly, a city where dreams of fame and fortune do come true then.
On one weekend, you might have spotted people dressed up like all manner of anime characters. Team Skull grunts, Super Saiyans and guitar-wielding rock-god witches to name a few. For once, it must have been nice to see a more vibrant element of fandom having a blast in Los Angeles, as the Anime Expo kicked off its biggest show yet at the E3 stomping grounds of the LA Convention Center.
Wish you were there? Fret not, because you've got a whole year with which to plan a trip there. Or you could live vicariously through one of Sneaky Zebra's superbly shot videos of the most magical of weekends:
Man, some of that cosplay is fantastic. My personal favourites from that list are Super Saiyan Blue Nappa rocking a magnificent power-up and beard, a SASUKE! cosplayer from the Naruto: Shippuden era who absolutely nails the look and local superstar Kinpatsu Cosplay showing off her Alexstraza armour. Stunning stuff, and now I'm anxious to see what rAge has to offer this year in our own home-grown talent pool again.
Last Updated: July 6, 2017