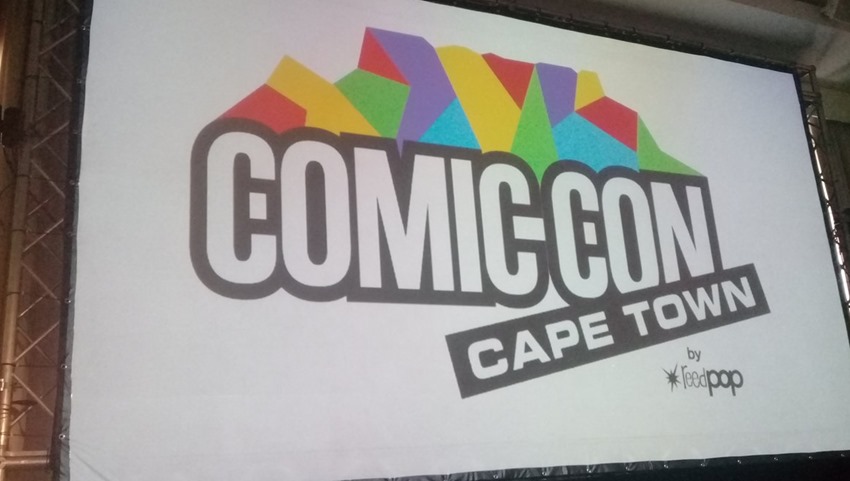 Update: According to a press release from Comic Con Africa organisers Reed Pop, the date chosen for the event "were researched in great detail, the timing of local events need to be considered and the organisers are governed by the global calendar for Cons."
When looking for a venue to host Comic Con Cape Town the venue advised the organisers that FanCon would be taking place in June 2020 which meant that hosting Comic Con Cape Town right at the beginning of May over a public holiday would allow adequate time between both events and Reed Exhibitions and Reed Pop are more than happy to collaborate and co-promote any other pop culture event for the good of the industry.
Original story follows below:
We're still riding high on the buzz generated by Comic Con Africa last year, an event that in many ways absolutely delivered on its promise: An extravaganza of comic books, shopping and pop culture celebrities. Was there room for improvement? Absolutely, and with its debut year behind it, Comic Con Africa's sophomore year could see some vast improvements as the event moves to a different venue.
It'll also be going up against rAge during a more narrow window: Comic Con Africa will be held across four days, starting on September 21 and ending on September 24. Meanwhile, rAge will kick off on September 27 and run until the 29th day of the month. That's good, because the competition between the two biggest expo brands in the country has the chance to create shows which are more focused than ever before on their key audiences and the type of expo that they want to be. It's also bad, because any exhibitors that could do both shows will likely be forced to pick just one.
Comic Con Africa can focus on a more general pop culture atmosphere while rAge can double down on gaming. One show a year may not be enough for local Comic Con organisers Reed Exhibitions South Africa , as the weekend saw them announce that Cape Town will get its own version of the expo come 2020:
Honestly? That's not cool. The May 1-3 2020 date for Comic Con Cape Town puts it right in contention with FanCon, Cape Town's original expo that laid the groundwork for making geek culture an annual celebration in the Mother City and is usually held around the same time to help promote the global event known as Free Comic Book Day. It's a huge slap in the face to the work done by FanCon's dedicated crew, and you can't help but feel that this is a case of an international brand looking to remove any competition from a lucrative market.
Make no mistake, Cape Town is a hell of a draw for comic book creators to visit. Veteran comic book writer Ron Marz, legendary Goon creator Eric Powell and Top Cow's head honcho Matt Hawkins all praised the city when they were given a tour of it after FanCon had closed, and that's an appeal that Reed Exhibitions South Africa can flex to actors and comic book creators as they draw them in to support their show.
More than that, Comic Con Cape Town's direct competition means that more distributors will have to choose between the events, leaving one to suffer and the other to flourish. It's hard enough finding budget to setup a booth for two conventions that are pretty much held back to back, but to be told that it's one or the other thanks to the competing dates? That ain't cool or healthy for the growing pop culture community in South Africa.
While there's definitely room for Comic Con to have a Cape Town event (Especially with EGE being in the news lately for all the wrong reasons), doing so in a manner that puts FanCon at risk is a decision that is more than likely going to draw plenty of ire from the community who have been supporting that show for many a year now.
We have contacted both Reed Exhibitions South Africa and FanCon's organisers for comments over the possible clash (or potential partnership?), and we'll update the post as soon as we hear from either of them.
Last Updated: March 11, 2019