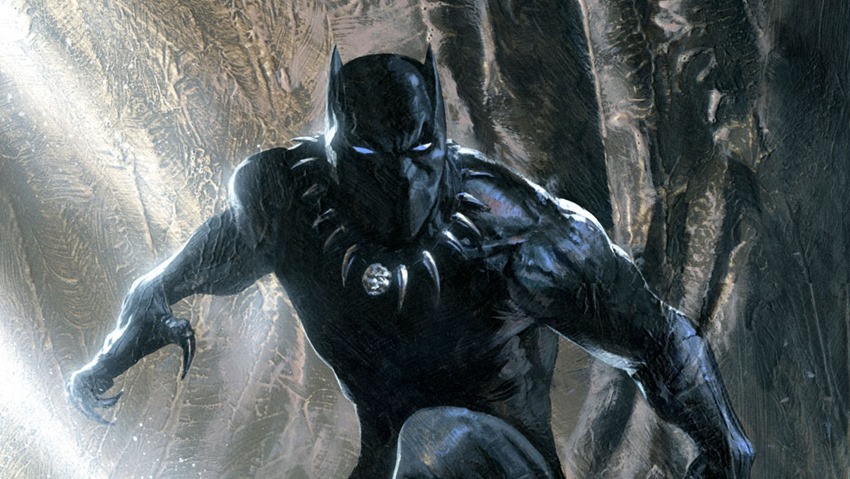 WAKANDA FOREVER! Marvel's Black Panther isn't just a great icon for a new age. He's a king whose signature look happens to be not too difficult to pull off, provided that you know just where to look. A sleek bodysuit, A sturdy apex predator helmet and some Vibranium claws can easily complete the look. So where does a fan begin exactly?
First, let's examine the costume. You're going to need a checklist of what to grab, so start here:
Helmet
Bodysuit
Gloves
Boots
The suit itself can also be separated into a jacket and pants, although ideally you're going to want a onesie that hugs your physique. First up, let's look at some of the official options available. If you want a cheap and easy costume, the American Halloween industry has you sorted. Rubies holds a license for Marvel costumes, and their outfits look the part: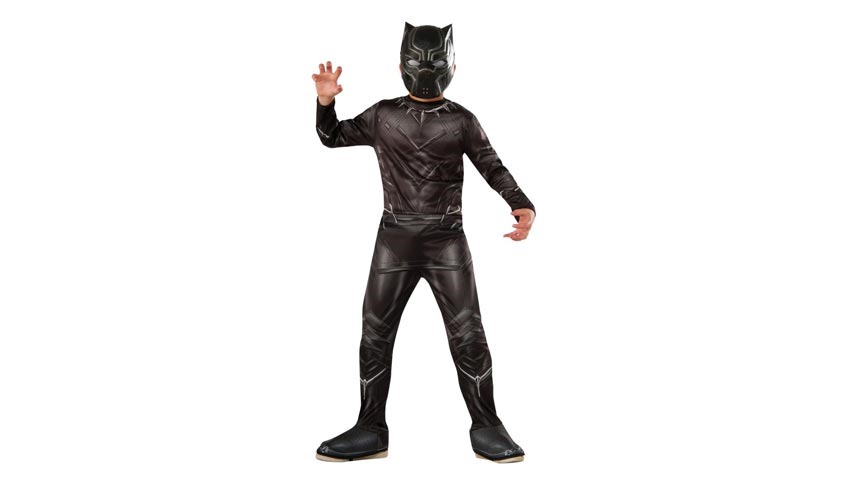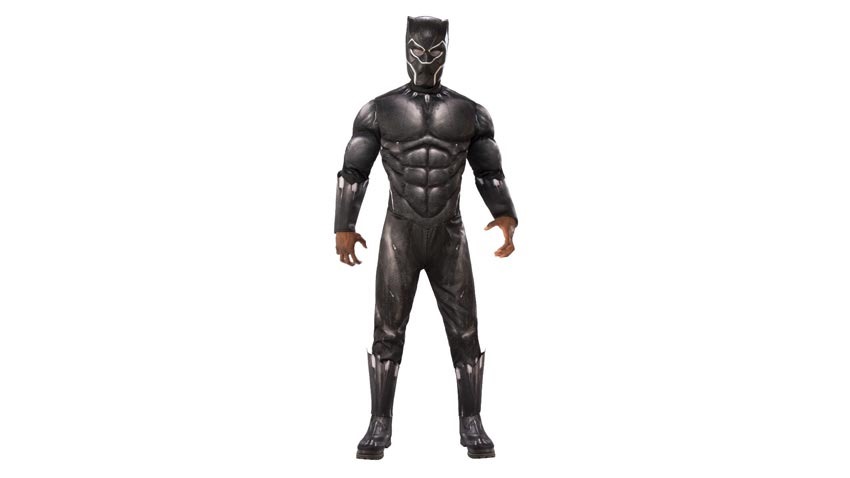 The drawback with Rubies, is that you get what you pay for. Rubies merchandise is good for a party, but is usually scoffed at by the serious cosplayer. The material is thin, can often be ill-fitting and the photos do have a tendency to border on bullshot. That said, some Rubies outfits can be improved upon, with some elbow grease. If you've got a kid who wants to dress up as T'Challa, there's nothing wrong with going through this route. Locally, your best bet to get your hands on this merch will lie with import sites such as Raru, Amazon or eBay.
What of the Black Panther helmet then? Are there any solid official offerings? Actually, yes! Hasbro unveiled their Black Panther helmet from the Marvel Legends line, a one size fits all mask that'll set you back $100 when it comes out later this year. For that price point, that's not a bad template to invest in and tinker around with: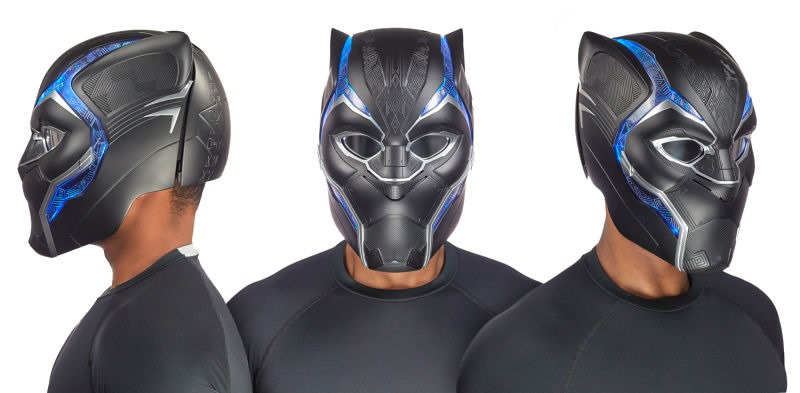 Bodysuit
Okay, that's the official options available. So what can you get your hands on unofficially? Lots. You're going to see plenty of cosplayers strutting their stuff at conventions this year, and most Black Panther fans will probably be shown off their Wakandan bods in airbrushed lycra costumes. One size fits most, you can find a ton of them on eBay and Etsy. Remember, most of these costumes give the illusion of texture and muscle, and it's up to you to fill them out. Here's a quick list of sellers who have these suits up for sale: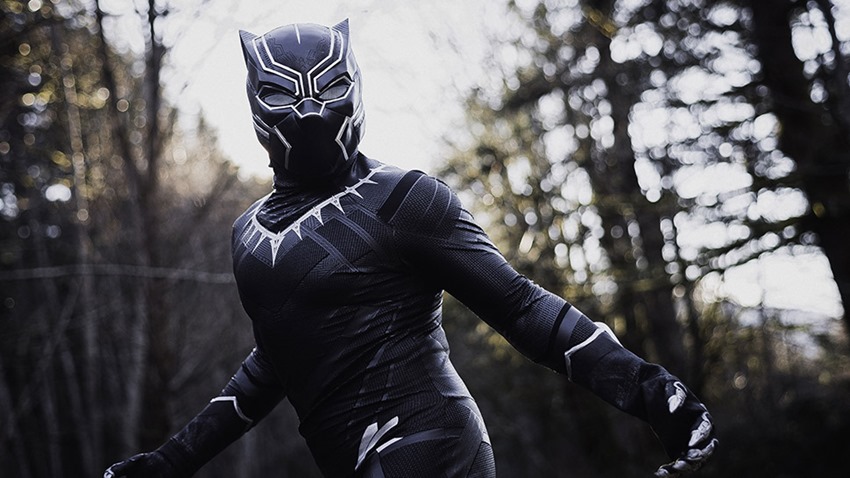 Photo: Andrien Gbinigie by Lucid Visual Photography.
If you'd like something a little less…flattering, then there are also two piece leather options available. Llllleeeeeeeaaaaaaather:
Helmet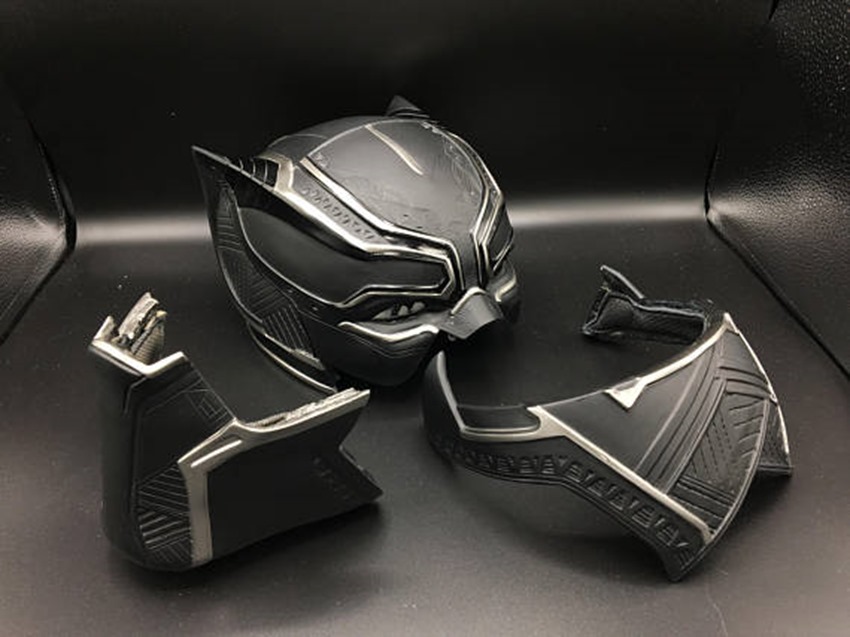 Now for the helmet! The cosplay community has grown incredibly talented over the last couple of years, while 3D printing has opened up new gateways for creating more realistic and detailed props. The helmets that some fans have created, put the official merch to shame. To shame I say. Here's a quick look at where you can find Black Panther helmets, which are made from a wide variety of materials. Fibreglass is usually the most predominant option, but foam and plastic alternatives also exist:
Neck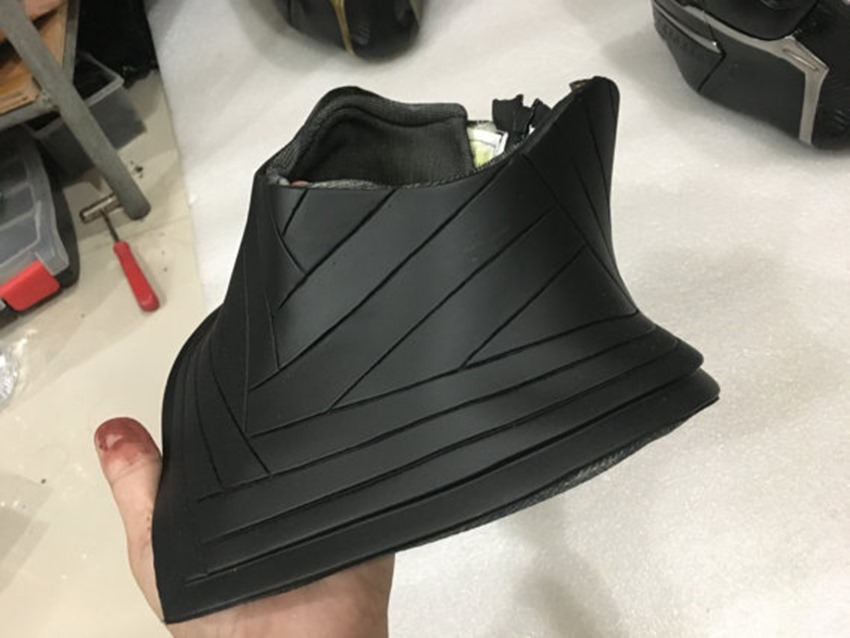 You're also going to need a neckpiece if you want your costume to go to the next level. Which you can find right here:
Claws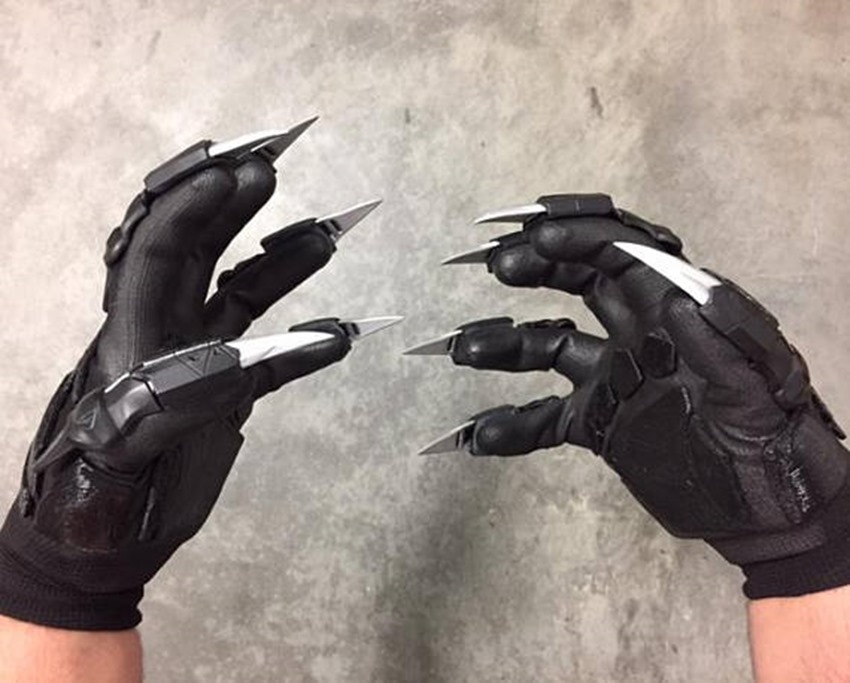 Okay, you've got the suit, you've got the helmet. What else does a panther have? CLAWS! T'Challa's gloves might be the trickiest piece of the outfit to assemble, as the option the 3D-printed option available is pricy to say the least:
Boots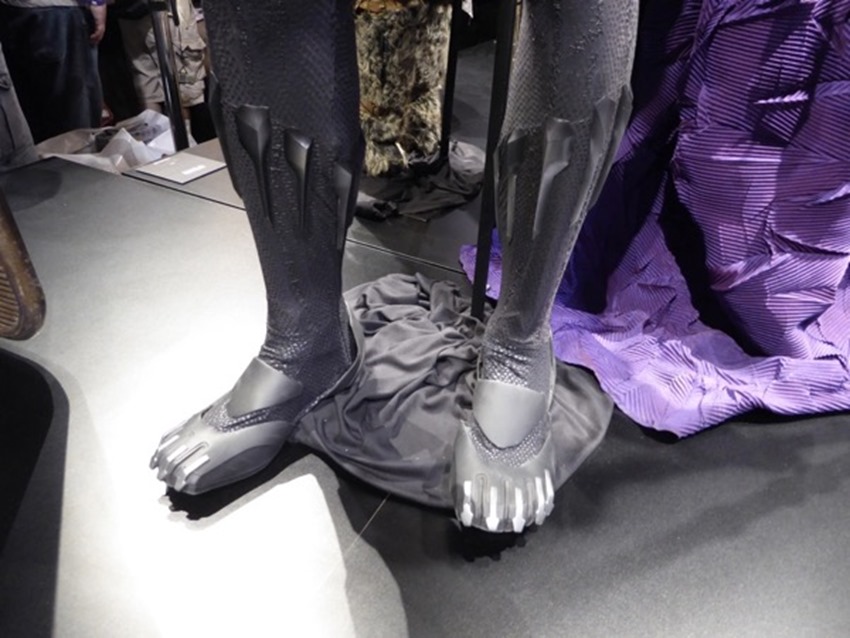 In a pinch, any tight pair of biker boots should do the trick for this costume. If you're wanting to keep the detail real however, you're going to need footwear that has subtle details woven into it: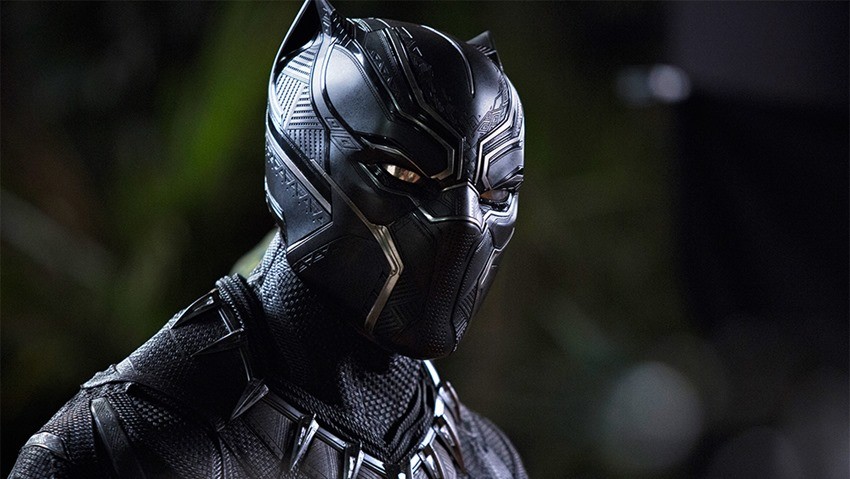 There you go! Plenty of resources to get you started on your Wakandan battle outfit. Your majesty.
Last Updated: February 22, 2018