Everywhere you look these days, there's a new geek or gaming event. From annual shows to malls and theme parks, everyone is trying to lure in the cosplayers, esports contenders and loose-hipped Fortnite dancers. But along with the popup events, there are the tried-and-tested conventions and expos around the country too. A prime example: this coming weekend, ICON Durban – previously also known as ICON By the Sea – turns five.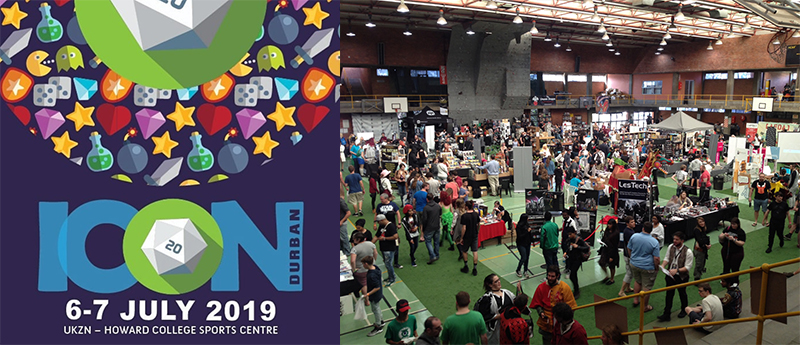 For the third year in a row, ICON Durban is taking place at the University of KwaZulu-Natal's Howard College Sport Centre (AKA the Old Mutual Sports Hall). The event is the biggest gaming and geek lifestyle convention on the South African east coast and, like Johannesburg's ICON, it offers a mix of tabletop gaming, cosplay, pop culture and alternative lifestyle vendors, and other nerd-life experiences. Another way to look at it is that ICON Durban is what big daddy ICON used to be like in the Jabula Rec Centre days.
Translation: Board, card and wargaming tournaments are present at ICON Durban for more competitive players while casual attendees can get their hands on an assortment of demo board games, try the life-size versions on hand or join pen-and-paper role-playing sessions to experience the likes of D&D, Legend of the Five Rings and Starfinder for the first time.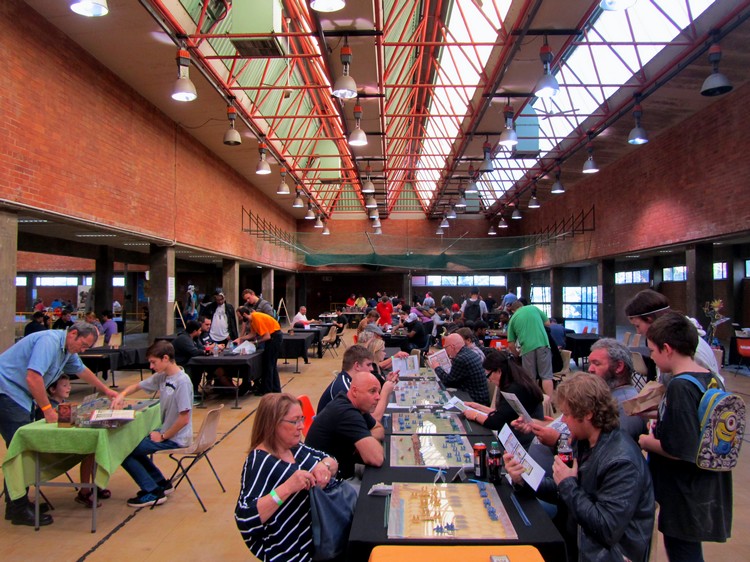 Changes this year
The two biggest changes for ICON Durban this year are the con's dates and duration. Jumping from the end of July to the beginning of the month, ICON Durban is this Saturday and Sunday, 6 – 7 July. The gathering is also losing its previous half-day Friday to become a two-day event. At the same time though, they have extended hours, with Saturday running a full 9 am to 9 pm. Sunday is from 9 am to 5 pm.
Electronic gamers may be disappointed to discover that last year's LAN won't be happening this year, but its return is on the cards for coming conventions with the promise of better organisation to match the high overall standard of ICON Durban. Console gaming competitions will still be taking place in 2019 though.
ICON Durban's sold-out escape room experience also won't be back this year but that's due to the closure of the local company that provided it.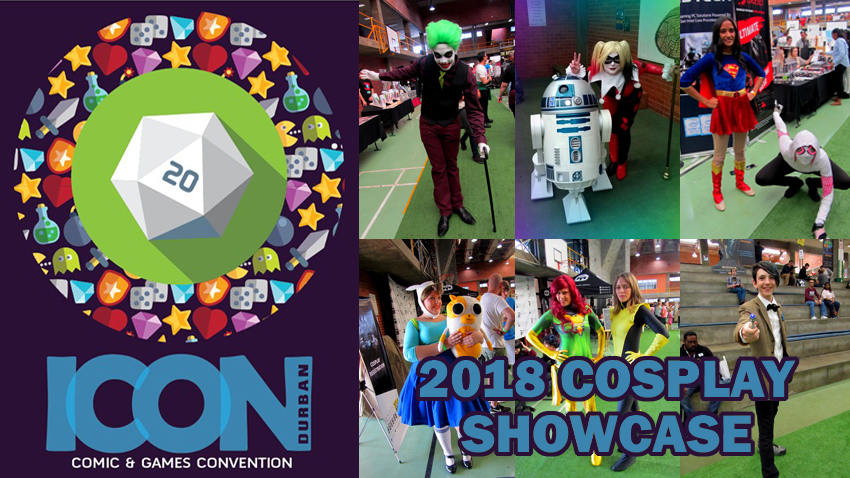 New attractions
So what can attendees of ICON Durban 2019 look forward to? The event promises 60+ vendors (which is its highest number to date), the province's biggest, most prestigious cosplay contest, the popular Geek of All Trades (GOAT) quiz on Saturday evening and a greater focus on hands-on activities. There are a series of workshops planned on everything from polymer clay making and cosplay prop crafting to sign language. Oh, and this year, inflatable sumo wrestling joins the popular fight-a-knight option. For the most recent attraction announcements, check out ICON Durban's Instagram account, while the full con schedule is already available online here.
Although the 2019 convention takes place on the same weekend as the Durban July horse race, making flights for out-of-towners unfortunately pricy, ICON Durban is located on the other side of the city and clearly appeals to a very different audience.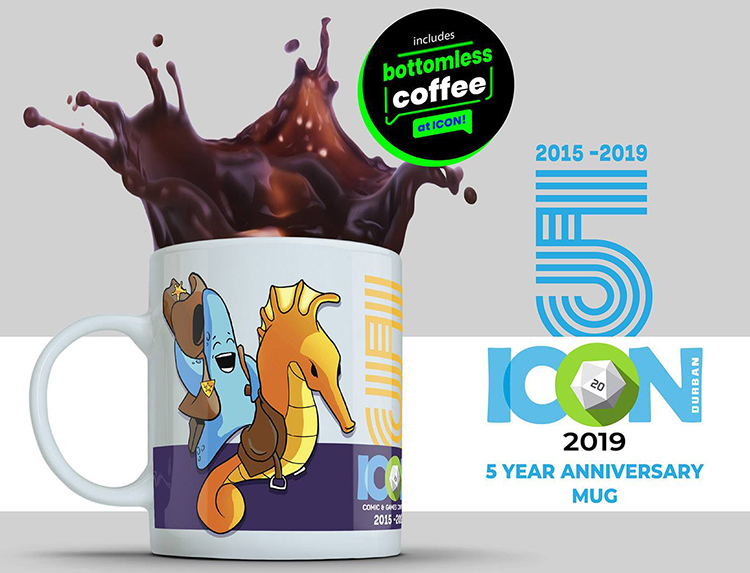 ICON Durban is worth a visit. The con has gone from strength to strength over the past five years, and while small in comparison to the big-budget likes of Comic Con Africa, it benefits from its intimacy. Unusually well-organised for a community-centred event (its range of merchandise options grows every year, with collectors waiting), ICON Durban is lovingly run by geeky types for geeky types, and is both cheerful and inclusive. It's the only local event where I've seen three generations of a family – from, say, ages five to sixty five – clustered around a table, laughing as they play Exploding Kittens. That's kind of special, as I've noted before here and here.
Tickets for ICON Durban are R80 for a day pass and R130 for the full weekend, with kids under 8 enjoying free entry all weekend. Tickets for the event can be bought at the door or prebooked through TixSA, where group discounts are exclusively available.


Last Updated: July 2, 2019