ICON Durban 2018, the East Coast's big gaming and pop culture convention, took place this past weekend at the University of KwaZulu-Natal's Old Mutual Sports Hall. In its fourth year, the con formerly known as ICON By the Sea once again provided a welcome opportunity for the province's cosplayers (and out-of-towners) to show off their skills.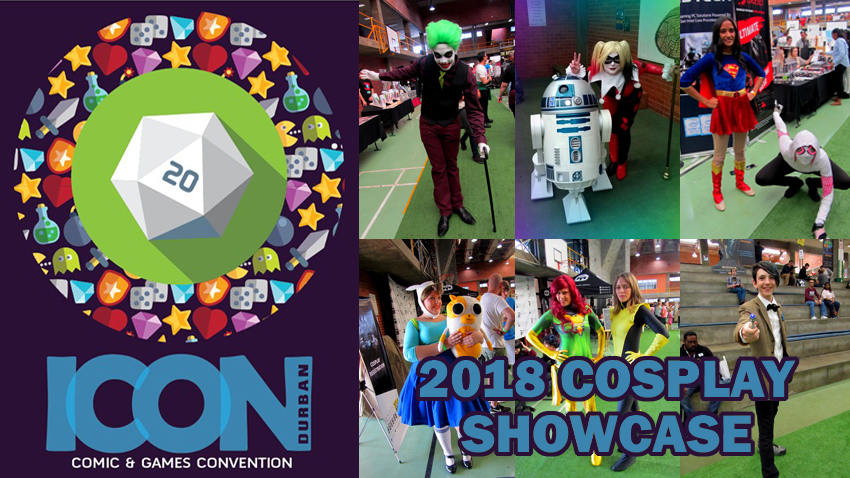 Unlike Cape Town and Johannesburg, where anime and manga dominate, the Durban cosplay scene tends to skew heavily towards Western Pop Culture. This year's ICON Durban confirmed this, with the vast majority of cosplayed characters coming from comic books, Western cartoons, blockbuster films and other geek-favourite franchises.
The Durban cosplay scene may be small but it's certainly not lacking in talent (the city is home to a couple of the country's Masters-level cosplayers, for the record, and they weren't even competing this year).
The big winner of ICON Durban's two-day cosplay contest in 2018 was Foxi Cosplay, who topped the Western Pop Culture category and was named overall Queen of Cosplay for her jester-style Harley Quinn. Dante Crescent won in the Gaming category for his Pyramid Head from Silent Hill, while Briget Naylor was declared Most Promising Newcomer for Adventure Time's Fiona (entirely self-made). Critical Hit's very own Tracy Benson was declared Judges' Favourite for her Kitty Pryde/Shadowcat, also a first-time sewing effort.
Below is a collection of cosplay pics from ICON Durban 2018 – sadly not including the excellent Mei, Death and Nathan Drake, who were also wandering around and deserve a mention. Finally, if you're curious about how this year's cosplay compares to last year's efforts, click here for the 2017 gallery.
Last Updated: August 1, 2018