The South African geek and gaming scene may still be relatively small by international standards, but every event on the annual calendar differentiates itself. There may be some overlap in terms of what you can find at these things, but FanCon is South Africa's legit comic industry convention, ICON is the country's longest-running con (and maintains a tabletop focus), rAge is a massive electronic gaming expo, and Comic Con Africa is a first-timer with that all-important iconic name. Also on the list is Joburg's GeekFest, South Africa's ever-evolving, ever-morphing geek event.

Geekfest 2018 took place this past weekend (19-20 May) at Monte Casino's outdoor event area. It was the second year in a row that the event was based at Monte, and set during May. Prior to this, GeekFest had been a "roaming" event, taking place at various venues around Johannesburg, like Kyalami and Inanda Country Base. It also bounced across the calendar, even occurring during (a presumably much warmer) November at one point during its six-year history. And naturally, over time GeekFest's popularity saw its duration extend from one day to two.
Perhaps positioned a rung below the likes of ICON and FanCon in terms of public profile, Geekfest is neither a convention nor an expo. Spearheaded by geek retailers The Dark Carnival, GeekFest is best described as a festival or fair, celebrating all aspects of geek culture. It's the only local event to position itself as such. There are cosplay contests (for kids and adults), quizzes, audience-participation events on the main stage, Robot Wars, board game demo's, craft beer and food stalls, medieval combat and short, introductory LARP sessions.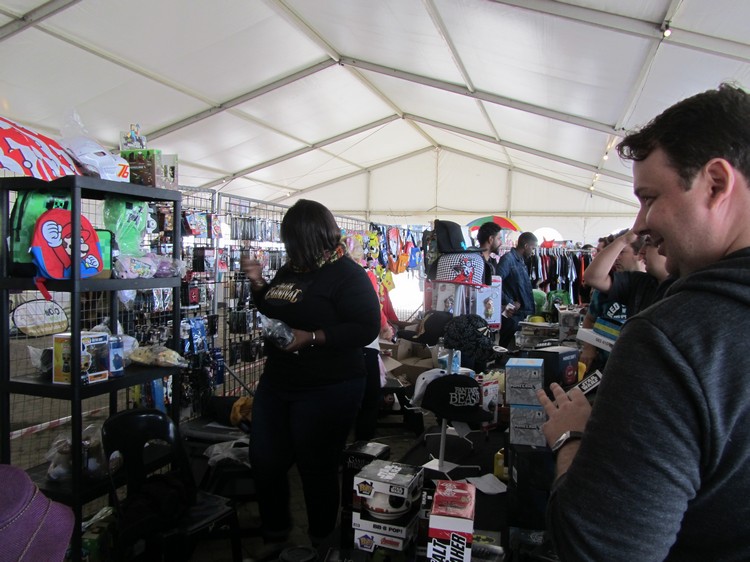 Primarily though, GeekFest is a market. You go there to browse the wares of assorted crafters and artists, and other retailers, punting everything from Pops, board games, comics and homemade plushies to vintage action figures and video game consoles. GeekFest is the only South African event where I've seen the latter two on sale.
This was my first-ever GeekFest, and mostly I was impressed by its scale – with Cell C's streaming service Black as the big-name sponsor, and four giant marquees accommodating the vendors. I also only visited on the Saturday, so I would love to know which day of the weekend felt busier, as Sunday was the adult cosplay contest, and Gauteng's first major competition of the year. (If you were there both days, please let us know what you thought about the attendance, as well as your general perception of the event).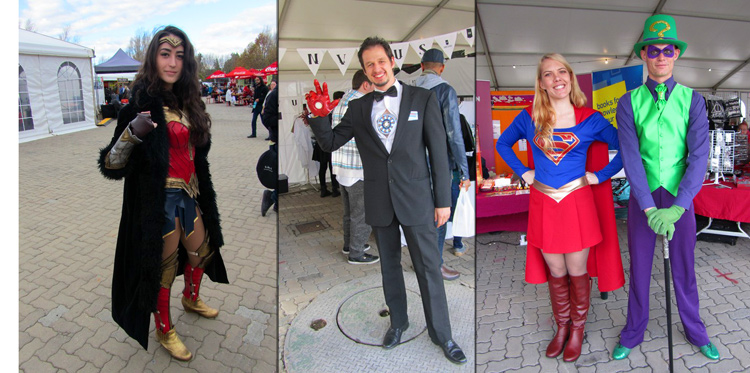 I can't say I would buy a full weekend pass for GeekFest in its current format, but the shopping options, relaxed, spacious atmosphere and unusual open-air nature of the event make it worth an annual half-day pit-stop at the very least. And it'll be interesting to see how the festival continues to develop in future years.
Last Updated: May 24, 2018