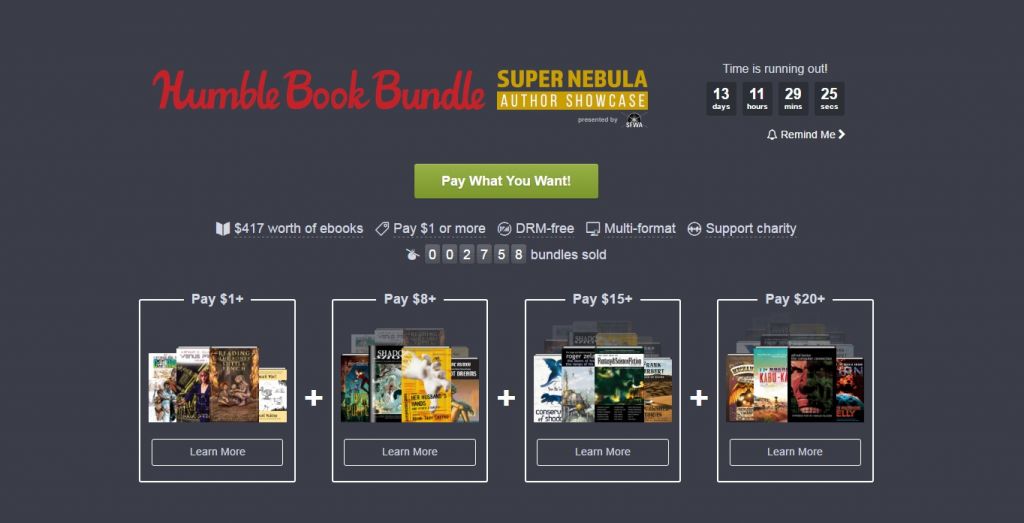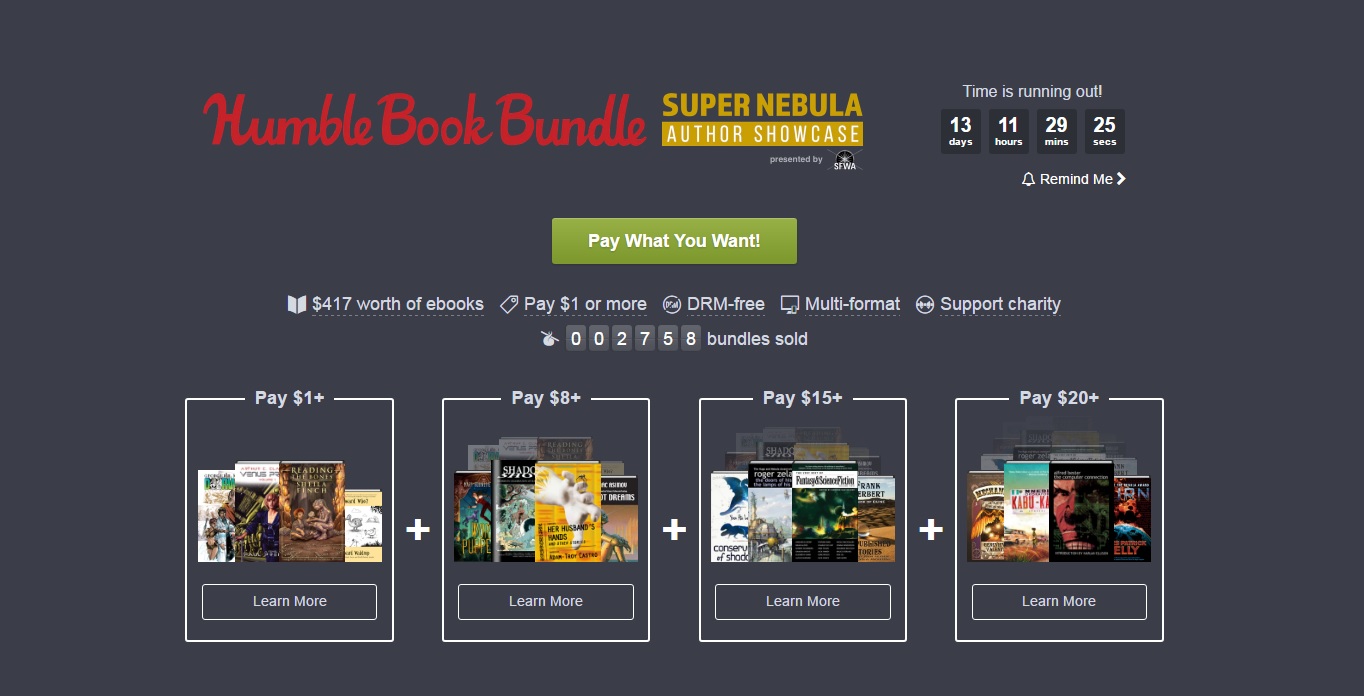 Despite the name, there's nothing nebulous about the latest ebook offering from Humble Bundle. The Super Nebula Author Showcase bundle is just what it says – super, and packed with Nebula Award winners and nominees.
The Nebula Awards are one of the most prestigious awards in science fiction and fantasy. Falling under the auspices of the Science Fiction and Fantasy Writers of America (SFWA), the awards have been recognising the best in genre writing since 1966 and winners include a who's who of the biggest names in the business – Frank Herbert, Isaac Asimov, Ursula K. Le Guin, Joe Haldeman, Arthur C. Clarke and many more.
This latest bundle pulls together a diverse mix of Nebula-centric fiction and non-fiction, including graphic novels, novels, short story collections and even a cookbook from some of science fiction and fantasy's most beloved authors and rising stars. Some of the titles below have won the Nebula themselves, while others are lesser known works from winning and nominated authors.
But enough waffle from me, on with the show! The Super Nebula bundle has four tiers, and a single measly dollar will earn you the following:
Doorways – George R.R. Martin
Venus Prime – Arthur C. Clarke
Reading the Bones – Sheila Finch
Howard Who? – Howard Waldrop
The Healer's War – Elizabeth Ann Scarborough
Stranger Things Happen – Kelly Link
Phoenix Without Ashes – Harlan Ellison
Ad Astra: The 50th Anniversary SFWA Cookbook
I want that cookbook. I haven't really looked to see what's in it beyond a few recipe names, but based on that I just know I want it. And there better be a bonus cocktail page so I can learn to make a Pan-Galactic Gargle Blaster.
Anyway, the second tier will set you back $8 and includes the following titles in addition to those above:
Word Puppets – Mary Robinette Kowal
Shadow Show: Stories in Celebration of Ray Bradbury
Her Husband's Hands and Other Stories – Adam-Troy Castro
Robot Dreams – Isaac Asimov
Yesterday's Kin – Nancy Kress
The Last Temptation – Neil Gaiman
Inside Job – Connie Willis
The Baum Plan for Financial Independence – John Kessel
Sister Emily's Lightship – Jane Yolen
The Jagged Orbit – John Brunner
The Cloud Roads – Martha Wells
2013 Nebula Awards Showcase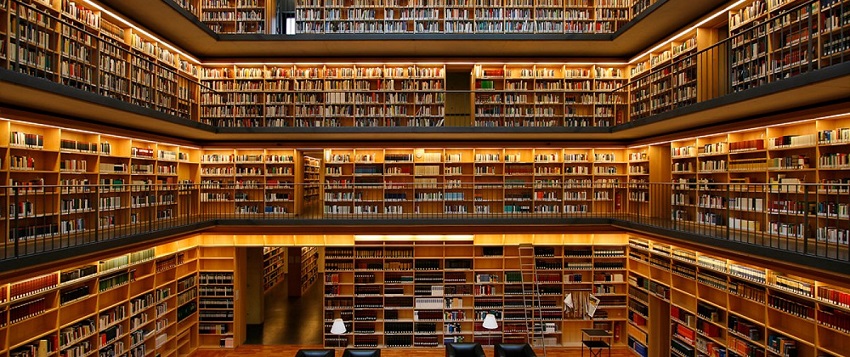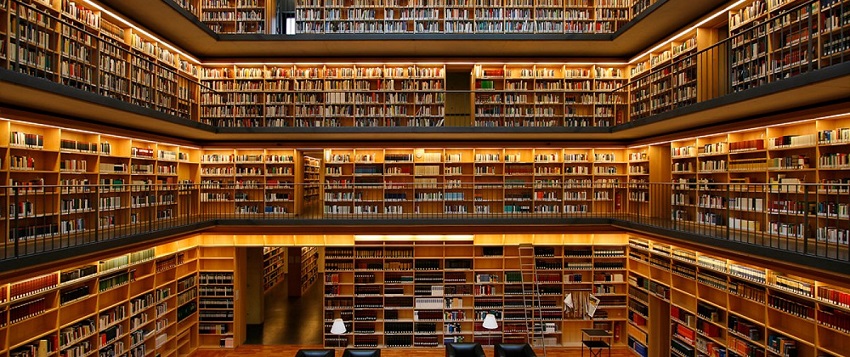 After all that we're only half way! The $15 third tier will add the following on top of everything else:
Conservation of Shadows – Yoon Ha Lee
The Doors of His Face, the Lamps of His Mouth – Roger Zelazny
The Very Best of Fantasy and Science Fiction Volume 2
Frank Herbert Unpublished Stories – Brian Herbert and Kevin J. Anderson
Everything But The Squeal – John Scalzi
Fountain of Age – Nancy Kress
Moving Mars – Greg Bear
The Salt Roads – Nalo Hopkinson
Deathbird Stories – Harlan Ellison
Archangel #1 – #4 – Willian Gibson
And now we're onto the final stretch. The fourth and final tier is $20, and as if all the above isn't enough, you get even more:
Mechanique: A Tale of the Circus Tresaulti – Genevieve Valentine
Kabu Kabu – Nnedi Okorafor
The Computer Connection – Alfred Bester
Burn – James Patrick Kelly
First Person Peculiar – Mike Resnick
At the Mouth of the River of Bees – Kij Johnson
Report to the Men's Club – Carol Emshwiller
What I Didn't See – Karen Joy Fowler
Babel-17 – Samuel R. Delany
Bloodchild – Octavia E. Butler
I'm tired of typing now. Do you like science fiction and fantasy? Yes? Then this bundle looks like a no-brainer to me. I want that cookbook. How about you?
Last Updated: May 11, 2017