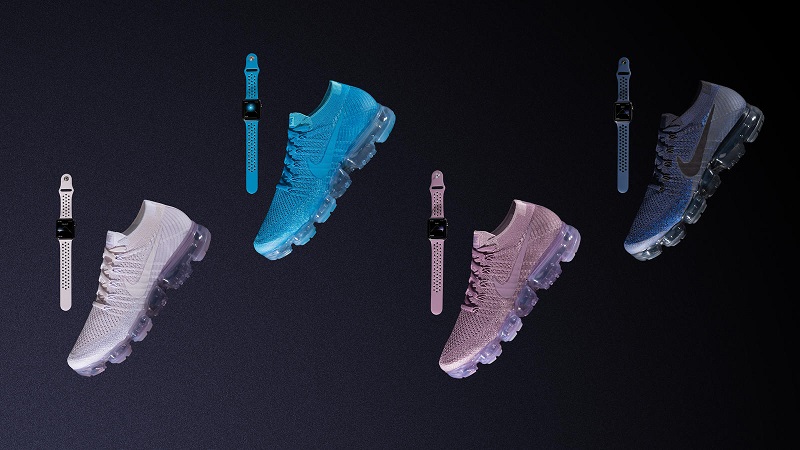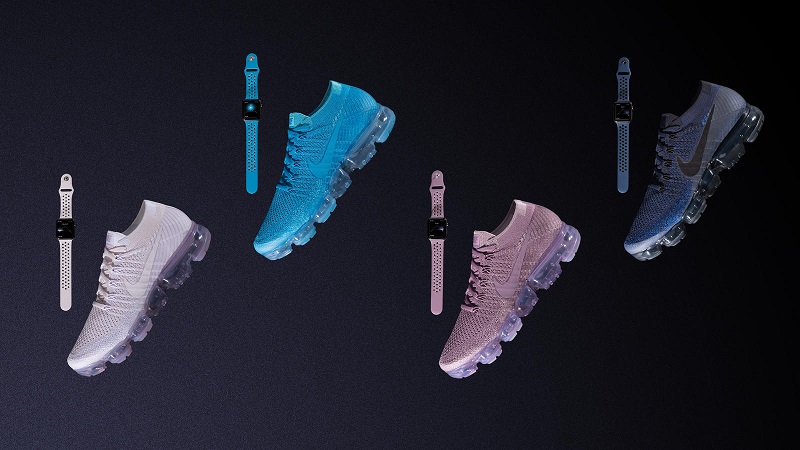 I give up on understanding the fashion world, but it seems people want to even have their smart watches and running shoes colour coordinated. Nike has announced a new collection of shoes and Apple Watch bands, titled Day to Night to ensure you're always matching when out for a run. Despite the name of the brand, there is nothing in either the bands or shoes that reflect or glow in the dark, so don't think it's going to keep you safe on the road after the sun goes down. Instead, the name takes inspiration from the different colours of the sky according to Nike. I don't recall seeing skies in all those colours, but mind you in Cape Town even rain clouds are a faint memory.
The new range is due to release on June 1st and a matching pair is likely to set you back $190 (R2500). Not bad price if you're buying a top of the range set of running shoes, but these shoes are not and are probably more mid-range than anything. The bands can actually be purchased separately for $49 (R650), which again is a lot of money for a set of straps to connect to your Apple Watch. I guess being fashionable comes at a high price.
As someone who takes their running seriously, I cannot see the need for something like this because you tend to change running shoes regularly and forking our additional money each year for a matching strap seems like a waste of money. Not to mention I'd rather spend money on things that actually help my running, but also as I said – I will probably never understand the fashion world.
How important is fashion to you when it comes to your sports attire or are you like me and prefer function over form?
Last Updated: May 24, 2017