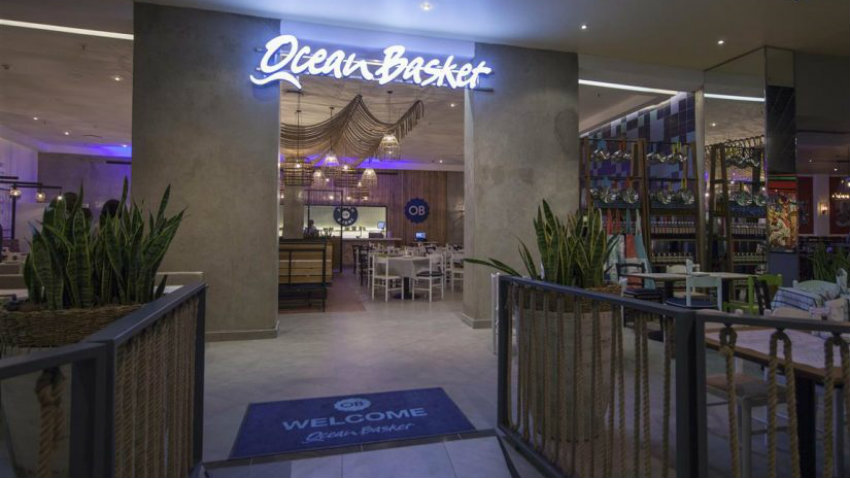 South Africa has recently welcomed a host of new franchises to its shores. You can get Krispy Kreme donuts, a Starbucks coffee and pizza from Dominoes or Pizza Hut. Paul's bakery, Jamie's Italian and even Guy Fieri's monstrosity all are packed with customers. If you believe what you read on Facebook groups or WhatsApp chain messages, going to Burger King or Starbucks is killing off Steers or Mug & Bean. While I'm personally not a proponent of chain establishments, far preferring unique restaurants, I have wondered about the impact of franchises entering the country – could this mean the demise of our local chains? Not necessarily; we're invading other countries instead.
Ocean Basket recently announced its plans. The seafood restaurant chain will soon have a total of 12 restaurants in the Middle East. In fact, Ocean Basket has 173 restaurants in South Africa that attract a million visitors each month in South Africa. But their system-wide sales are about R2-billion a year thanks to the 18 million international store visits each year to their 41 branches outside SA. Traveling to Cyprus, Malta or Kazakhstan? You can still get that signature pan of fish or calamari. The franchise is even expanding into China.
But they aren't the only local chain that's doing well overseas. Nandos is so popular in the UK, it's become part of the vernacular with a "cheeky Nandos". There are franchises in the US, UK, all over Africa and the Middle East, as well as India, Australia, Canada and New Zealand. Wow, it seems that no matter where South Africans might choose to immigrate, they can still get their favorite peri peri chicken.
Spur can also be found in Australia, New Zealand and throughout Southern Africa. Steers has 43 international outlets and Chicken Licken has expanded into Botswana. Even Debonairs is prevalent through Africa and into the Middle East.
So South African restaurant chains aren't really under threat by American franchises expanding into the country. They are doing the same in other countries as well. I wonder if Facebook groups in Australia, Dubai and Kenya also bemoan these foreign chains as destroying their local cuisine.
Last Updated: July 3, 2017