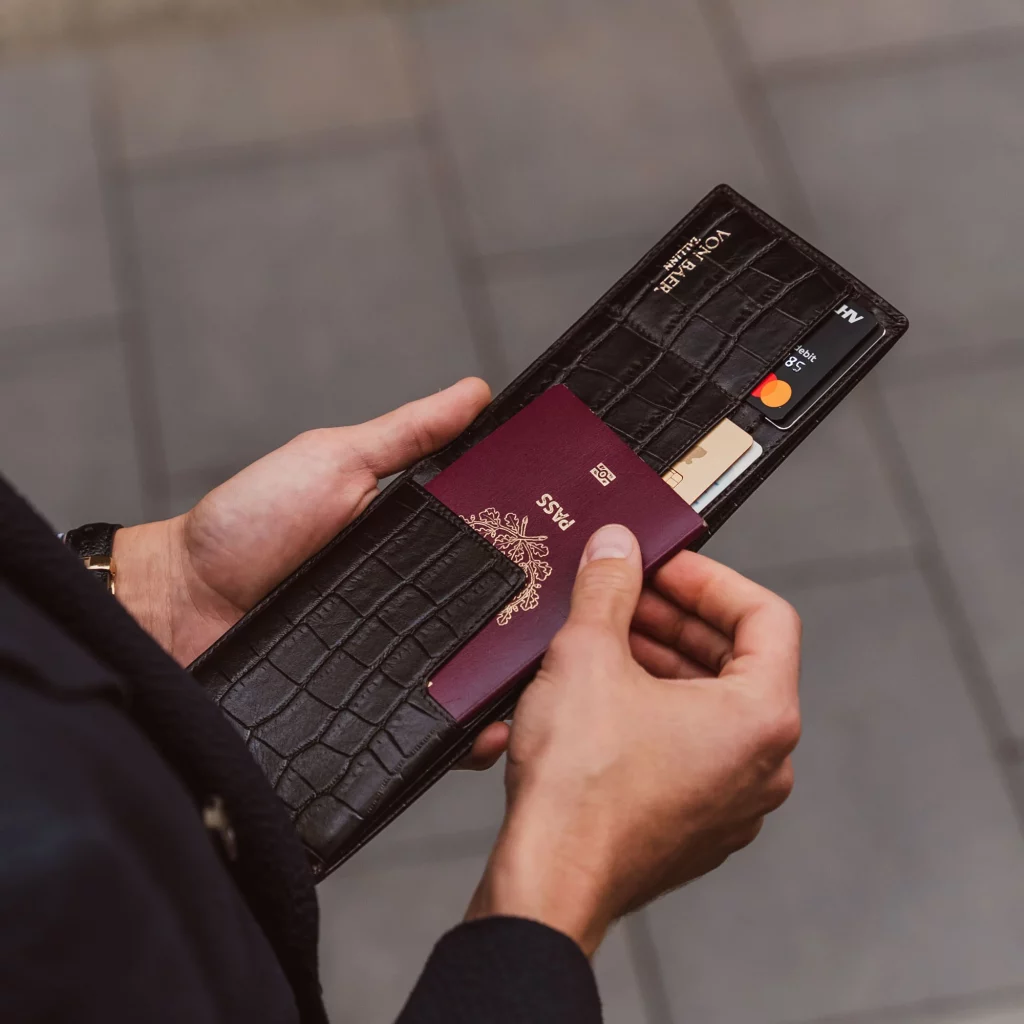 When talking about fashion for the modern gentleman, leather apparel and accessories are often top of mind. This doesn't come as a surprise, as leather has been associated with both luxury and lasting quality for centuries. This is why you can never go wrong with luxury leather gift items for the special men in your life—be they your friends, family members, or significant other.
There's a vast array of leather items designed for men. The trick is to plan thoughtfully, shop around early, and explore your options! So get inspired and make your loved ones smile! Here are the five most popular leather gift items you can consider for your next surprise for your beloved gentleman.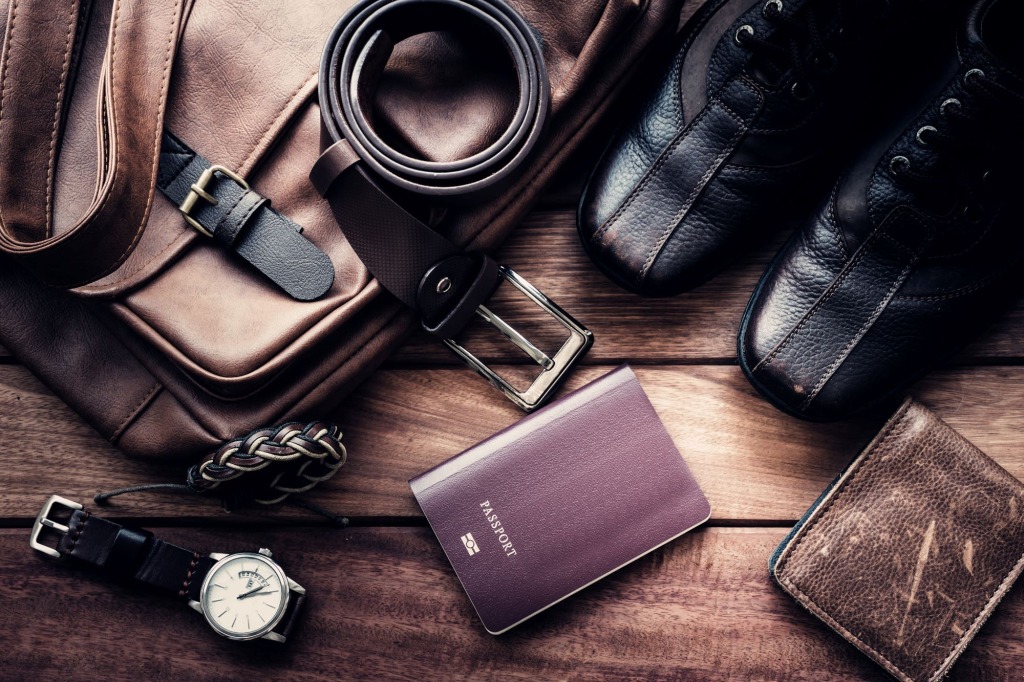 1. Luxurious Leather Travel Wallet
Does your man like to travel? Then treat him to this luxurious Leather Passport Wallet by Von Baer. It easily holds cards, cash, and a passport, all protected with RFID security. It's made from premium full-grain Italian leather, handmade in Italy, and can be personalized for a special touch.
Leather Passport Wallet from Von Baer
A classic leather wallet is a staple accessory for men. But to make the most out of this luxurious item, you must go for a good balance of style and functionality. What good would it be to have a high-end, durable, and top-quality wallet if the recipient can't flex it when it counts, right? So when you shop, pay attention to the finer details—such as the stitching, seams, and embellishments—because they contribute to the overall appearance. As for functionality, look for practical features, like multiple card slots, a coin pocket, and a bill compartment, just like the ones in this video:
2. Sleek Leather Briefcase
You'll surely put a smile on your beloved's face when you surprise him with a sleek-looking leather briefcase! It's eye-catching, sophisticated, and perfect for both work and traveling. To top it off, leather briefcases make a good investment because they last for years. All the better if you pick a briefcase made of full-grain leather! The distinct patina, which deepens over time, makes it worth its premium price.
Functionality should be a priority when you shop. Remember to pick one with ample space for documents, a laptop, other gadgets, and personal items. Then check the closures—such as buttons, buckles, or zippers—to see if they're secure enough. With an authentic luxury briefcase, the hardware must be sturdy enough to outlast frequent, extended use.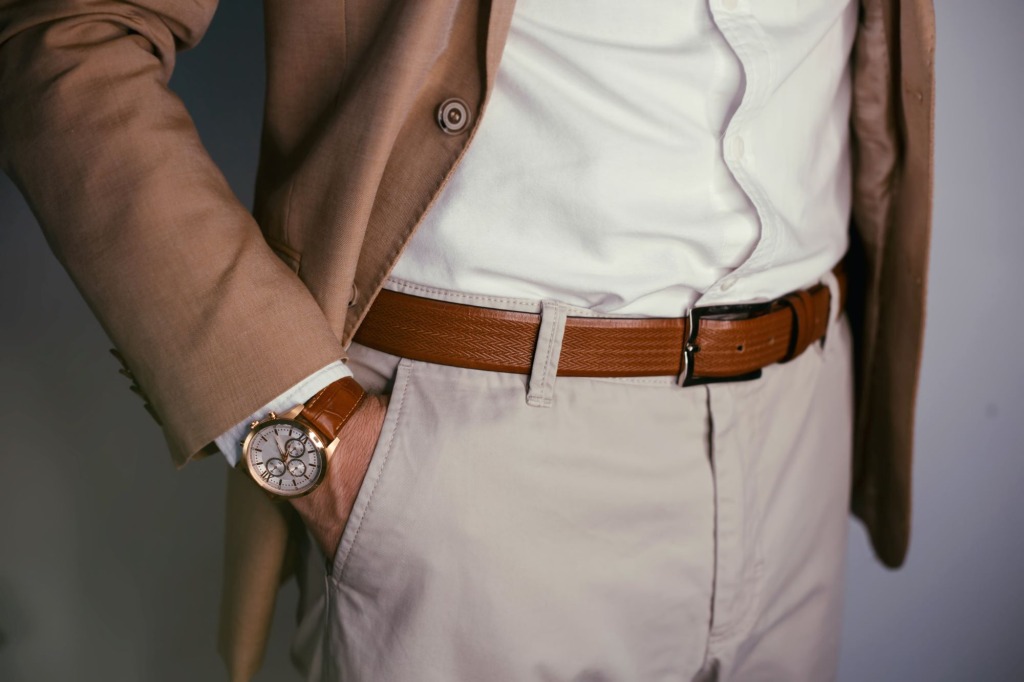 3. Stylish Leather Belt
Leather belts will always be a staple in a modern gentleman's wardrobe, making them an excellent luxury gift. A well-crafted leather belt is versatile enough to elevate any outfit. Get a smooth, shiny leather belt in brown or black with a classic buckle that can go with both formal and casual wear, and you'll be gifting your loved one a high-value accessory that they can use for years.
But before you add that beautiful belt to your cart, check if you have the right measurements. Standard widths are usually around 1.25 to 1.5 inches. Thinner belts with these measurements go well with most dress pants. Meanwhile, go for wider belts if your recipient is more into casual ensembles.
The same goes for belt lengths. Avoid belts that are too short or too long. If you're unsure, opt for adjustable belts. If all else fails, worry not! There are specialty shops that offer size adjustment services. They can trim the leather belt to your desired length without altering its original design. 
4. Signature Leather Shoes
Signature leather shoes might just be the instant wardrobe boost your loved one needs! A pair of signature leather shoes promises versatility and timeless elegance. Perfect for the fashion-forward, these shoes are not just an accessory but a statement piece that complements any outfit with a touch of sophistication.
Your recipient can enjoy the style and comfort on formal and semi-formal occasions. With a neutral style, they can also go well with casual attire. For these reasons, quality leather shoes have a well-deserved spot in your gift shopping cart!
5. Designer Leather Jacket
Treat your beloved modern gentleman to a luxury leather jacket, and what you'll give them is a timeless fashion statement! You can pick classic favorites, such as a bomber or motorcycle jacket, or modern styles, like racer and flight jackets. There's also the leather blazer, which can be worn with casual and formal ensembles.
A designer leather jacket is versatile and timeless if you pick the right size and style. Meanwhile, brown and black would be the wise choices for colors since they easily go well with any outfit.
Generally, when choosing a gift, remember to consider the recipient's style and preferences. Consider the color, texture, design, and size. This way, you can make your gift even more special. So take your time and make sure to get them right. Your thoughtfulness will surely be appreciated!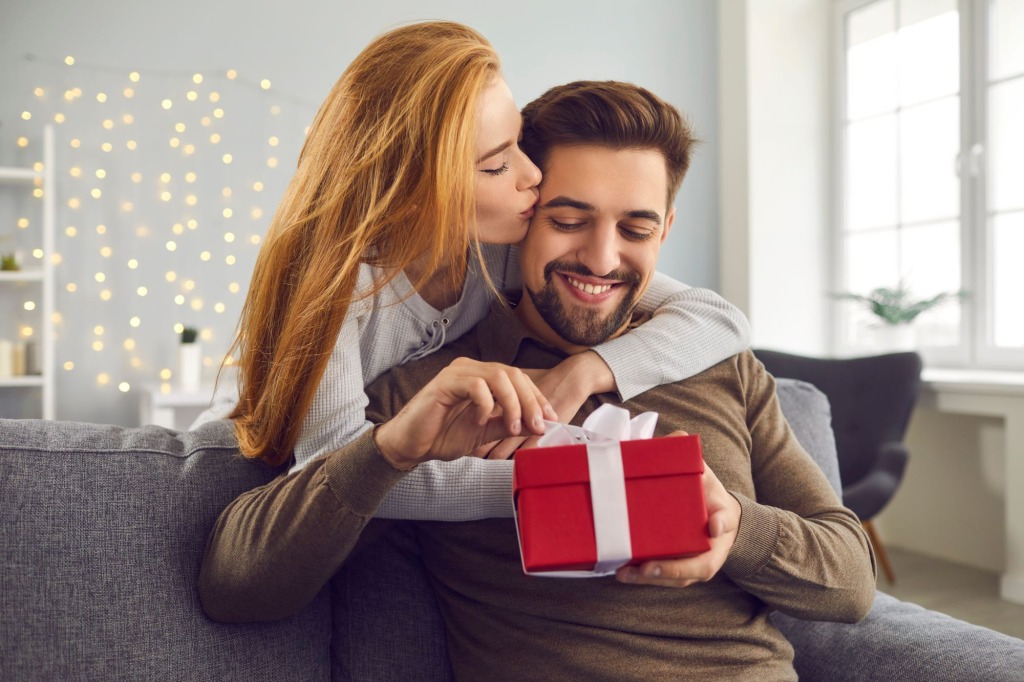 Other Luxury Leather Accessories
If you're looking for smaller but equally special leather items for your loved ones and friends, here are more suggestions:
Winter gloves: Leather gloves not only provide warmth but also add a touch of elegance to any winter attire. Look for lined gloves for added comfort.
Fashion backpack: A leather backpack combines functionality with style. Choose one with multiple compartments and padded shoulder straps for everyday use.
Classic watch strap: Upgrade their watch with a leather strap. High-quality leather bands come in various colors and textures that can enhance the overall appearance of their favorite timepiece.
Duffel bag: This is perfect for travel or weekend getaways. Look for a spacious bag with sturdy handles and a detachable shoulder strap.
Compact cardholder: A compact leather cardholder is ideal for carrying essential cards without the bulk of a traditional wallet. It fits easily into pockets and will keep their cards organized.
Smartphone case: Protect their smartphone with a stylish leather case. These cases offer both protection and a touch of sophistication to smartphone devices.
Key holder: Keep their keys organized and prevent them from scratching other items in their pocket with a sleek leather key holder or key case.
Leather desk accessories: Upgrade their workspace with leather desk accessories, such as pen holders, mouse pads, or desk organizers. These small items will add a touch of luxury to their work desk and keep it organized at the same time.
Toiletry bag: This is a handy travel companion for grooming essentials. Get one with multiple compartments and a waterproof lining.
When shopping for these leather apparel and accessories, consider the quality, craftsmanship, and, most importantly, the recipient's specific needs.
Shopping Tips
You can be a savvy luxury shopper when you keep these tips in mind when shopping for the best luxury leather gift:
Understand leather types: Familiarize yourself with full-grain, top-grain, and genuine leather. Full-grain leather is the highest quality, as it retains the natural grain and imperfections of the hide, while top-grain leather is sanded down to remove imperfections. Genuine leather, although it sounds like the real deal, is made from the lowest layer of the hide, so it's of lower quality.
Set a budget: Like any other luxury item, quality leather goods come at premium prices, so it's essential to set a budget and stick to it when shopping. Settle on an amount you're willing to spend, and don't go overboard. While it's often tempting to splurge, overspending will only take away from the joys of shopping. Remember to spend wisely!
Research brands: Not all luxury brands offer the same quality and craftsmanship. Find reputable brands through online reviews, testimonials, and expert opinions. This will set your expectations about the quality of their products and after-sales services.
Examine the quality: Know your leather! If you're shopping in a physical store, feel the texture and check if it's soft and supple and has a natural grainy texture. Check carefully for any defects, discolorations, or irregularities. If you're buying full-grain leather, you can expect some imperfections that may be part of the animal's hide.
Check craftsmanship: You're purchasing luxury leather goods, so it's only reasonable to expect quality items skillfully crafted and polished to perfection. Assess the stitching, seams, and overall construction of the item. Stitches should be even, tight, and neatly placed, according to Wikihow.
Consider functionality: Think about how the recipient will use the leather item. Whether it's a wallet, bag, belt, or shoes, consider practical features, such as compartments, pockets, and closures. They should match the recipient's intended use.
Evaluate hardware and accessories: If the leather item has hardware, zippers, buckles, or other attached accessories and parts, check their quality. They shouldn't just complement the overall design; they should be sturdy and functional too. Low-quality hardware can diminish the item's durability and appearance.
Ask about care and maintenance: Leather requires proper care to maintain its appearance and quality. Ask the salesperson or read the product descriptions to understand the recommended care and maintenance for the type of leather you're interested in.
Confirm return and exchange policies: Familiarize yourself with the store's return and exchange policies, especially when purchasing luxury items. Some stores have strict policies regarding returns and exchanges, so it's important to be aware of them in case you need to make changes to your purchase.
Take your time, pay attention to details, and be budget-savvy when shopping for luxury leather items for men. Choose only high-quality, stylish, and functional products that meet the needs and preferences of the recipient.
Adding A Thoughtful Touch To Your Luxury Leather Gifts For Him
Your luxury leather gift will be even more special when you add a personal touch. It's like wrapping your precious gift with the thoughts and feelings you've invested in the gift-giving process, says CNN. Here are some ideas to pour more love and care into your luxury leather gifts:
Personalize through embossing: Many luxury leather stores offer personalized embossing services. You can add his initials, a special date, or meaningful words to the leather item for a unique and sentimental touch.
Choose a unique design: While many leather apparel and accessories come in classic cuts or designs, you can also find items with distinctive features. Make your luxury gift extra special by choosing limited-edition pieces or commissioning a shop to design a unique item tailored to his preferences.
Include a handwritten note: Add a touch of love to your gift with a heartfelt handwritten note. Your thoughtful message can make your gift-giving experience more fulfilling and memorable.
Presentation matters: Your luxury leather gift will surely stand out with its visual appeal, but it's still a must to present your gift in a nice package. Use premium gift wrappers or bags, a stylish gift box, or a leather pouch to wrap the item.
Pair with matching accessories: You know what would make your luxury leather gift better? Adding another leather accessory that complements it! Perhaps you can include a matching keyholder or cardholder in your leather wallet gift to create a coordinated set.
Pick an item aligned with his interests: Think about his hobbies, interests, or passions to make sure you're getting the best leather gift. For instance, a leather wine carrier is an excellent luxury item if he's a wine connoisseur. Meanwhile, a traveling bag or jacket will be a dream item for jetsetters. Tailor your gift to his interests to show that you've put thought into the selection.
Bundle the gift with a warranty: Many luxury leather items come with a lifetime warranty to demonstrate the brand's confidence in the quality and durability of the product. Some shops also offer cleaning and repair services. Find the best care and repair deals that will make your gifts last longer.
Your luxury leather gift will be appreciated more if it shows how much you've considered their interests. Personalizing your gift is one of the best ways to show this.
Wrapping It Up
Give your loved one the gift of luxury with beautiful leather items. Don't forget to add a personal touch to make your gift more unique and memorable. As durable as leathers are, they'll surely remember your thoughtfulness for as long as it lasts.
Last Updated: November 14, 2023