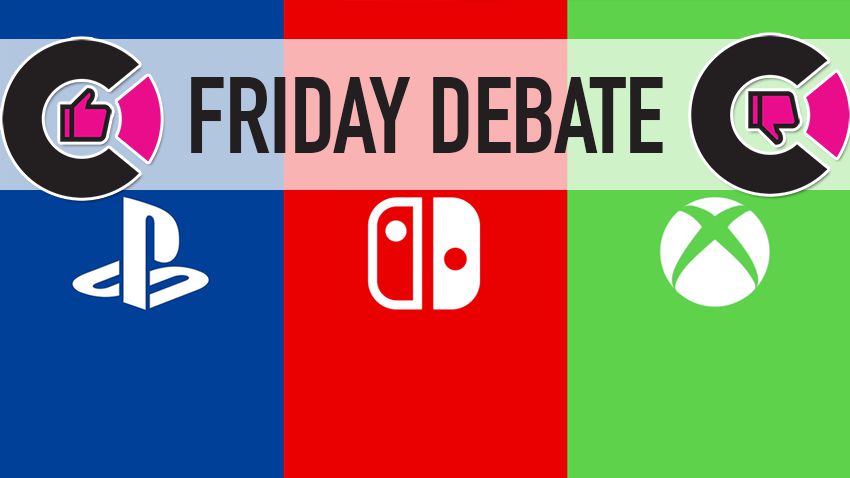 It's that time of year again! The leaks have been flowing, announcements are popping up and the hype train is about to pull into the station. E3 is upon us. As we send Darryn and Alessandro off with their pre-booked vegetarian meals on the planes to E3 (and without iPads or laptops for entertainment), those of us left at home can finally talk about our expectations for gaming's biggest expo. Who will come out on top?
Xbox has adapted their approach in general. Each E3 they only talk about games expected that year. No long lead times, and they strive to deliver on everything they talk about at the event. Sony, on the other hand, tells the fans that they are getting everything they ever wanted… eventually. Ubisoft does something weird on stage, Bethesda holds a rock concert at their event and everyone else lets YouTubers do the heavy lifting.
Me? I'm expecting to see an announcement of the PS5 (Ed's note: Not happening). Will that blow Xbox's Scorpio out of the water? I'm not too sure. But I think Sony is looking to capitalise on the PS4's popularity and announce their next console. I also think Xbox has to announce more exclusive games – they need a more compelling library of games to win people over so that the default consoles don't become the PS4 and the Switch.
As for games, I'm always desperate for Beyond Good and Evil, even though I know it will never come. Instead, I'm curious to see what new DLC or sequels get announced for Horizon Zero Dawn, and if we see any hints about the next Dragon Age. I'd love to see some new IP as well, and I'm curious how important VR and AR will be at the event.
What would Xbox need to do to win E3? Could PlayStation win it by default with a PS5 announcement? What are you excited to see next week, or will you just be following the guys on social media to see what shenanigans they get up to in LA?
Need more E3 in your life?
Check out our E3 2017 portal powered by Megarom Games and PlayStation
Last Updated: June 9, 2017