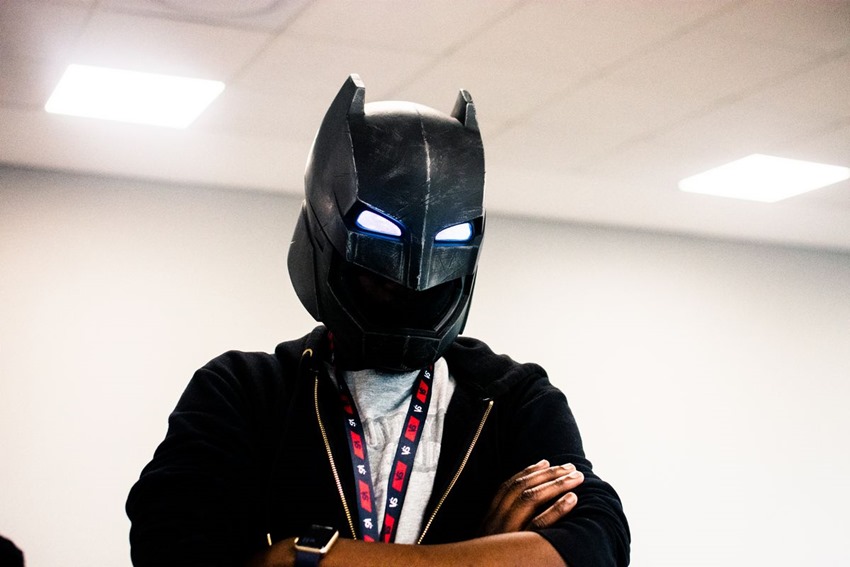 I'm exhausted, my feet feel broken and I've managed to lose a few kilograms after spending a day in a walking sauna box made out of leather and rubber. In other words, I've had a brilliant weekend. Comic Con Africa has come and gone, leaving one hell of an impact on the local convention scene. Was it worth all the hype though? Did it live up the expectations that fans and consumers had for the very first official Comic Con on African soil?
Here's what the Critical Hit gang had to say, after spending a weekend with their boots on the ground.
Darryn
Hey it's me again! Right, so I went into Comic Con Africa with a very specific mindset: I wasn't there to buy merch, I knew that I wouldn't be able to sit down for panels in my costume and I was more interested in socialising. On that front, Comic Con Africa was a blast. Our local cosplay game was off the charts (seriously, Jarid Norman's scratch-built Predator costume had to be seen to be believed), the enthusiasm from the crowds to engage in this geeky sphere of culture was almost overwhelmingly positive and the panels were well-hosted.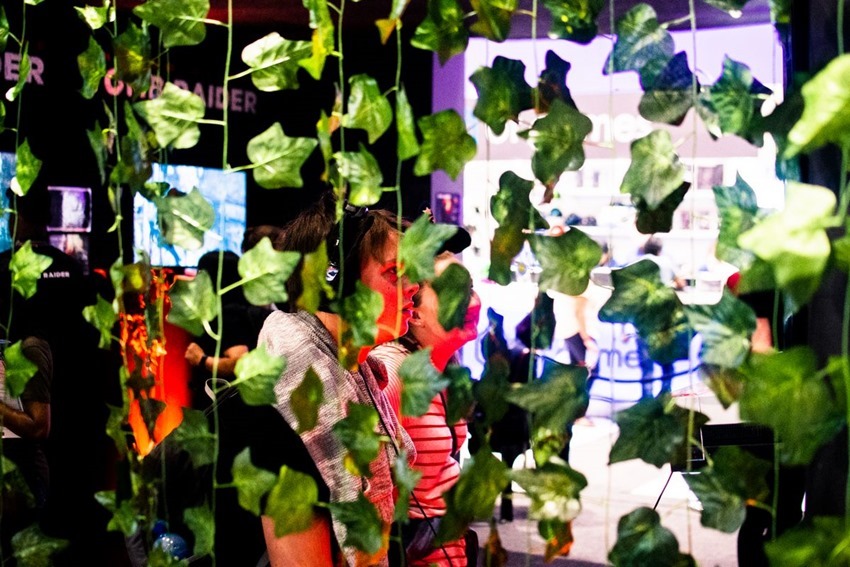 Having a proper artist alley set up in a venue that actually gave South Africa's talented comic book storytellers some space to engage with their fans was also fantastic stuff. Compare that to rAge where artists are pretty much dumped in a corner and forgotten about, and it's nice to see the comic book side of the event shown some respect and care. Could Comic Con Africa be better though?
Absolutely. I'd personally love to see it divorce itself from the esports side of the entertainment equation and rather go all in on the pure entertainment that fans crave. Rather use that space to showcase more games, more movies and even more comic books. Hell, if you have to have esports, rather focus on the mainstream. CS: GO and DOTA 2 already has a dedicated crowd, so draw in faces with games such as Fortnite and FIFA rather.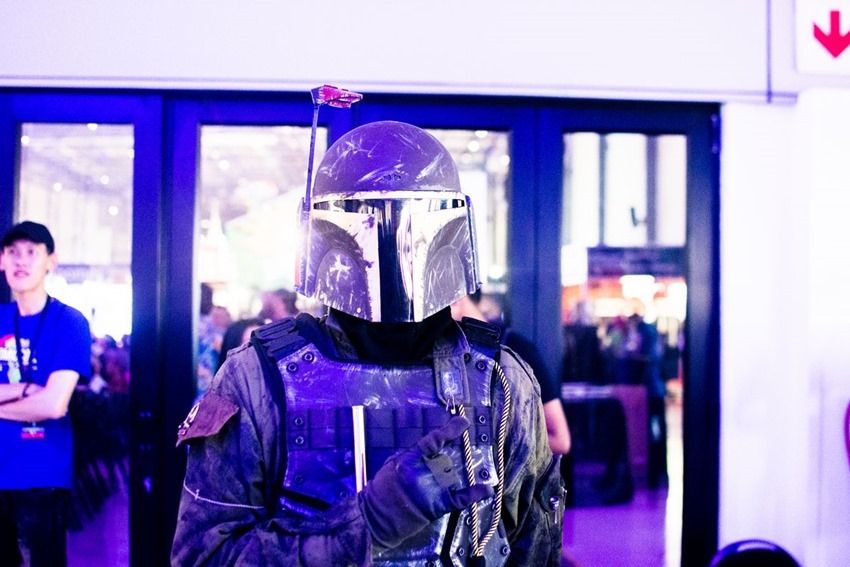 Next year, I'd also like to see more chairs at the main stage, as seats were a rare commodity and always grabbed within seconds between panels. There's a lot more to be said, which my colleagues below will get to, but the end result here is that the very first Comic Con Africa was a fantastic show. It was sold out, the vibe on the floor was great and the experience was a fresh breath of air. If Comic Con Africa deux can build on that success and evolve into a leaner and meaner convention machine, then I think South Africa may just have its definitive geek culture show to look forward to every year.
Noelle
I'll be honest. In the lead-up to Comic Con Africa, I was sceptical. I expected the event to be a money grab, drawing in the curious with its high-profile name and international associations, and then milking attendees for every cent as it turned Geek Culture mainstream for profit.
What I experienced in reality was a cheerful geek-of-all-trades convention that could be thoroughly enjoyed even without forking out for VIP packages and R250+ autographs (those R40 pizza slices, though, ow!). Whether you were into cosplay, comics, esports, video games, tabletop gaming, LARPing, blockbuster movies, geek TV series, deeper analysis of pop culture, or memorabilia collecting, there was something for everyone.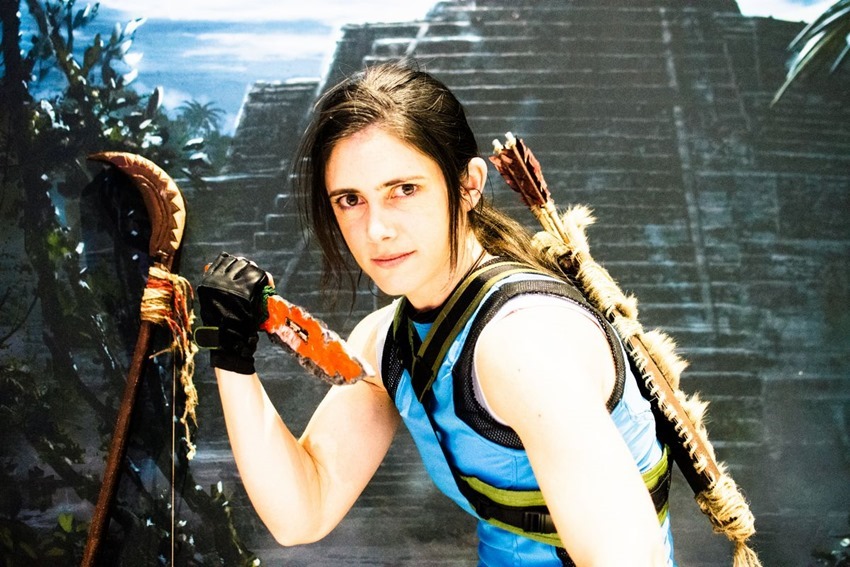 What was especially enjoyable was the overall buoyant tone and energy of the event, and the fact that it drew in so many new faces. If you go to a lot of geek and gaming conventions in South Africa you tend to see the same people repeatedly. Comic Con Africa provided a welcome injection of fresh, re-energising blood to the scene, and I hope that first-timers will be encouraged to attend other similar events. The fact that ICON, ICON Durban and Cape Town's FanCon all had a presence at CCA was a welcome sign that everyone is on board the concept of growing the community. Because it really benefits everyone.
Working at the event, I didn't get to attend as many panels as I would have liked. However, I still found it easy to locate and interact with the comics and cosplay creators I wanted to meet.
As a note for attendees next year, it looks like your best bet to avoid the worst of the crowds is to come early or late. The 11am – 2pm window is completely overwhelming. Introverts beware. Also, weirdly, Sunday felt like the busiest day of the con, so that is something to bear in mind when booking tickets for the inevitable 2019 CCA.
Sidenote: Cosplayers, do not bring bulky or fragile outfits!
Anyway, like Darryn said, I would welcome more chairs at the main stage, and there is a definite need for umbrellas or more shaded areas outside for people who need a little fresh air and an escape from the over-stimulation without risking sunburn. Also, when it comes to the official Comic Con merch offering, I'd like to see t-shirts in women's sizes and cuts.
Overall, Comic Con Africa 2018 was a welcoming all-round celebration of pop culture and geekdom. It blasted away my preconceptions and I went home exhausted, pleasantly surprised and amped for 2019.
Tracy
Of the team, I think I was the least enthusiastic about the idea of Comic Con coming to South Africa. My worries weren't about the fact that we already have multiple conventions throughout the year already, but more about the logistics. How will the crowds be handled? How will the event be spaced out? How is security going to deal with everyone? Can something like CCA be done, and done well?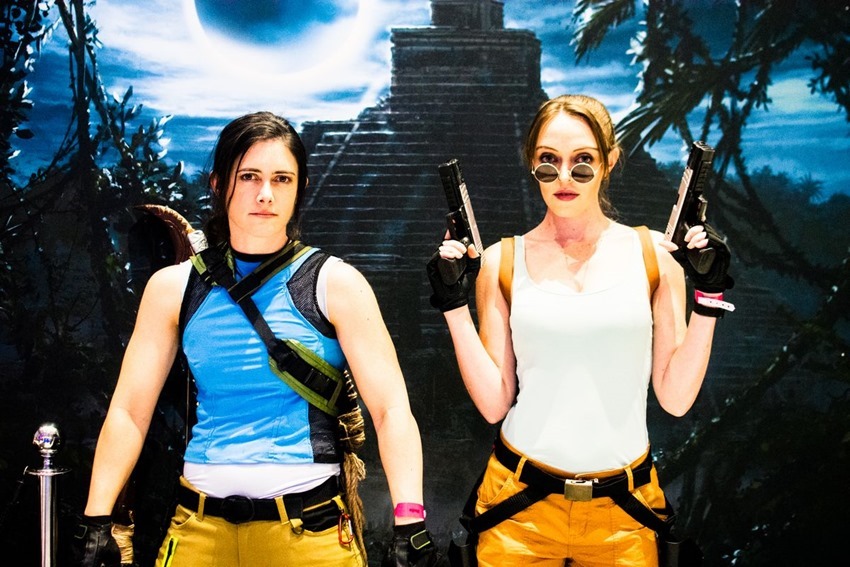 I had a lot of misgivings, but thankfully I'm happy to say that my fears were completely assuaged.
The inaugural Comic Con Africa was a massive success in my eyes. Yes, I had some minor gripes about the sheer volume of people, but honestly that is par for the course at any of these kinds of events. You just learn to love the queue. The parking situation could have been better as well, but it's a good learning opportunity for Reed Pop.
There are going to be growing pains, especially when it's the first time an event like this is happening in the country, and as long as lessons are learned and mistakes aren't repeated, then I'm happy.
As for the good of the event, it's hard for me to choose what my favourite part was. Everything was awesome! The international guests, the panels, the special events and activations, it all worked so well. The best part of all was the unbridled enthusiasm of everyone that attended. Fans of all shapes and sizes got together in a massive celebration and the atmosphere was buoyant and electric.
I'm definitely attending next year's and I hope to see more faces there, old and new.
Geoff
There was a moment when I was heading out of Comic Con Africa on the first day when I got hit in the face with the realisation that the event was something special. On my great trek back to my car (more on that later), I walked past an entire family dressed up as The Avengers. An entire family – three generations – all dressed up in tights. They were obviously purchased costumes, but to see grandparents, their kids, and their kids all dressed up as comic book characters genuinely tickled me.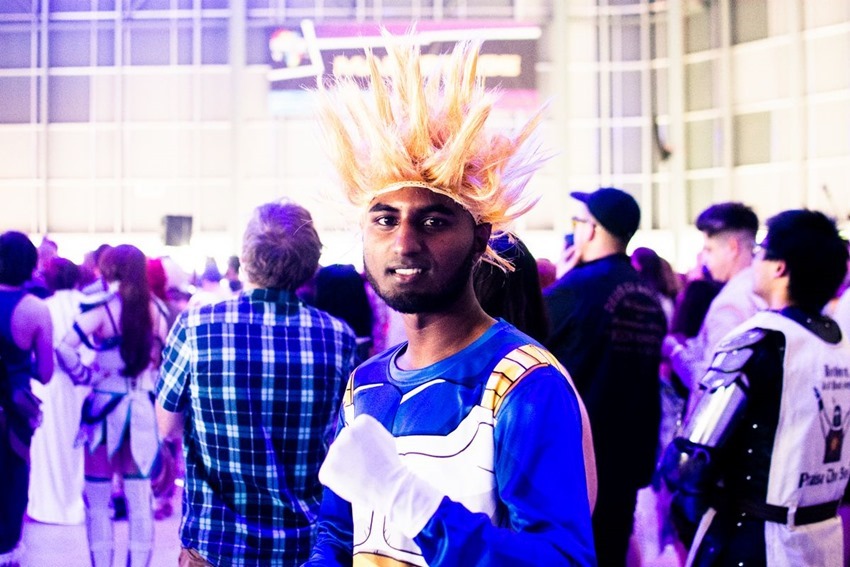 It's something that continued through the event. Yes, there are other geeky conventions but I've never seen so many people embrace it like this before – and it all helped to create an incredible atmosphere. Yes, the content of the convention itself had a lot of overlap with the sort of stuff you see at rAge and that was probably the worst thing about it. I understand that the partnership with VS gaming was necessary to make the event happen in the first place, but much of the esports stuff just seemed out place, making the event a little more disjointed than it needed to be.
I also found the plethora of hardware suppliers misplaced. The last thing I personally want to look at when at Comic Con is mouses, keyboards, cases, laptops and more stuff that would be better suited for rAge. Thank the maker though, that the LAN had its own area separate from the con. The other video game stuff was suitable; PlayStation focused big on Spider-Man, while Warner Bros went all in on LEGO DC. Even the Tomb Raider stuff was fitting, given Lara's many transmedia appearances. The same could be said for Kingdom Hearts 3.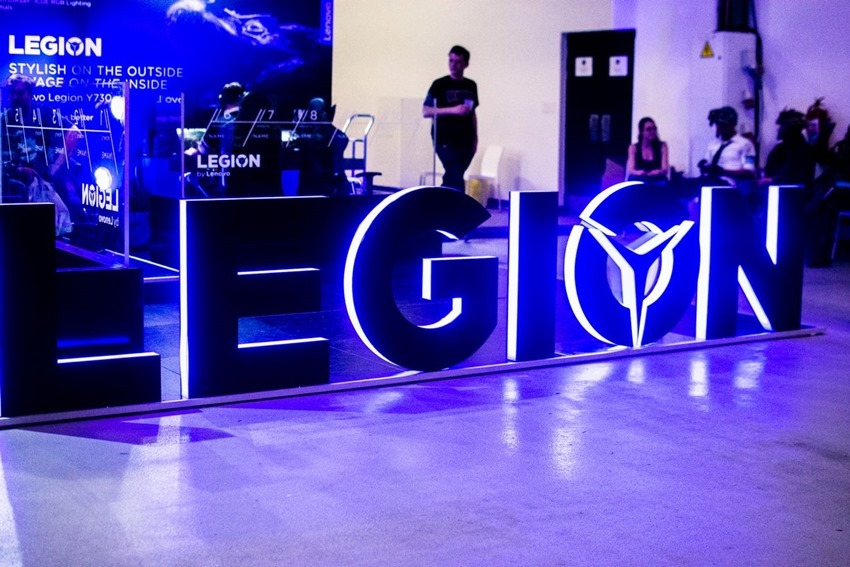 Some other people I chatted to over the weekend – particularly those who really go in for esports – felt differently they felt that the somewhat cloistered esports (smaller competitions were held outside of the main exhibition halls) dampened the vibe.
I did, however, like that everything was split up and more open. There were many food trucks and carts available, offering more meal options than you get at rAge – though it must be said that some of the prices that people charge for the stuff could rightly be called extortion. I'm a sucker for food trucks though. I also loved that the both the artist's alley and merchandise had their own dedicated sections too, though I think that the artists alley, in particular, could have done with a little more ventilation.
The parking was also a nightmare. On the first day, I ended up having to park so far from the entrance that it took over half an hour to walk to the front doors from my car. Having shuttles of some sort ferrying people to and from designated spots would have been welcome. While there was an Uber drop off and collection point, buses shuttles from the Midrand Gautrain station would have helped ease the traffic burden a little.
Beyond that, I have to say that it's a phenomenally successful year one for Comic Con Africa. Sure, some of the biggest talent dropped out, but some of the panels and stage experiences more than made up for it. Now that it's a proven hit, I'm sure year 2 will go onto be bigger and better.
Kervyn
I had an absolute blast at Comic Con Africa, feeling it to be a gigantic success in scale and excitement, especially for a first time event. Going into and coming out of the event though, I had the exact same criticisms: Not enough comic book stuff. Artist Alley was a great showcase for both local and international comic book creators, especially since it was front and centre when entering the buzzing hive of excitement that was the Kyalami Grand Prix Circuit so nobody could miss. However, it was poorly airconditioned and completely separate from the bright lights of the main show floor. I would have loved to rather be browsing Ricardo Fredericci's amazing artwork or picking writer Andy Diggle's brain about his iconic runs on Green Arrow or Daredevil in that main hub of geeky excitement this weekend past, instead of having people trying to sell seizure-inducing keyboards and pricey headsets to me.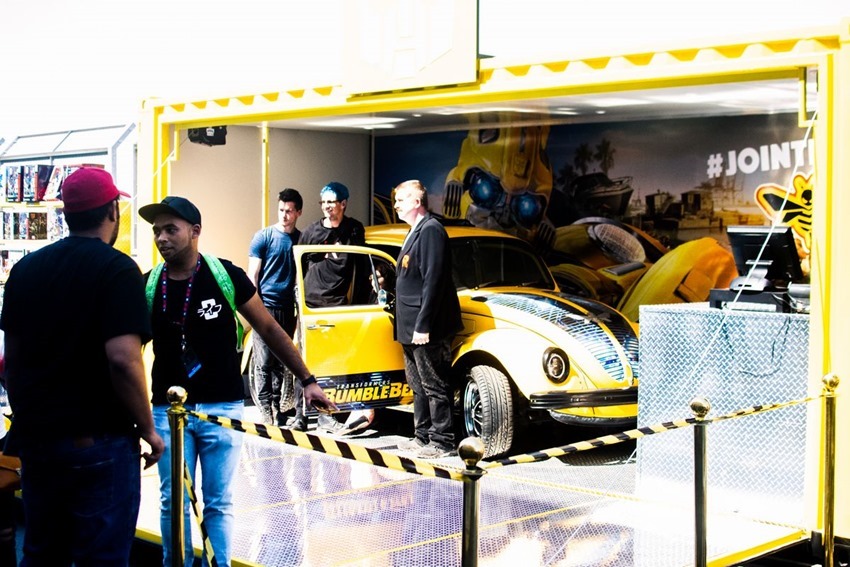 Of course, all the major comic book conventions have evolved to encompass more than just comics, embracing all facets of geek culture as a whole, and there Comic Con Africa did not disappoint one bit. The loss of Jason Momoa earlier in the year and Anthony Mackie just one day before the event may have smarted, but they were honestly not missed as the celebs who did make it totally owned their panels. Special mention has to be made of American Gods and The 100 star Ricky Whittle who was just an unstoppable dynamo of fun, working the crowd like few celebs I have ever seen. And also kudos for Vikings star Travis Fimmel fielding the most hilariously unexpected panel question about farming (yes, actual farming, not the WOW kind) I have ever heard.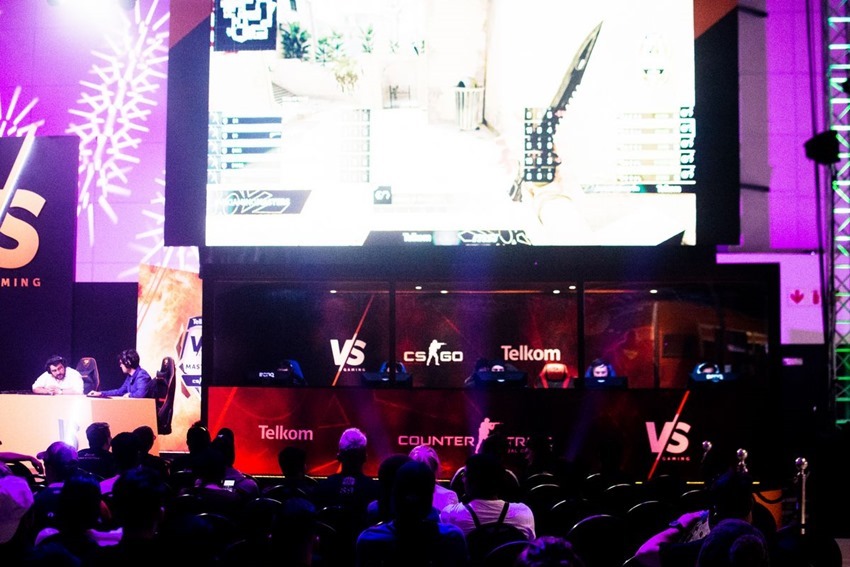 As Darryn mentioned though, checking out these celebs or any of the jaw-dropping cosplay (DAT ANGEL OF DEATH!) at the main stage often became a test of endurance due to the lack of seating. There were plenty of chairs though in the various content panel rooms where we got sneek peaks at some great stuff (expect a little write-up on fantastic local animation Moosebox soon). Also, some not so great stuff – yes, I'm looking at you Bumblebee event with the slowest and most underwhelming surprise reveal in history.
There was an overabundance of merch and geek memorabilia on sale, but thankfully kept to its own floor to not clutter things up. So too, a huge selection of food trucks, a culinary cornucopia that puts any other local convention I've attended to shame, was set up outside so no need to squeeze by hangry people looking ready to bite you to just go check out some Doctor Who fun.
Speaking of eating, I also took part in a Fear Factor challenge, and in case anybody was wondering, bull testicles really doesn't taste too bad.
We have lots more coming out of Comic Con Africa over the next few days.
The views and opinions expressed in this article are those of the author(s) and do not necessarily reflect the official policy or position of Critical Hit as an organisation.
Last Updated: September 17, 2018