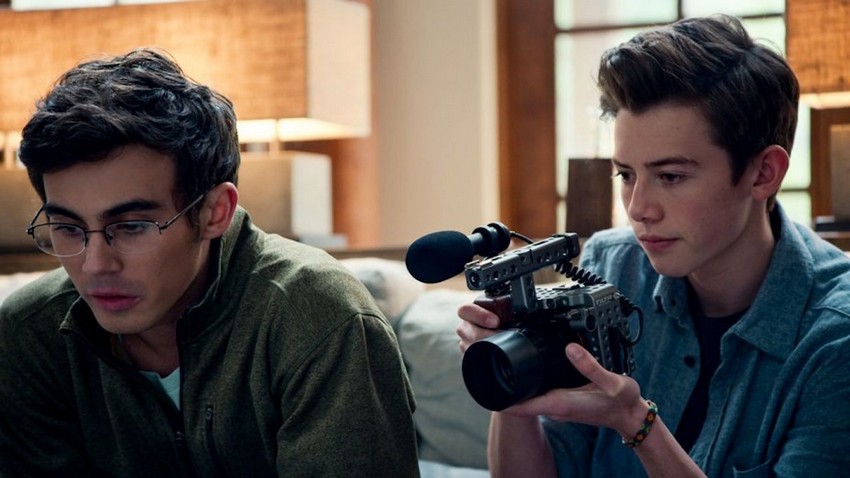 Last time, they answered the question: Who drew the dicks? Now they're back, and they want to know… Who made everyone poop?
That is the mystery laid out in front of Peter Maldonado and Sam Ecklund, the main characters of the hit mockumentary crime thriller, American Vandal. They have returned for a second season on Netflix, and there is a new culprit to flush out.
Created by Dan Perrault and Tony Yacenda, the series follows the two high school filmmakers who, following their success of the first season of the show, investigate "The Brownout". An abhorrent act of teenage terrorism that saw the students and teachers of St. Bernardine Catholic School, quite literally, shit their pants. From then on, it is a race to discover the identity of "The Turd Burglar", an inexplicable Instagrammer who has publicly taken credit for the prank, and who piles on the threats of striking again.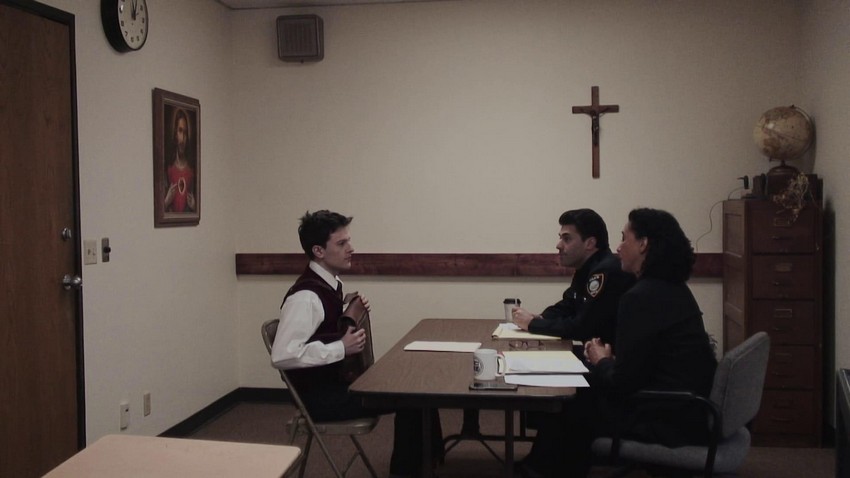 The first season of American Vandal, in which Maldonado and Ecklund helped prove a schoolmate was not responsible for 27 spray-painted penises on the teachers' cars, has been universally praised. The show is a complete subversion of the crime documentary genre, complete with an engaging mystery and some real-world commentary on the experience of high school in the United States. It may seem a bit sanitised at times (for instance, they never talk about politics), but the insight into social media, underage relationships, both sexual and otherwise, and face-value appearances is all very well handled.
On top of that, it is extremely funny to see an investigation into this prank being treated with the severity of a murder case. Season 2 takes all of this and adds a more complex mystery, a deep dive into the consequences of social isolation, and a penultimate threat posed by the overuse of social media.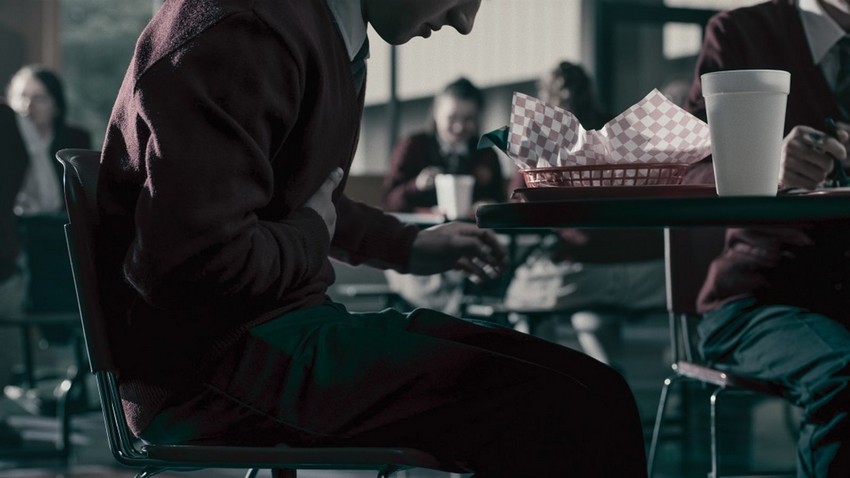 While I, along with everyone else, was a huge fan of the first season, the conclusion caused major frustration for me due to the demands of contemporary cultural ambiguities. I say this as an attempt to not spoil the ending for non-viewers, but I stand by it. The ending did piss me off. However, it does come as the result of excellent buildup, and no damage was done to the overall narrative. It frustrated me, but it is still very good, and it is an ending that reinforces the emotional power and the message. This is on top of unique and relatable production aesthetics. It has an amateurish charm to it that helps realize this world of the high school and shortens the emotional distance between the audience and the characters.
In this regard, season 2 takes a different route. Awash with Netflix money, Perrault and Yacenda have produced a serial that looks and feels downright cinematic. The cinematography is gorgeous, making use of dark shadows and clean-cut editing to tell its butt-clenching story. Despite the different approach, audience immersion is still very much achieved. You are completely down for solving this mystery, and a complicated mystery at that. Several incidents and levels of suspicion make for a narrative that requires full-on attention, leading up to the revelations that elicit genuine surprise and that relate to character motivations.
Tyler Alverez and Griffin Gluck in their roles of Peter and Sam are still the inquisitive and cynical detectives that we enjoy being around, and the supporting cast of Travis Tope, Melvin Gregg and Taylor Dearden demonstrate their impressive improvisation skills in the engaging characters that they play.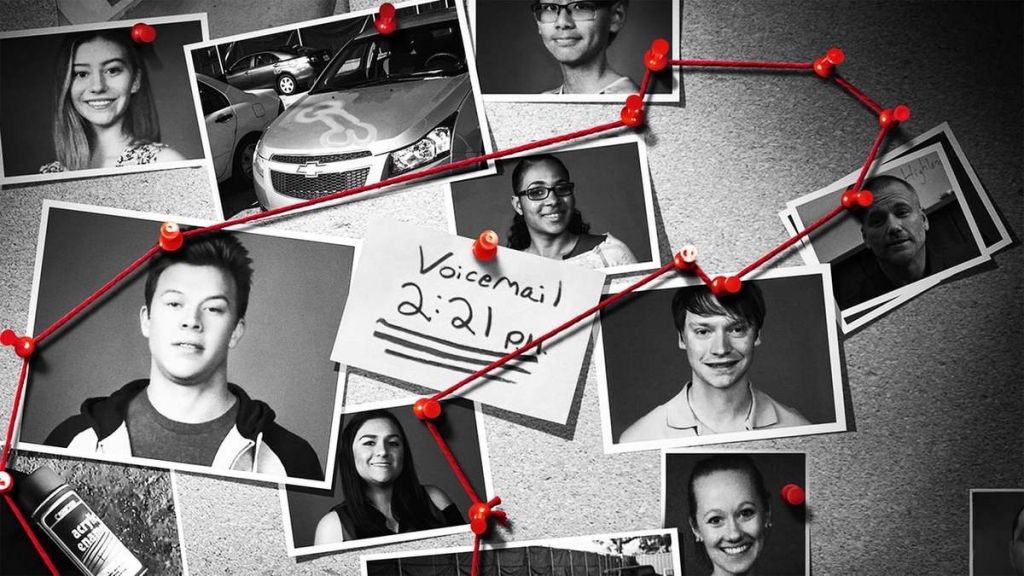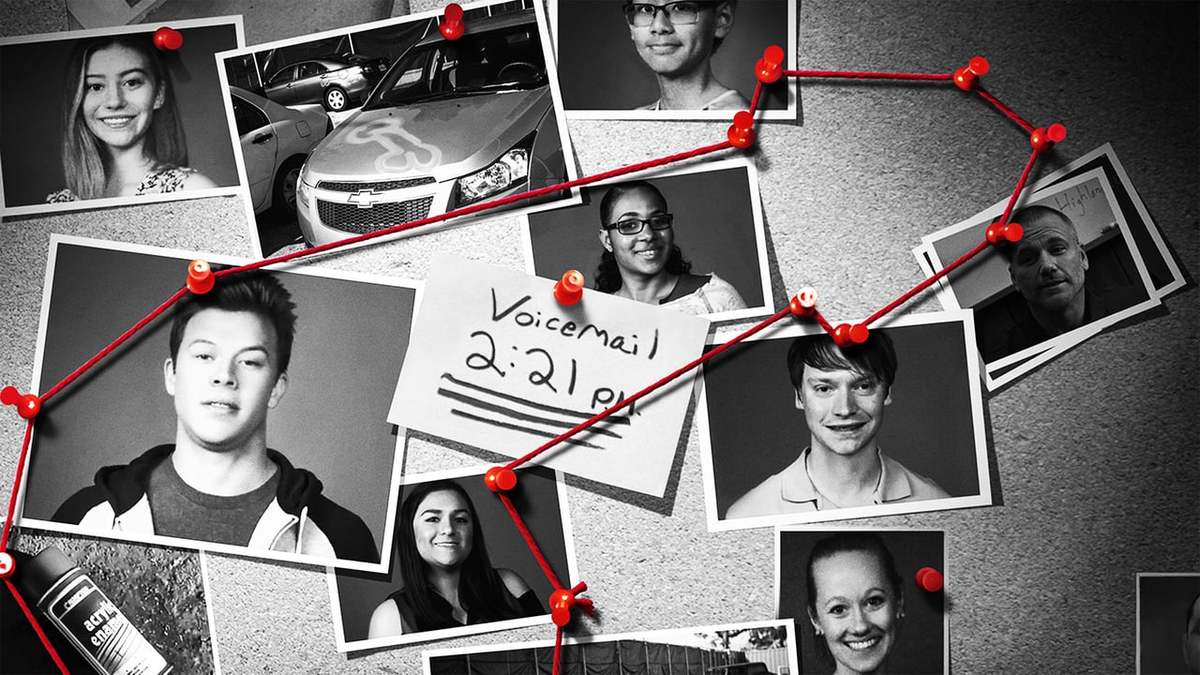 However, while season 2 of American Vandal is well made and a pleasure to watch, there are some viewing detractions. The first is that the heightened production values have catapulted the show out of the mockumentary genre, and right into the realm of reality-drama. This no longer feels like an amateur production like in the first season, which helped give it a unique storytelling identity, and that played to the strengths of the narrative. The second season feels more like a straight-up parody of real-life crime dramas, and while it is still engaging and fun, it is missing a bit of charm.
The second detraction is the ending. While I may take issue with the first season's conclusion, it was still well thought-out and carried a commentary that stayed with you afterwards. The commentary of season 2's ending rings hollow and forced. It does not bear the emotional weight of what we have witnessed and can be immediately dismissed and forgotten by the audience. It amounts to disposable viewing in the face of some damn good revelations, which is a shame.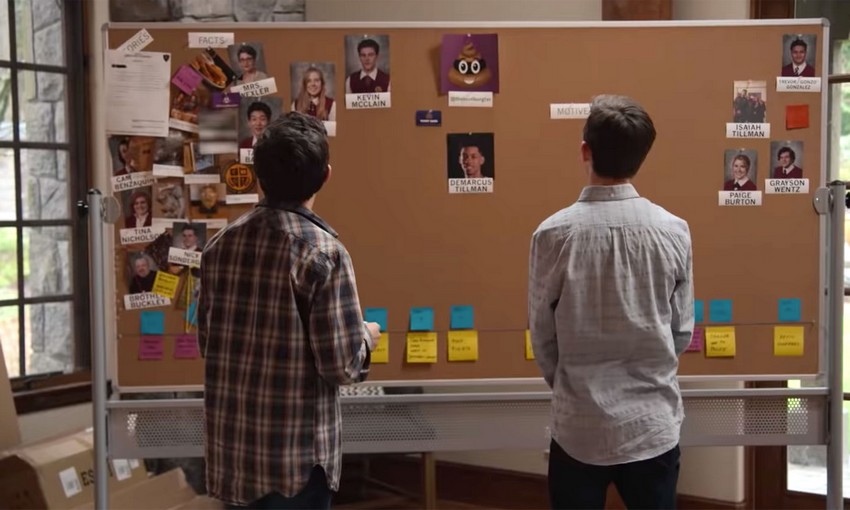 That being said, overall these are not major critical shortcomings, and can be overlooked in favour of having a good time. Season 2 of American Vandal deserves a watch for the engaging, clever and humorous series that it is. My friend and I had a blast watching this, and while it seems I will never be happy with the way that it cleans up after itself, it is far from merely being a vessel for crappy jokes.
American Vandal season 2 is playing on Netflix right now.
Last Updated: September 28, 2018
American Vandal Season 2

Despite missing the amateur charm of the first season, Season Two of American Vandal is a riveting and hilarious take on high school toilet terrorism, wrapped up in a series that is now gorgeous to look at. Interesting characters, a complex narrative, and clear motivations and messages culminate in a fun and engaging watch.