My wife would often make fun of me when it comes to decorating our home. When asked for my opinion on what colour theme we should use for the house, I would more than likely point to something grey, doesn't matter what it is, grey is a safe colour and if I had it my way the entire house would be grey. So when I came across this game, I was mortified to find myself tasked with decorating a house with colours other than grey. With stylus in hand and a heart filled with courage, I stepped forth into the world of pink, blue and green. Unfortunately, it turned out that colours were going to be the least of my worries.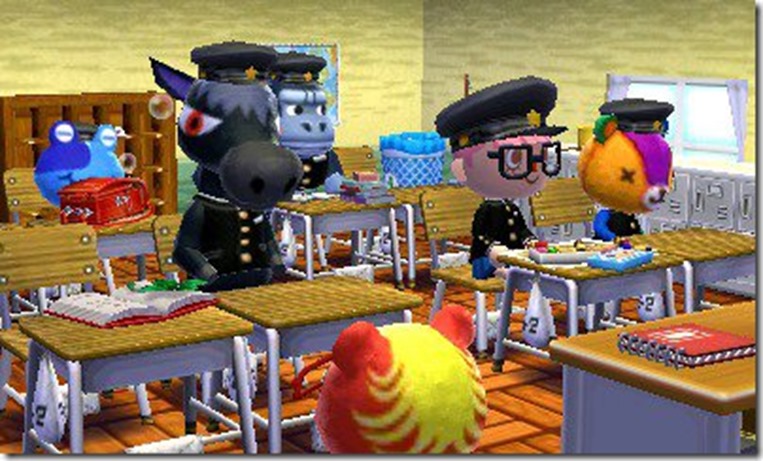 The game starts with you joining Nook's Homes as a newly appointed designer. You'll get to meet the other employees and citizens throughout the course of game and each character has an incredible amount of likeability to them. Every individual feels unique and full of personality. It's easily the highlight of the game and though your interactions may be a bit on the short side and lack any real sort of substance, it was always a joy talking to the folks around town.
The focus of this Animal Crossing game revolves solely around designing and decorating homes. As an up and coming designer, you go about your day helping the anthropomorphic citizens around town with all their home décor needs. Each citizen has different requirements for the way they would like their home designed but they serve more as simplistic guidelines rather than strict rules. Some would want their home to give off a fluffy, vibrant feel while others would want a more modern or futuristic look. The design guidelines vary quite a bit between each request, leaving enough room for you to inject your own sense of style when decorating. To go along with the guidelines of each request, there are also a few personal items that the home-owner would like you to incorporate into your design, and you cannot complete a room without them either.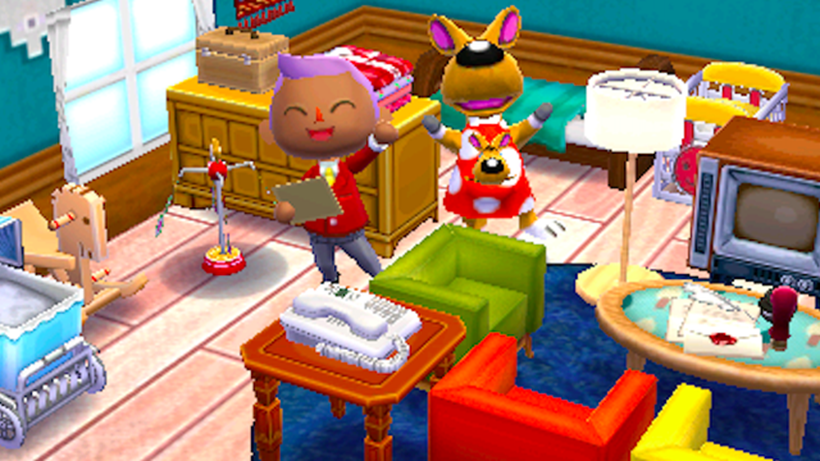 The process of actually decorating a room is fun and easy to get into. You can select from a huge, ever-increasing catalogue of items to spruce up the place ranging from carpets to furniture and even little ornaments for that added bit of personality. I found myself really getting into it, meticulously placing items in a way that would make most sense. I wouldn't dare place a couch in the way of walking space, that's just bad design! Later on in the game you're given the chance to decorate bigger facilities such as schools and stores, and you're also able to start designing the exteriors of homes too. I really enjoyed my time decorating and the smart use of the touch pad made controlling the game a joy. This enjoyment however, was extremely short lived.
While the game is mechanically and functionally sound in its execution, it's really risky to base your game around a single hook and with the only hook being designing and decorating homes, it quickly becomes repetitive and boring. I found that doing the same task over and over dulled the experience and this is made even worse by the fact that there is no real challenge or punishment when it comes to designing homes. As long as you incorporate the client's personal items, you can't really fail at their request which made all my efforts at creating a coherent and stylish home feel meaningless. I started to care less and less about my decorations and rooms I threw together in a minute received the same amount of praise for those ones that I actually put effort into. It felt cheap, and at the end of the day, the pride I once felt for my lavishly designed homes was just no longer there.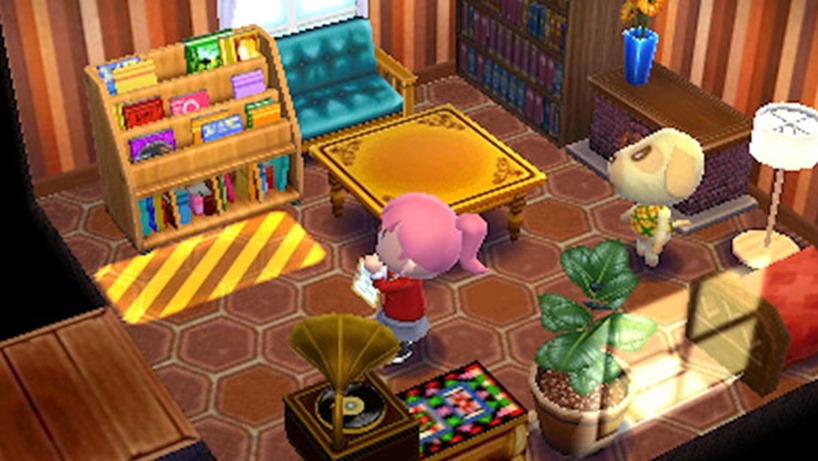 There really isn't much else to speak of when it comes to the gameplay. Sure you can spend Play Coins to unlock new features and customization options, but the core of the experience doesn't provide enough incentive to actually care. You can share your decorated rooms with other users online as well as buy amiibo cards that will unlock clients whose homes you can decorate. amiibo cards can be scanned in with an NFC reader if you have an old 3DS or you can use the built-in one with the New 3DS. I personally wouldn't recommend buying them as a lot of the clients on these cards show up in the game at one point or another, but there are a few exclusive, special characters to unlock though.
Though the game may be shallow, it certainly doesn't reflect that in its vibrant and colourful world that is also accompanied by an absolutely cheerful and charming soundtrack. The game is adorable, in every way. I loved watching the client gleefully inspect the job I did, and at one point they even broke out some musical shakers and started dancing. There is a lot of charm to be found, it's just a shame that the gameplay doesn't do enough to get you invested in it.
Animal Crossing Happy Home Designer looks and sounds like the game that fans were expecting; unfortunately it lacks the depth and addictiveness to keep you interested. Even with its cast of adorable characters and excellent soundtrack, the gameplay becomes stale really fast and you'll find yourself grasping at what little the game has to offer in order to find something to hold your attention.
Last Updated: October 12, 2015
Animal Crossing Happy Home Designer looks and sounds like the game that fans were expecting; unfortunately it lacks the depth and addictiveness to keep you interested. Even with its cast of adorable characters and excellent soundtrack, the gameplay becomes stale really fast and you'll find yourself grasping at what little the game has to offer in order to find something to hold your attention.

was reviewed on Nintendo 3DS