I have a big problem with many – if not most – gaming grade headsets. It often feels like there are just two types of gaming headsets. Most seem to be tuned to deliver thunderous bass, perfect for the perpetual barrages and bombardments of explosions and gunfire that are so pervasive on so many games. Others, made with the eSports crowd in mind, focus on the crisp highs, allowing for pin-point phonic perception for things like enemy footsteps.
Finding a gaming headset that can actually do both, while delivering frequencies in the middle of the audio spectrum is tricky enough. Finding one that ticks other boxes – like great design, wireless connectivity and a great feature-set is nearly impossible. Enter, the Astro A50 Wireless headset.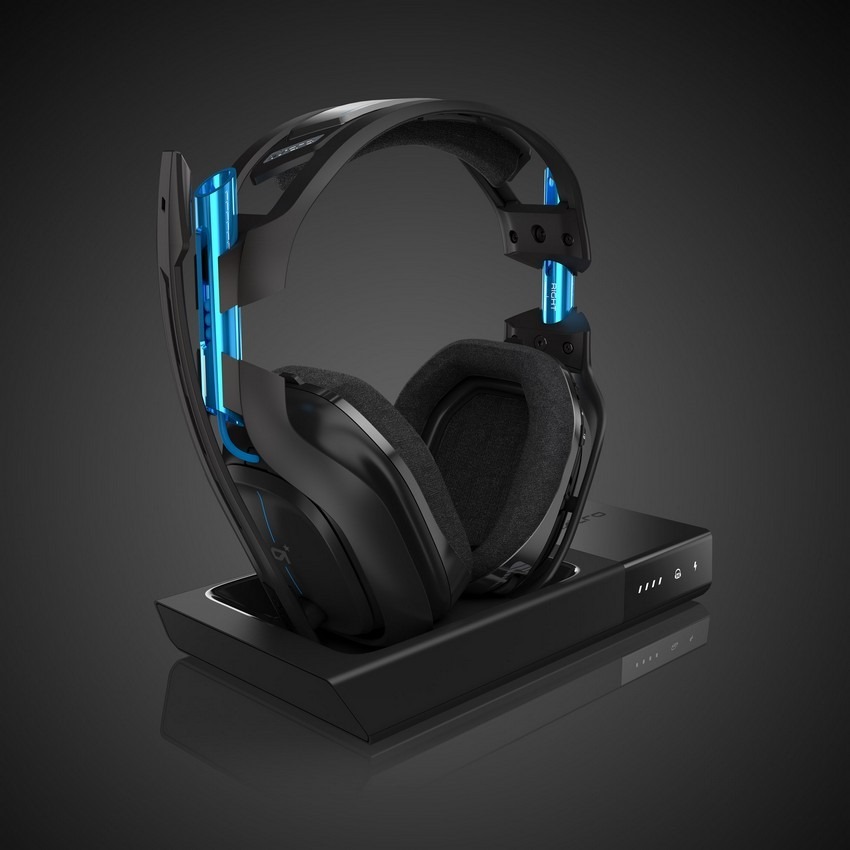 Astro's flagship headset has been popular with pro-gamers, streamers and enthusiasts for years, and for very good reason. It's a damned good headset that sounds great, delivering the sort of sonic bliss you'd be hard pressed to find in gaming audio. The most recent revision of the thing, the Gen 3, has been out for a while, but we've finally been able to put it through its paces, and see how it's changed from the older model.
The new A50 will cost you just a little more than the old one did nearly two years ago – and it's still a phenomenal amount of money for a headset. It'll set you back $300, or around R4999 RRP (though usually available for quite a bit cheaper if you shop around). It comes in two distinct editions; a PlayStation 4 one with electric blue trimming, and a green one that's geared for use on the Xbox One. There's not much difference between the editions, just that they don't really have inter-console chat functionality. You'll be able to listen to audio from either console, but the PlayStation 4 version won't let you chat on an Xbox One and vice versa. It's worth noting that the primary audio input is via optical/TOSlink – so it won't really play very as nicely with the slim PlayStation 4.
Both versions work just fine on PC, using USB connectivity. The wireless base station works as a USB surround card, so you don't need a sound card with optical output – or a sound card at all. There's even a selector on the base station letting you effortlessly switch between PC and PS4 inputs. One of the biggest changes in the new generation A50 is that the base station also serves as a wireless, magnetic charging dock. Place the headset on dock, and it charges – without having to plug the headset in. Bliss. It does also come with a USB charging port should you need to plug in your headset while using it. You shouldn't need to; with a charge that lasts around 15 hours, it'll only go flat if you've neglected to put it on the dock after your last session. The base station has a nice, clear digital battery level indicator – so you'll never be caught unawares.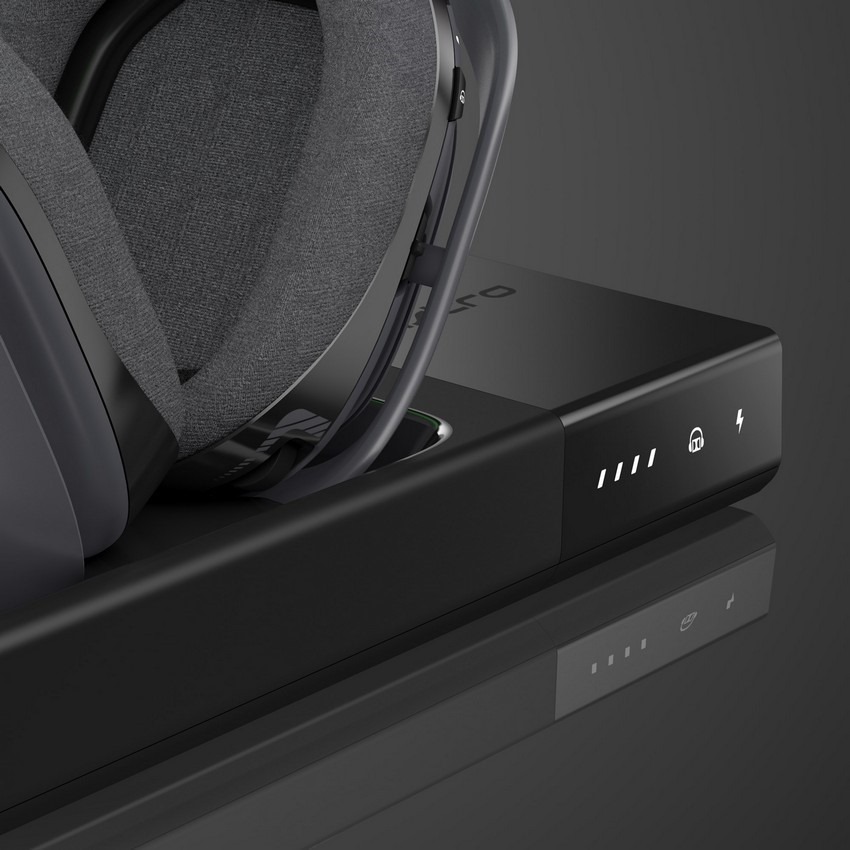 The base station and wireless transmitter is also home to an optical output, so you can route your audio back through to your sound system if you choose. Ideally, future Astro A50's would have HDMI inputs and outputs for the same purpose. There's also a standard 3.5mm aux input, to plug in your phone or any other audio source you'd like. It's a big improvement over the older models, which felt a little cheap, requiring you to fiddle with a USB cable and that tacky plastic stand.
The headset itself is home to a three-way EQ switch on the right earcup. Using software on a connected PC lets you tweak the EQ settings, though its standard settings are pretty good. You've got Astro (tuned with precise bass for general gaming), Pro (tuned for precise mid and high detail for streaming and pro gaming) and Studio (neutral for accuracy and best for movies and music). There's also a power switch, and a Dolby button that lets you jump between standard stereo and Dolby Surround sound on the fly.
The same right earcup has a rocker that lets you adjust game and chat audio balance and there's a nice, responsive clicky wheel for volume control. The left earcup is where you'll find the flip up microphone – which handily unmutes itself when lowered. The headset now also pack in an accelerometer, which helps extend its battery life. If you happen to lower the headset, it'll detect that it's not in use and go in to a battery-saving standby mode. Pick it back up, and it's ready to jump back in to the game.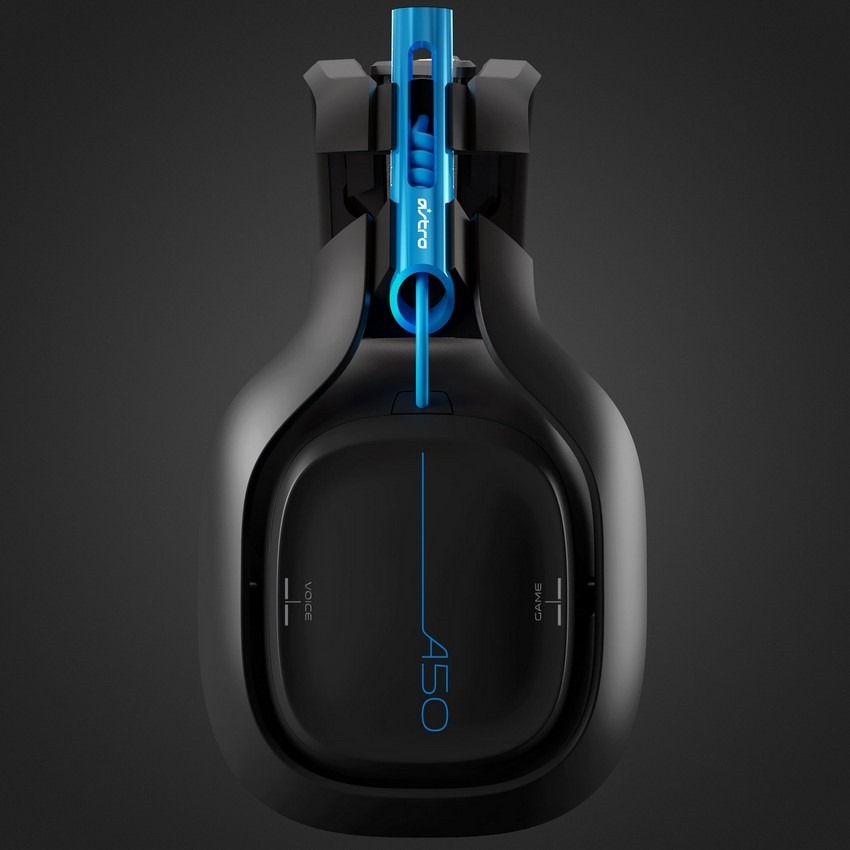 The new consoles are great in that they both have ways to connect headsets directly to their controllers, making expensive wireless headsets such as this one a little less necessary for those who don't want cables dragging across their living rooms – but still, the benefits of wireless connectivity (here, using the 5Ghz band) are worthwhile. Not having to take the headset off to grab another beer from the fridge is really its own reward. The range could be a little better; I found that moving beyond around 4 metres resulted in quality loss and hiccuping audio, but it should suffice for most.
And it sounds damned good, too. I fired up a selection of my favourite tracks for testing audio. I could clearly hear the beginning rumbles to Massive Attack's Unfinished Sympathy. The bass reproduction was fantastic but not overwhelming as with most gaming headsets demonstrated ably using Bela Fleck and the Flecktones' Flight of the Cosmic Hippo and again by Portishead's Mysterons.
I also played another perpetual favourites for testing audio; The Eagles' live version of Hotel California from Hell Freezes Over. The crisp highs of the initial guitar work, followed by those bongo drums is magical, and it's all capably reproduced. The A50's wouldn't be my first choice when listening to music, but they do a damned good job.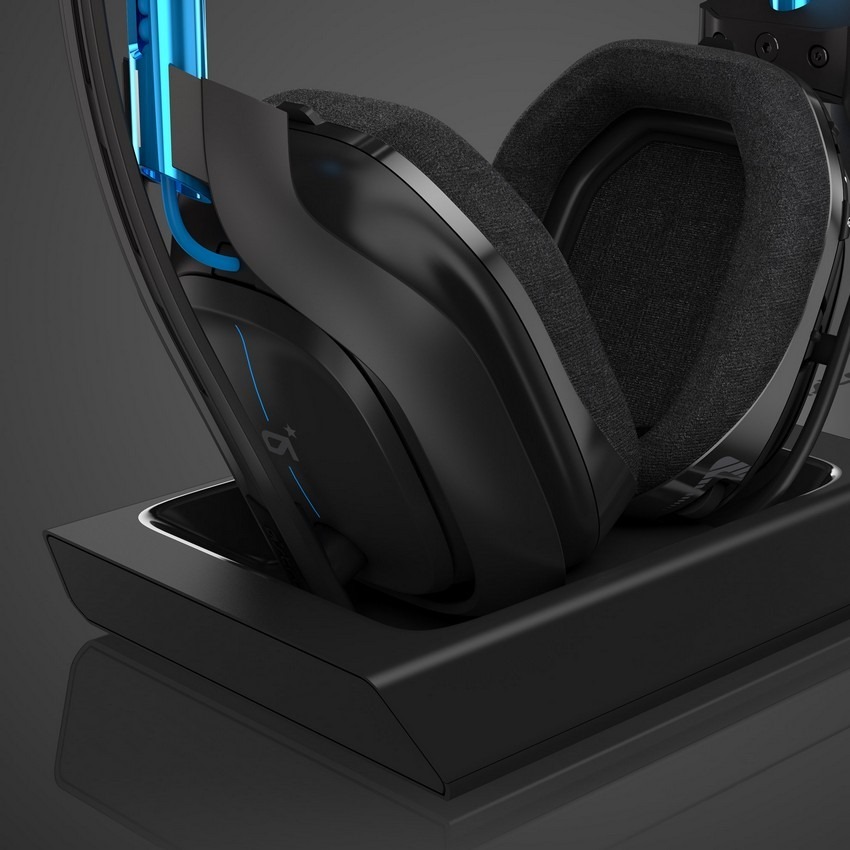 For games? The audio is superlative. Running around Sotenbori and Kamurocho in Yakuza 0 was sublime; the headset's surround mix delivering relatively precise directional audio. The Last of Us Remastered is always great for testing positional audio, and it's fantastic with the A50's – every wayward click from the infected pinpoints their position. The headset also features Dolby Headphone 7.1 Surround, which you can toggle on and off at the press of a button. It's a better implementation than on most other headsets, but still can lead to that dreaded "warehouse effect" where everything sounds a little too hollow and distant.
There are also a few problems with the integrated microphone. For the most part it sounds good enough for gaming use, but isn't quite up the very nearly broadcast spec in previous headsets. Fine for games – but if you have grand ambitions of being a streamer, you may have to look elsewhere to turn your honeyed vocals in to digital audio. It's easy to position, and the Astro command Centre software lets you customise the microphone's sensitivity, but it still picks up your breathing and distorts the "P's", "Cha's" or "T" sounds, and seems to compress everything.
What I do quite like is that there's vocal feedback – so you can hear yourself. Too often during tense multiplayer matches my wife's had to tell me to shut the hell up because I'm shouting. Being in a sonic cocoon does that, so it's nice to be able to hear just how loud you are. It's a damned good headset then – but is it worth dropping nearly R5000? If you're looking to upgrade an existing Astro set, there's a lot in the Gen 3 to like; the integrated base station is a huge improvement over the last one, even if the microphone isn't as good. For newcomers looking for a great wireless gaming headset? If you can afford it, absolutely.
Last Updated: February 21, 2017
Astro A50 Wireless

The A50 is a well-made but lightweight premium headset that delivers crisp and rich surround sound. With intuitive controls and a handy docking charger the A50 is one of the best wireless gaming headsets your money can buy.