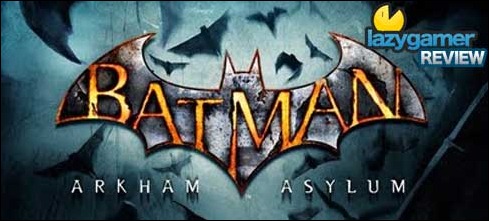 Licenced comic book hero games have, to a large extent, been rubbish. Since Superman on the Atari 2600, gamers and comic book fans have been bombarded with sub-par realisations of their favourite heroes. While recent games such as X-Men Origins and GI Joe prove that decent super-hero games do exist, there is still a pervasive, innate perception that games within the genre are awful.
The newest superhero game vying for a slice of your expendable income is Batman : Arkham Asylum by Rocksteady Studios; which attempts to place you directly in the carbon nanotube enhanced, moulded rubber boots of Gotham City's Dark Knight. Does it succeed where so many others have failed?
Quite emphatically, yes! From the moment the game starts, you're propelled head-first in to the role of the "World's greatest detective." Batman's perpetual arch-nemesis,  the cerebral, amoral, homicidal Joker is returned to Arkham Asylum for the criminally insane after being apprehended – without much of a fight – by the Caped Crusader himself.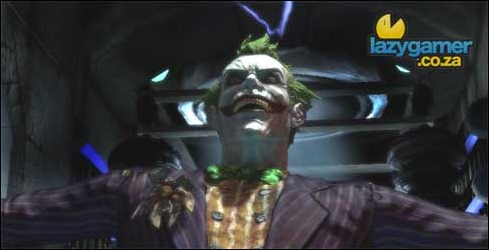 The clown prince of crime breaks free within the now thug-infested centre with the aide of his adjutant comic servant, the ever-engaging Harley Quinn. Now caught in an elaborately over-the-top trap, it's up to you as Batman to return a modicum of normalcy to the institution, by escaping The Joker's trap, capturing the mad Ace of Knaves and thwarting his demented plans.
Batman : Arkham Asylum isn't based on any previous fiction, although it does borrow quite heavily from Grant Morrisson's "Arkham Asylum: A Serious House on Serious Earth," leaving the designers with a freedom of scope often missing from licenced games. It's evident when playing that there's a genuine love for the rich Batman mythos. It should come as no surprise then that the story is penned by Batman veteran Paul Dini – writer, producer and editor of the Batman animated series. Furthering the connection to the animated series, the game sees series alumni Kevin Conroy, Mark Hamill and Arleen Sorkin reprising their roles as Batman, The Joker and Harley Quinn respectively.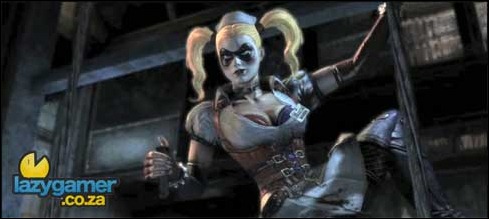 The voice acting is, for the most part, flawless and lends further credence to the high production values of the game. In particular, Mark Hamill's inspired turn as the Joker is noteworthy in driving the exceptional characterisation. Despite its animation connection, this is no cartoon. Batman Arkham Asylum is a decidedly adult game, laced with some surprisingly shocking adult themes.
Last Updated: September 7, 2009