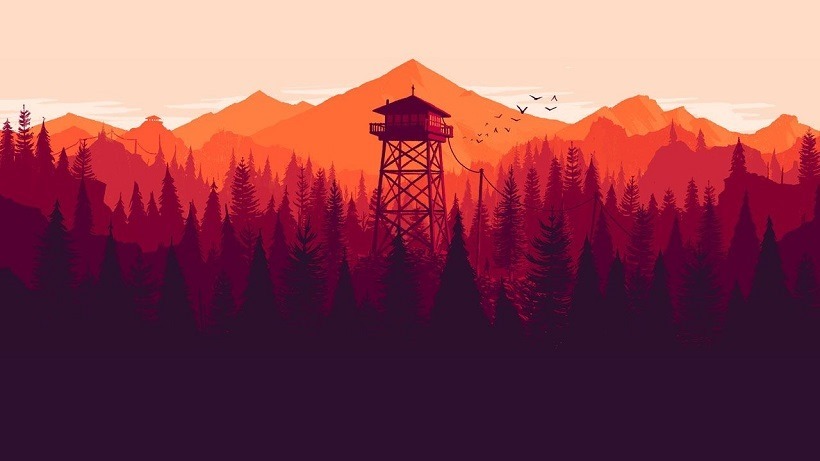 Firewatch is a special kind of game with some exceptional elements to it. I said as much in my own review. It's a beautifully crafted adventure with one of the most relatable relationships between two struggling characters that I've ever had the pleasure of playing out, even if the it stumbles along the path towards the end. That's my opinion of my experience, but thankfully I'm not the only writer out there.
Many, many other Firewatch reviews went live last night, with most praising the game's excellent setting, atmosphere and writing. There also seems to be some agreement on its shortcomings. Check some out.
The warmth of the budding relationship between two voices with natural chemistry is undercut by harsher realities and the drawn out segments of feeling stalked and vulnerable are legitimately stressful. The result is a tight, taut human tale well worth the trek.

It is among the very best of the first-person narrative genre, and it reminds us what video game storytelling is capable of in the right hands. It's a game I can see coming back to every year or two just to revisit its beautiful sights and memorable characters – just like a good book.

It's a shame Firewatch fails as a mystery because it succeeds in so many other ways. Its world is captivating, its design is clever, and its characters are among the most well-written in gaming. Though it might sound counterintuitive, the plot is in many ways secondary to the relationship you build between Henry and Delilah, and that portion of the game is truly inspired. I've already returned to Firewatch for a calming walk in the woods; I imagine I'll go back again soon to visit with Henry and Delilah.

Even so, these slightly off-key resolutions do not ruin what is otherwise an entertaining and original experience. If there can be such a thing as a page-turner in video games, this is one. For anyone who enjoys narratives within games, Firewatch is certainly worth playing. Player agency is woven into the game's characters and plot, unmasking mysteries as they curve toward their conclusion. In the end, it feels like it's about the emotions and cares of real people, not the animations of puppets.

This is a very cool video game, which if nothing else shows the power and potential in making a game that dedicates itself so wholly to the first-person perspective. Its art design is wonderful. I fell in love with Hank (and Delilah). And, if there's any justice, the walkie-talkie thing will become the new gold standard in video game communications.
A brilliant adventure packed with some of the best dialogue gaming has even been medium to, Firewatch manages to engross you from the moment it begins and throughout its fittingly brief tale. Even if the journey is far more captivating than the eventual destination, Firewatch is more than worth the price of admission. Wyoming and its mysteries await.
Last Updated: February 9, 2016