When it comes to fitness in the Lazygamer office, there's only one person you should talk to – me. Hang on, really? I run and cycle every now and then, but that doesn't make me a health or nutrition expert, not by any means.
Still, that didn't stop the rest of the team from outvoting me when it came to deciding who would review the fitness wristband we had just received. Despite my protests, the tribe had spoken, and I was given the Fitbit Alta to put through its paces.
I'm not one for fashion, but I do think the Alta is a particularly attractive wearable. It's simple, what with its little display and plain strap, yet it goes with just about any choice of attire, casual or smart.
Those looking for something a little fancier over the standard however, can opt to purchase an alternate band if so desired. Fitbit has quite the variety to choose from, including alternate colours of the default strap , leather and metal offerings, and even designer collections. As you can imagine, they all ramp up in price accordingly.
Personally, I was happy with my standard black strap, and would never consider getting another. At least the option is there though for those who like a bit more choice in their life.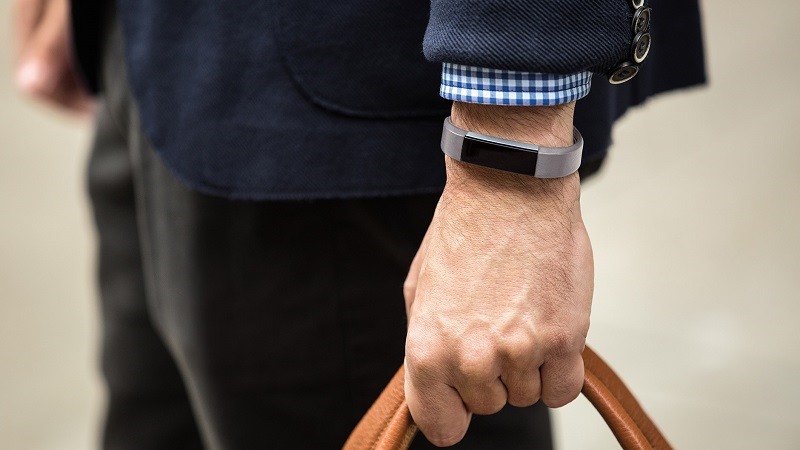 Moving over to the Fitbit Alta's screen, it gets the job done, but it does have one annoying issue. When outside, I found it hard to make out what was being displayed, particularly in direct sunlight. This can be especially troublesome when out on a run for example.
Otherwise, the wearable's screen works hundreds. The fact that it has one in the first place is actually quite a bonus, as other competing devices often forgo that luxury entirely. Having a display on the Fitbit Alta allowed me check the time, my steps, distance walked, calories burnt, exercise duration, and battery life – all without the need to pull out my phone.
Operating it however, presented another minor annoyance every now and then. You see, the Fitbit Alta has no buttons, so in order to activate it, two taps on the screen are required. Once on, scrolling through statistics requires further taps. This works well for the most part, but sometimes, I found the device's response to my input wasn't quite spot on. This happened rarely though.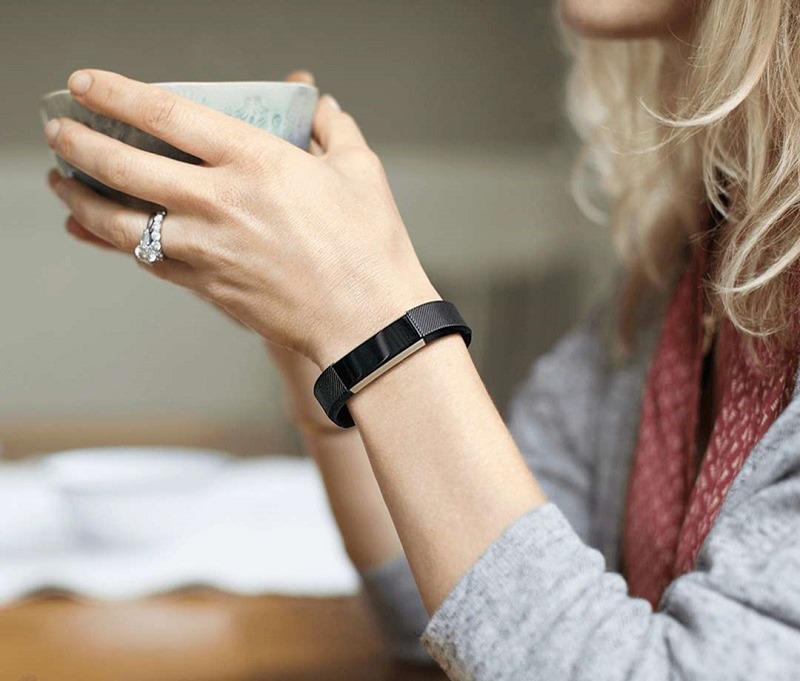 In terms of performance, the Fitbit Alta was surprisingly accurate. Well, as accurate as a wearable without a heart rate monitor and GPS can be. The step counter – the one feature many will use the device for – worked almost perfectly. To test it, sometimes when I walked, I counted in my head, up to two and three hundred at times. When I checked my Alta immediately after, it had actually kept track right down to the very last step. I used this method on multiple surfaces – road, grass, sand, and more. One weekend I was out in the bush, walking about in completely uneven veld, and even then, the Alta counted every individual step with pinpoint accuracy.
But the counter isn't completely perfect. It does register steps unnecessarily sometimes, which I completely expected to be honest. One day for example, I somehow accrued over a hundred steps in the space of an hour, despite having been seated the whole time, typing an article. Having a GPS packed into the Fitbit Alta might've possibly alleviated these sorts of inaccuracies.
I know it would've helped with the distance tracking, which was off by (more than) a mile in my experience. One Saturday morning, I went for a 13.5km run according to Strava. I've used this app for years, and it's been pretty accurate (it uses a phone's GPS to track distance), though it does sometimes lose a few hundred metres here and there. For comparison purposes, I checked my Fitbit Alta after the run. It claimed that I'd clocked 16.4km. That's one heck of a discrepancy, yet it's to be expected. The Fitbit Alta does many things right, but it can't be perfect because it lacks the hardware that could allow it to be.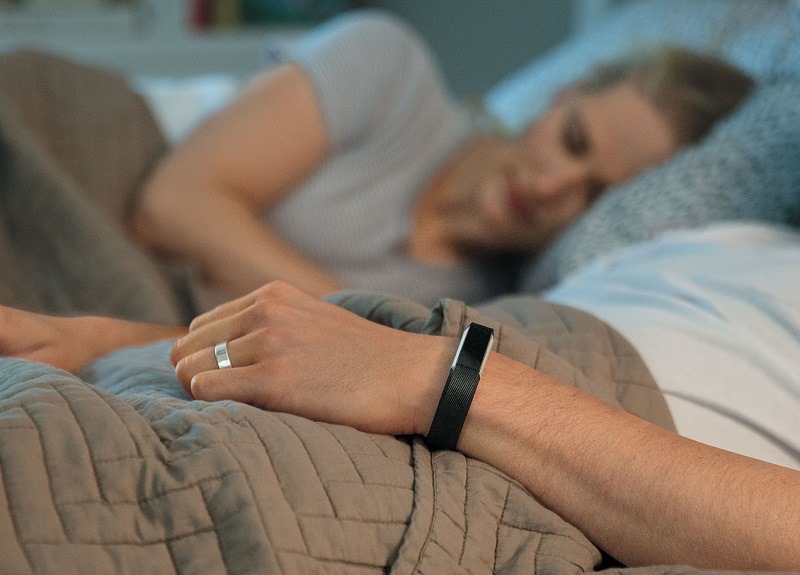 The software thankfully, is spot on. With the Fitbit app on my phone, I was able to keep track of loads of different things (outside of the device's small display), including weekly exercise, hours slept, steps per hour, weight, water intake, and calories. Some of those naturally, require manual input on the user's part.
And it really is the user that'll determine just how much use they get out of the Fitbit Alta. The app has room for a lot of input, and it also allows for the setting of goals, which will make or break the value of the hardware for some people. I know this for a fact, because for this review, I started counting calories. Yeah, you must know I take my job very seriously when that sort of tomfoolery takes place! Anyhow, it took me just ten days to decide that the Fitbit Alta wasn't for me. Me though – somebody who is not interested in finding out how many calories that last pizza I had contains, or that biscuit, or that chocolate, or that… damn I really do eat a lot of junk.
For those looking to adopt a healthier lifestyle however, or those already leading one, the Fitbit Alta really is the perfect companion. Using the wearable in conjunction with the app will allow a person to keep track of their calorie intake, their calories burnt (in theory – without a heart rate monitor, this is also inaccurate), along with a host of other cool health related factors which will help them lead healthier lives.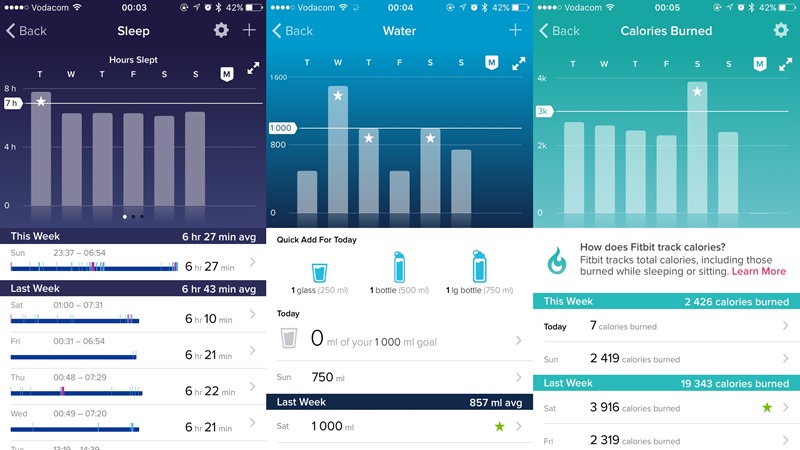 Living healthy does come at a cost unfortunately. With a recommended retail price of R2500, the Fitbit Alta isn't exactly cheap. Is it worth paying that much for something that doesn't have a GPS, or a heart rate monitor, or both? Is it worth even purchasing it when those accessories aren't even optional? For someone looking for an entry level wearable, one that gives a general tracking of activities and numbers, maybe. Staunch health fanatics may want to look at something a bit higher end, though.
Honestly, I hated counting my calories, but I do love the Fitbit Alta regardless. It's a great wearable, and one that I am genuinely going to be sad to see it go when the courier arrives for collection. How am I going to keep track of my steps when it's gone? How will I monitor my sleep? I don't need the device, but I certainly want it!
Last Updated: January 4, 2017
Fitbit Alta

The Fitbit Alta does have some minor annoyances, but its still a great wearable. It's the perfect companion for those leading a healthy lifestyle, or those looking to adopt one.