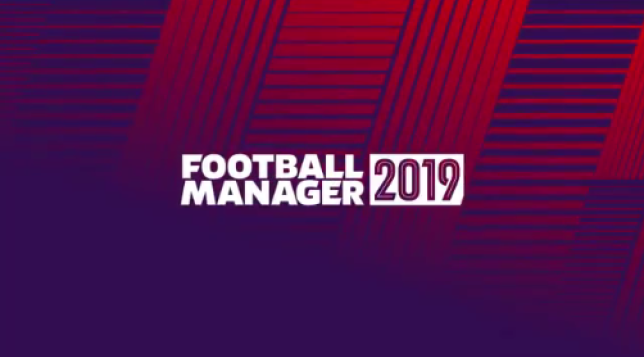 Football is arguably the biggest sport in the world. Week in and week out, legions of fans watch their teams draped in glory or fall short of expectations. It is a lavish sport with players being paid millions to perform on the pitch.
With so much passion and money in the sport, it's no wonder that being a football manager is an incredibly high pressure job that isn't for everyone  – and yet fans often have an opinion on what a manager should do. So with Football Manager 2019, fans now have the chance to do the job they've always dreamed of. Managing their favourite club and seeking glory.
Details, details, details
I can't even begin to emphasise the microscopic level at which you have to play this game. Whilst you have backroom staff to assist you in many of your duties, they will still need your input in some of the bigger decisions as well as send you reports on everything they're doing.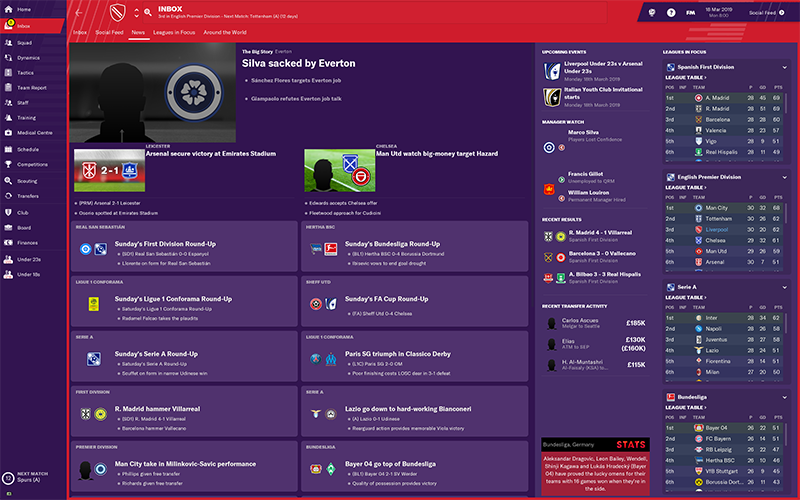 You'll receive scouting reports on possible players you backroom staff think you need, from the U18 squads to the U23 squads all the way through to first-team potentials. Imagine having to care about a child named Bjorn who is 16 years old from South America and consider how to develop him into a star for the club in the future. Imagine.
Signing a player isn't as simple as money and wages. You need to consider agent fees, then the percentage that previous clubs who bought the player get when you sell him at a later date. There are performance-based bonuses you can include along with appearance-based bonuses. When signing a player you also have to ensure that your overall squad is still following domestic league rules such as making sure there are enough home grown players as well as enough "club-raised" players.
I was in the English Premier League managing Liverpool and the game had already simulated what the effects of Brexit would have. You would receive emails on how the British government was reclassifying Europe based players and had to be cognisant of this when building your squad for the season.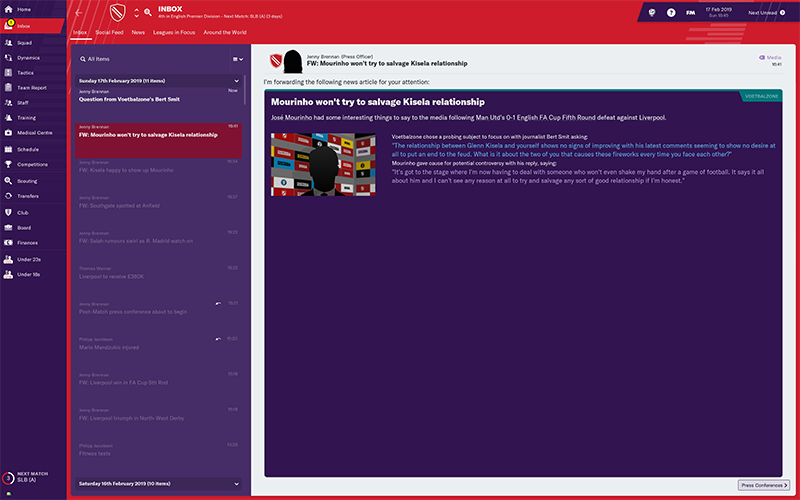 You have to keep in mind if the signed player will fit in the social dynamics of the locker room and if they can speak the language. Some players can't adapt to a new life and get homesick and you also have to keep this in mind. You also have to apply for work permits for foreign players that can be rejected and sink your potential signing, which is what happened to me. Is this starting to sound overwhelming? Are you growing bored of everything I'm saying here? It gets better.
Imagine coming home from a long day at the office only to switch on your computer, open up Football Manager and read emails. Emails about a player wanting more playing time. Emails about managers who are upset with you, as Mourihno was with me because I told him he couldn't handle the pressure after my team beat his. Emails about a 16-year-old boy from South America whose progress we should monitor. Emails from your backroom staff updating you on the social dynamics of your squad. The bombardment of information can be a lot at times and trying to keep track of it all requires dedication.
A high level of immersion
The game does not hold back at all in showcasing what it's like to be a manager and you'll often find yourself lost in the details of the game and dealing with the headaches real managers face.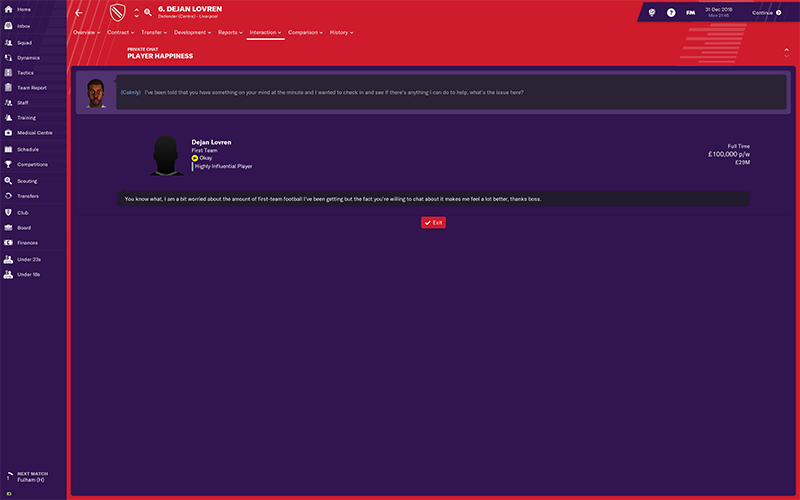 Players would often approach you asking for more playing time but when three players in the same position are asking the same thing, it makes it tricky to juggle everyone's happiness. Some players are highly influential in the locker room and if you don't appease them, you create negativity in the locker room or players will turn the team against you. In one such incident, I promised a striker of mine that I would give him more playing time. Because I had so much else going on, I forgot about this and he eventually confronted me and told me I broke my promise and he wanted to leave.
I flat out refused him and told him to grow up, to which two other players came to me to say they disagreed with me. In the end, I sold that player and the ending was acrimonious. I used the proceeds from the sale, however, to replace him with another world class player and life continued.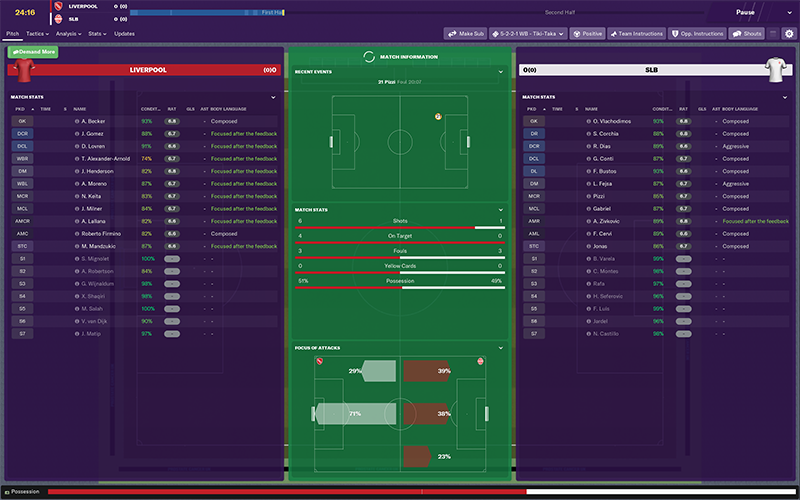 You'll find yourself having to manage your players and rotate them as injuries can often be devastating if you have a big match coming up, particularly in the Knockout stages of a tournament. Your medical team will often advise you on who is at risk of injury and who needs a rest etc. You can choose to ignore them but you risk injuring your star players and recoveries can take weeks.
As the game uses real names of players and clubs and because you're inundated with information on all of it, you'll often find yourself mixing up what you read in the game versus what's happening in the real world.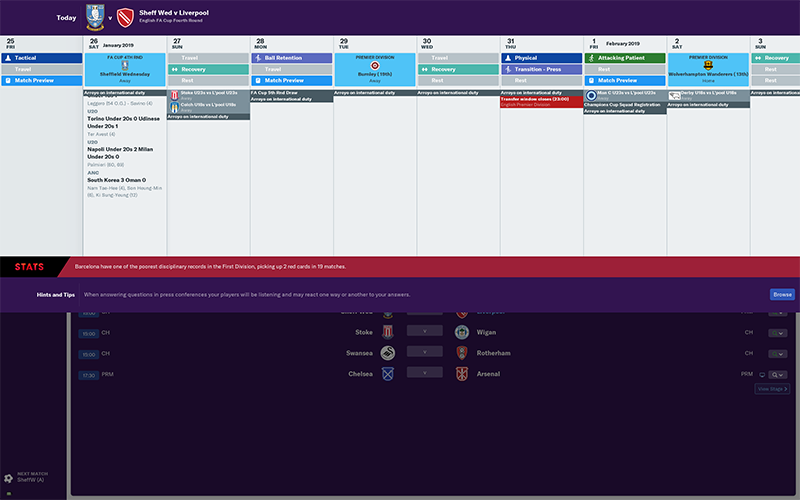 The game however also gives you a genuine appreciation for what real managers have to do. I learnt an immense amount about how football works from contracts to board negotiations and more. Of course, that's not to say that I'm qualified to become a manager, but the game does well to really open your eyes and immerse yourself in the job. On the other hand, I'm sure it gives fans even more ammunition to criticise real-life managers as they think they understand the job now that they've played Football Manager 2019.
A very specific target audience
Despite the minute details constantly lambasted at you, the game had it's moments of fun. Watching the media during press conferences trying to start a war of words between you and another manager can make for entertaining questions and reactions. I ended up have two personal grudges with Man United and Stoke's respective managers which gave the media some juicy headlines.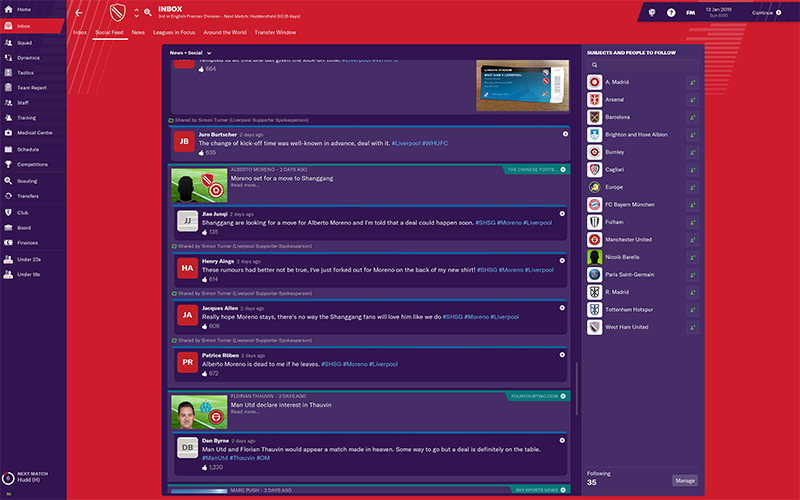 During the match simulations, putting on a sub that ends up scoring is a great feeling. Adapting the squad as the game progresses can be a thrill as you try to manage fatigue, inspire your players to do better with sideline words of encouragement, the match simulations are very much interactive and have you fully involved. You can't take your eye off the screen at all.
This game, however, will not be for everyone. You have a deep dive into life as a manager and the game spares you from nothing. Despite having my backroom staff manage the majority of duties themselves, there was still an enormous amount for me to do on a daily basis. I can't imagine playing this game being more hands-on with every process.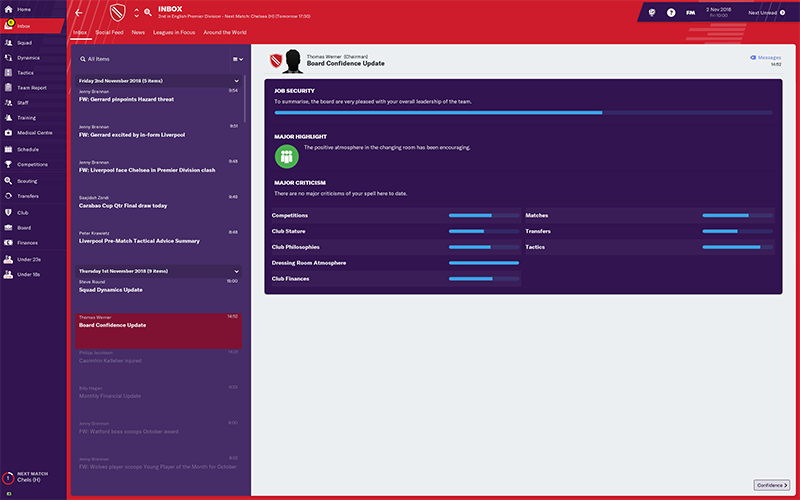 Whilst this game at times felt like a chore that would never end, I am admittedly not the target audience. For those that are, I can completely understand why a game like this is so popular and played so often. Despite not being the target audience, even I found myself at times getting lost and enjoying the intricacies of the game, which is saying something.
Last Updated: December 6, 2018
Football Manager 2019

If you're a die-hard football fan but also a lover of the behind the scene workings of football, this is a game that will give you all of that to your heart's content. For the rest of us football fans, I'd suggest sticking to the latest iteration of FIFA.

Football Manager 2019 was reviewed on PC