Plastic guitars, rhythm games and a new Star Wars movie – what is this, the early 2000s? Really, though, the new Guitar Hero was a whole lot of fun when I got my limited opportunities to play with it. But what do I know? Here are the people who actually got hours and hours of play with it and wrote down words and numbers to describe the game. The results? Pretty mixed.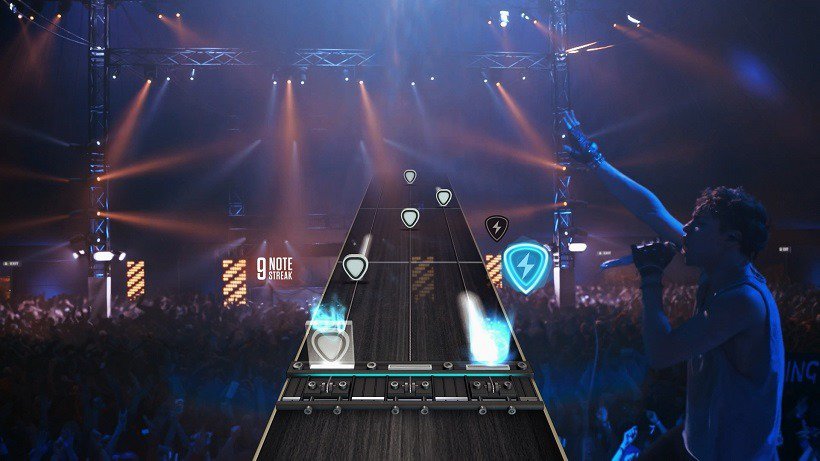 It's hard for me to mask my excitement about Guitar Hero Live, because in my opinion, there's nothing more exciting than a developer who's capable of outsmarting an entire genre's fanbase. Guitar Hero Live isn't just well-executed; it's clever and innovative in ways that no one other than FreeStyleGames ever imagined. My fears that Guitar Hero Live would be wringing blood out of the franchise's stone were unfounded; at some point, FreeStyleGames found itself a newer, better stone altogether.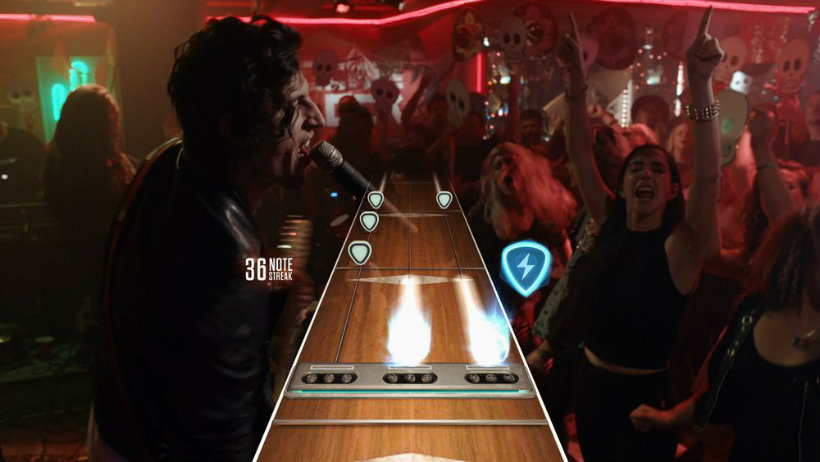 The changes made to Guitar Hero: Live go a long way in giving the series its own unique identity, but at the cost of making the game less fun to play than its competitors. An innovative post release content delivery system of streaming music elevates what's otherwise an average and expensive rhythm game.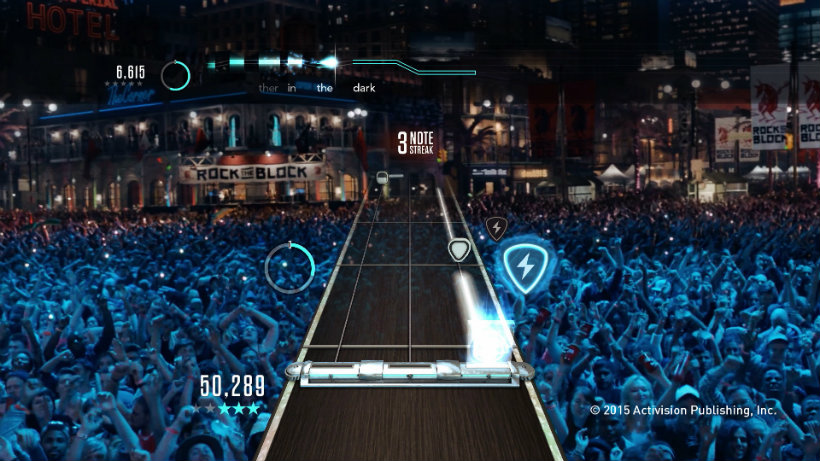 A spirited attempt to reinvent Guitar Hero and the music game genre, but the freemium approach to additional content has its obvious drawbacks.

Pros: The changes to the controller are all for the best, and the revamped presentation and online infrastructure is certainly very bold. The underlining gameplay is as fun as always.

Cons: Not being able to buy any of the extra songs is going to upset more hardcore fans, and the whole of GHTV is open to microtransaction abuse. The acting is horribly embarrassing.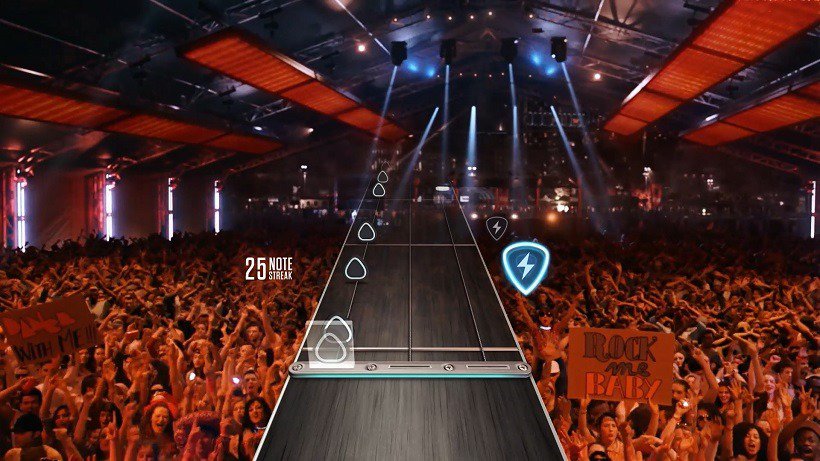 I like Guitar Hero Live; FreeStyle has crafted an innovative and intriguing variation on the standard music game formula. But as I played, I couldn't help feeling like my enjoyment was on a slowly burning fuse, and the inability to play my favorite songs was waiting to blow up the fun.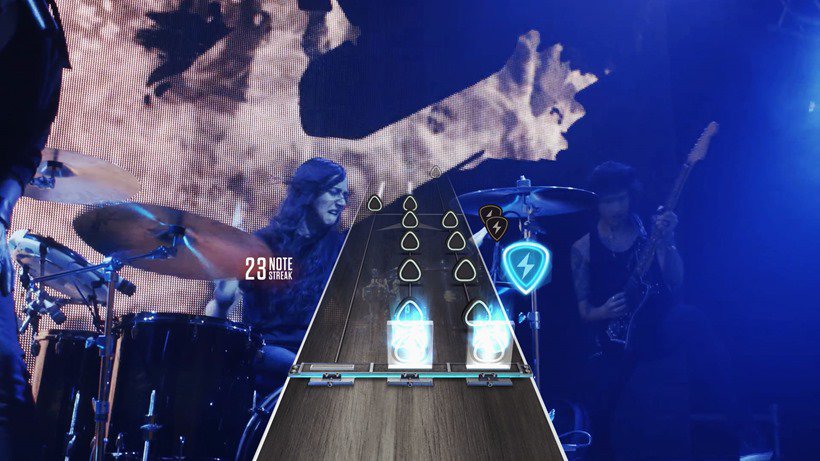 Guitar Hero Live's reinvented mechanics makes music-driven gameplay fresh and fun again, and while that's a truly massive and meaningful change for the genre as a whole, the campaign's off-putting presentation and GHTV's unpleasant microtransactions all sour the experience built up around that gameplay. Still, this successful innovation alone might be reason enough to grab a new axe and rock out regardless.

I didn't expect to fall for Guitar Hero Live the way I did. The new guitar is superb (they've retained that clacky sound on the strum bar, by the way) and makes everything feel brand new. GHTV, however, is truly innovative, and means you can just sit there and play for as long as you fancy. If you want to drop out, or suddenly stop, then do so – there's no penalty, even the second player can drop out without interrupting play. The FMV of the career mode somehow works and is genuinely exciting, too. Ultimately, Live is a phenomenal return for Guitar Hero, and one that everyone involved should be proud of. To fans of the genre, this is something new and enthralling. Absolutely brilliant.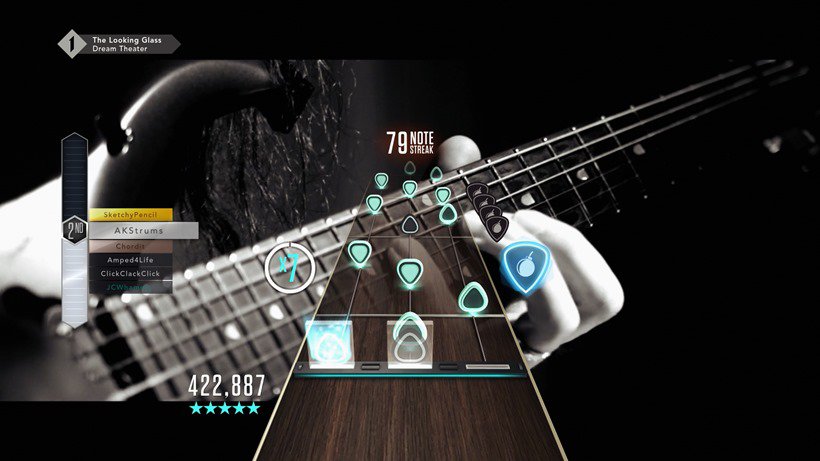 Guitar Hero Live completely took me be surprise. I love the new controller design, the FMV portions work far better than they should, and Guitar Hero TV hooked me with its channel concept. Going forward, I'm hoping that the model further reinvents itself by introducing the world to new music.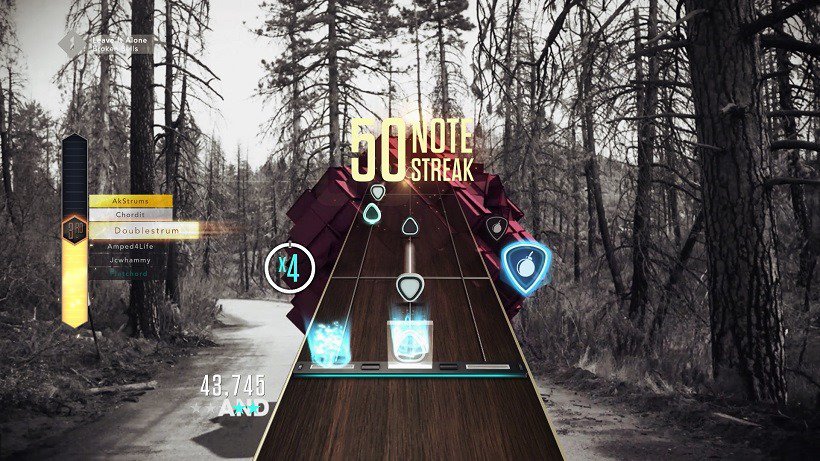 Guitar Hero Live provides a whole new experience to veterans, yet manages to be accessible enough for those who are only just starting their digital rock careers. It's a solid title, though the streaming service GHTV could use some tweaking to make the game an absolute must-have.
Sounds like for those who want to find and play their favourite songs on repeat, GHL isn't quite as solid as for those who just want to play through set lists and treat it like a fun new party game. Personally, I will probably be picking this up just for when friends come around so that we can play songs we like and discover new music, too.
Last Updated: January 4, 2017