Horror is a genre I have a bit of a love/hate relationship with and that's because there is so much absolute garbage out there. You get absolute gems like A Quiet Place, a movie that was able to shut even me up for its full run time. Then you get horror movies like Insidious: The Last Key which really should have been named Insidious: The Last Straw; what utter bollocks. You also get the whole shared universe horror approach, something the Conjuring series has done so well. And for the 'small' screen we have shows like American Horror Story.
Joining this growing pool is Netflix's original horror The Haunting of Hill House (based loosely on Shirley Jackson's famous novel). And all I can say 'Where have you been all my life?" Don't expect me to say a damned thing about the plot in this review though, not even a blurb. I want you to enjoy not knowing what is going on in this Gothic horror as much as I did (for a bit more you can watch the video).

With most shows these days I approach them with a level of scepticism a flat-Earther would appreciate. I first try and avoid the trailers (I only saw the teaser for Hill House, which you can check out if you want a narrative primer) and also try and avoid the internet for the duration of my viewing, which I am glad I did. This is most certainly a show that would suffer from spoilers. In fact, one of the great things about Hill House is that it doesn't suffer from the horror genre condition of telegraphing; you will have no clue where it's going until the very end!
Hill House is directed by Mike Flanagan (Absentia, Oculus, Before I Wake), who with the exception of the very well-received recent Stephen King adaptation Gerald's Game (also for Netflix) has mostly done horror feature films that were nothing to scream home about, and so I expected the usual, run-of-the-mill horror. A few jump scares and straightforward plot. Wrong! This was so much more. Firstly there are multiple narratives happening here, it isn't a linear plot by any means, and it makes watching each episode with scrutiny important (think an easier Westworld, with ghosts). This is what I enjoyed the most, the figuring out of what the heck is going on and when! The stories are, of course, tragic, as this is a horror and not a Disney outing after all. That said, I often find horrors overdo this element, Hill House doesn't. It also helps that you have some excellent actors in the series, and damn, some are brilliant!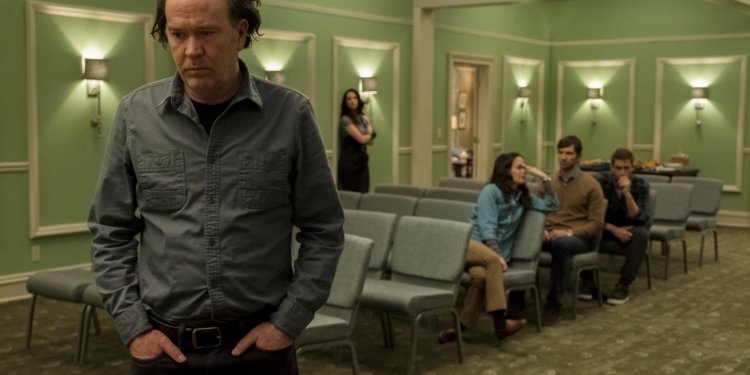 Hill House has a pretty decently sized cast – including Flanagan's Gerald's Game star Carla Gugino, joined by Timothy Hutton, Michiel Huisman, Victoria Pedretti, and more – and as hinted at above there is a good reason for this. I usually get VERY irritated when horrors put kids in the movies/series because you need special performances to make it work. Luckily we have an excellent cast here that completely convinces you, whether it be dealing with day to day life dramas, or those of a supernatural nature, you won't be saying 'Just kill them already' because you legitimately care about them. It's this attention to character arcs that I also loved about the series, and having ten hour-long episodes to develop these is the perfect canvas.
On the note of art, the visuals are also fantastic. The titular Hill House is brought to life with as much vigour as is possible when you are dealing with something as old and colour-muted as it is. Music is also fully used to scare the crap out of you, and let me tell you, there are a few moments that made me spill wine and one that actually had me shout out 'f**k' which has only happened once before (A Quiet Place). That said the first half of the season is far scarier than the second. In particular, episode 5. Phew.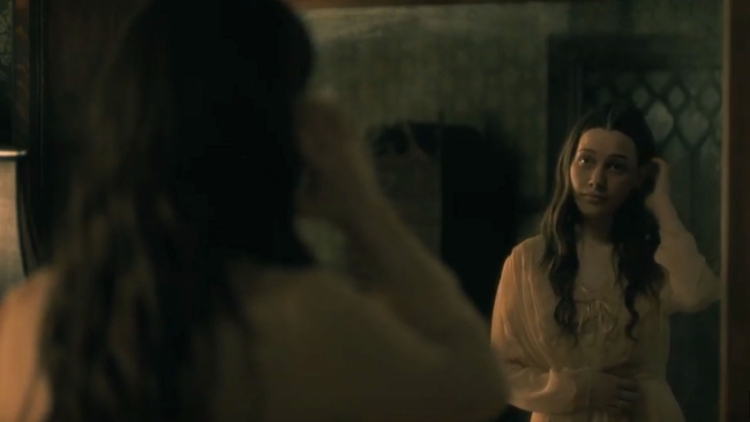 Lastly on the technical side is an episode I want to watch again (Hill House is worth watching again just to count the Easter eggs, of which there are plenty) – I am talking about episode 6. No worries, no spoilers incoming, but we need to chat about how it was made. One of the most logistically difficult but effective filmmaking techniques is the single take, long shot. Many directors have used this technique, to varying degrees of success, but most not to the extent that Flanagan does. I timed a 15-minute, single take scene that had multiple actors coming and going in a setting that could not have been easy to act and direct in. The entire episode is like this, stitching around 6 long scenes together that will absolutely exhaust you! Kudos to the team behind this.
I'm starting to sound like a shill, but not everything works though. There are quite a few issues where the characters look on at a horrifying scene as if it were another tweet from Donald Trump; expressing nothing more than bemusement and irritation. If a ghost pops up and gives the viewer a heart attack, I expect my character to at least share that. The last third also loses much of the momentum that the first two contained. While it certainly leads to a mostly satisfying conclusion, I would have liked maybe just another episode or two to explain a few things better (Flanagan admitted that they actually ran out of time/money and this is why it was left out).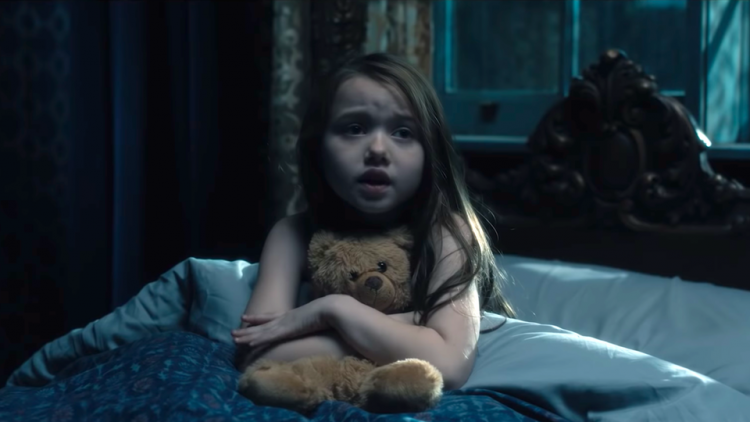 The Haunting of Hill House is now in my top 5 of horrors, sharing the space with greats like the Shining and A Quiet Place. Well-acted, scary as hell at times (really, screw you, Flanagan!) and boasting a story that is far better than expected, it's worth the watch even if horror isn't your favourite genre. I say this last part because like the book it is based loosely on, Hill House looks at trauma that goes unchecked and at what can happen when left to fester. You see the ramifications of this in every member of the family and watch as they blindly set in motion a domino effect that they could never predict and ultimately never escape. It's this combination of horror both supernatural and oh-so-human that makes this Netflix production such a shrieking success. the last ten minutes are a wash, but The Haunting of Hill House is one of my favourite horrors now.
For a more narrative-driven review watch my video below (no spoilers).
Last Updated: October 22, 2018
Haunting of Hill House

Now I've got all that off my chest I want to go back and have fun finding all the Easter Eggs! If you like horror, damn, even if you don't, go watch this. A warning though, once you start, you'll end up bingeing the whole damn thing.