Logitech is easily one of my favourite peripheral and accessories manufacturers, and that mostly comes down to the focus they put on design. While some products may miss the mark, Logitech's range – particularly those with the MX branding – are all beautiful, mostly sleek and minimalist.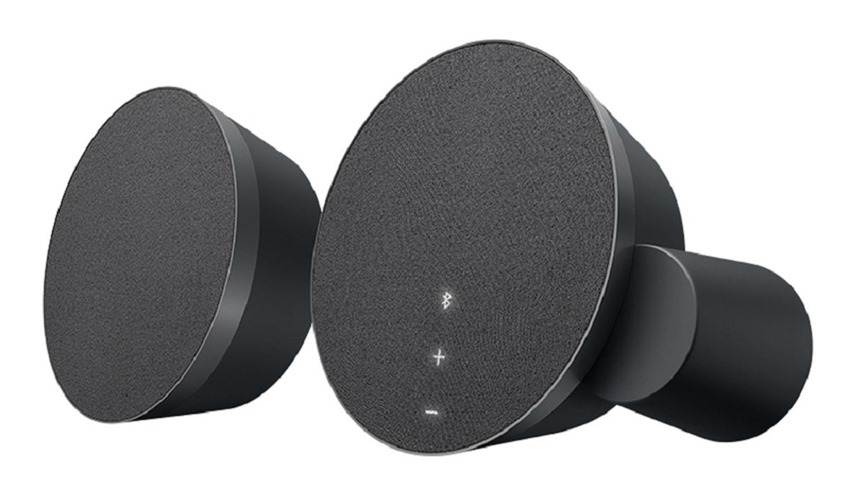 Those are perfect adjectives to describe Logitech's MX Sound speakers. They're a small pair of desktop speakers that eschew things like knobs and buttons, without sacrificing connectivity options. The MX sound is sleek and minimalist, producing a rich and balanced sound…as long as you're not expecting too much in the way of bass output.
It's a unique design that's genuinely difficult not to like, with each speaker sporting a circular shape covered in a grey mesh. Each circle is supported by another, smaller ring. At the back of said ring is a rear-facing tube that's meant to give it a little extra punch in the low frequency department, which is necessary because of its 2.0 configuration. Yes, there's no sub, but it's meant to be a minimalist set, sat on a desktop. Bass output isn't terrible, but it's not especially good. Thankfully the mid and higher frequencies make up for that, and it actually sounds good. There's a decent sound stage and good stereo separation, though it does very much depend on speaker placement. Even with the low rumble, it sounds good, with no noticeable distortion, even when driven hard. It makes it good for movies and general Internet video, as well as music. It'll do just fine for games too, especially if your alternative is laptop speakers.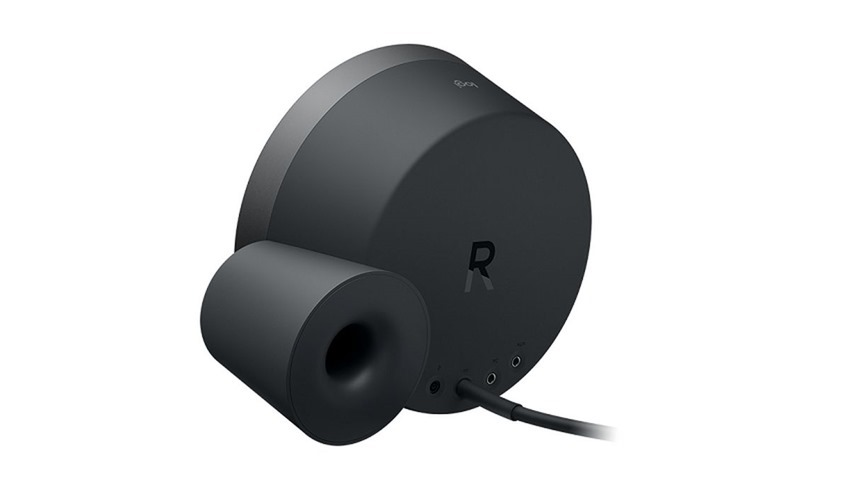 In fact, despite lacking in bass, I prefer them as desktop speakers to my own, more expensive Harmon Kardon Soundsticks. The design does mean that the satellites have a larger footprint than expected, so they take up a little more desk real estate. Set up is an absolute doddle, and the package doesn't even come with anything resembling a manual. Instead, there are just four images on the box that detail how to get things going. It really just comes down to plugging them in, to be honest.
The lack of visible buttons and knobs doesn't mean that there are no control options. Logitech has cleverly hidden the touch controls behind the fabric on the right speaker. As if by magic, they light up as you bring your hand close, giving you access to simple volume controls and a Bluetooth button. Thankfully, it doesn't really need more than that.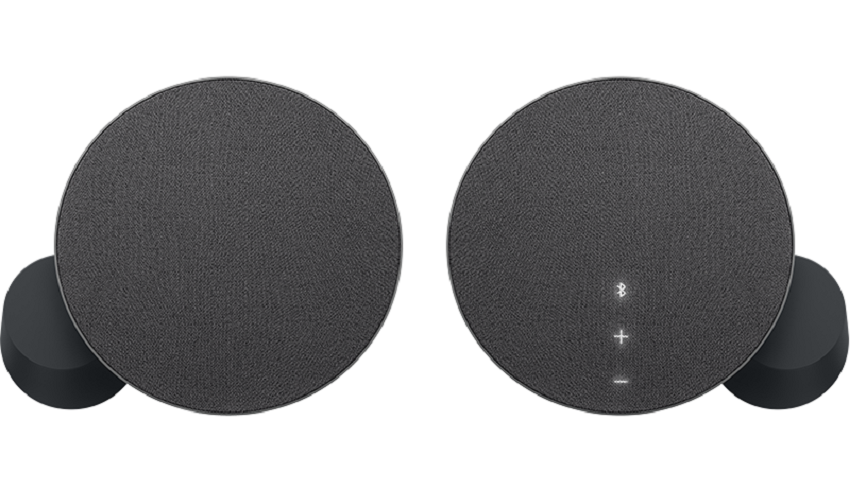 The MX Sound has two rear 3.5mm connectors, allowing for PC and auxiliary input. It also has Bluetooth 4.1, which together lets you connect to three devices simultaneously. To make that even cooler, you're able to switch between them on the fly. Pause the output on one device, and you can start playing from another, without having to fiddles with any setting. It seems like a pointless addition, but if you have multiple family members of a handful of devices, it's a feature that gets more use than you'd imagine. There's also a headphone output jack, which is a simple passthrough, so it cuts the signal to the speakers if you plug in your own headphones.
There is, however, a slight but noticeable bit of delay on the Bluetooth connection, which is par for the course for the technology. Unfortunately there's no way to adjust that delay to get synchronisation, so you may notice things not quite lining up if you're watching video from your phone with the audio output to the speakers.
Read our coaxial speaker cable guide here.
Last Updated: June 14, 2022