Aaron Sorkin has long since proven that he is a master of film-writing, having turned out some of the most incredible screenplays in recent memory. Molly's Game is no different, as his rambunctious and dialogue-heavy style is once again on full display, making even its poker-themed narative seem exciting. What makes Molly's Game so different from all of his other films is that this time Sorkin is not only responsible for writing the movie, but directing it as well. As a writer he has gotten the opportunity to also work with many of the greatest directors currently in the business and its seems like he was doing a lot more than just collaborating with these legends, but also learning from them as well because Molly's Game is every bit as accomplished in its direction as any of his other films.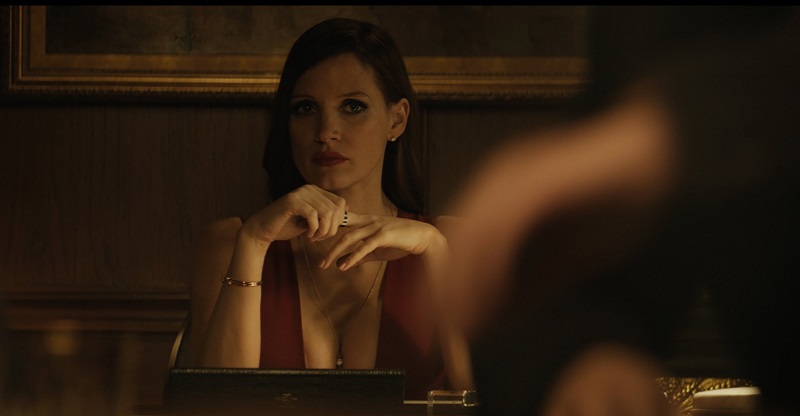 Based on a true story, the film follows the rise and fall of Molly Bloom (Jessica Chastain), a world-class skier on the verge of Olympic participation who through a bizarre accident is forced to retire and decides to pursue success elsewhere. After landing a couple of temp jobs, she accepts a personal assistant job for a Hollywood executive who introduces her to the world of high profile poker. It's from there that she realises the incredible earning potential in hosting big private poker tournaments for some of the world' most famous and richest people who want the thrill of gambling without needing to show their faces in public.
What begins as an easy way to make money, becomes an obsession for Bloom and gets her involved with the wrong type of people. This leaves Molly needing to fight many battles, both for money and her integrity as the government starts to swoop down on her illegal activities as she finds herself at the center of a criminal syndicate.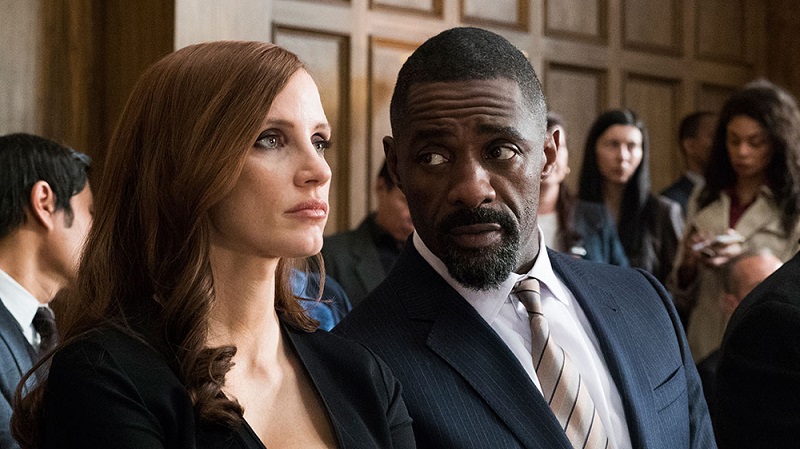 Outside of some of the scenes involving her pending lawsuit, the story is mostly told from Molly's perspective and takes you through her emotional journey, at times possibly exaggerating some of the character traits of others. However, it's not a story that tries to hide Molly's weaknesses, as they still come to the fore and it's easy to look at many of the events in the film and also see how they end up impacting the person she becomes a few years on.
As a movie, Molly's Game is meticulously well thought out. From its pulsating opening which sets the platform, all the way through to how it breaks down the many technicalities of poker and the US legal system in a simple and engaging manner, Molly's Game never lets up on interest and intrigue. It's clear that every detail happens for a reason and the film's utilisation of a time jump technique which navigates between the present and different periods of Molly's past allows you to get to know enough about her character without getting the full picture until its absolutely necessary. Coupled with some high-paced editing, a frantic score and quick camera-work, Molly's Game moves along like you're part of your own high-stakes poker tournament.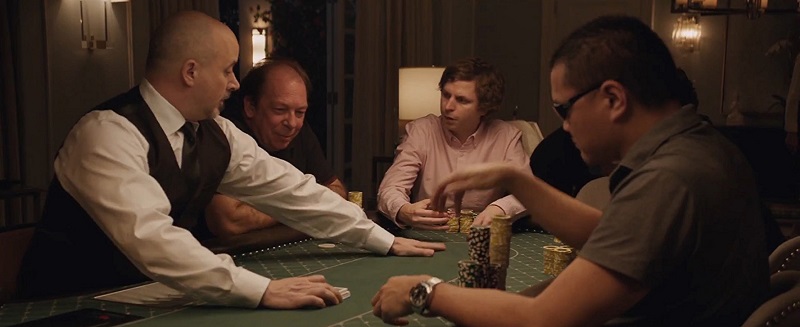 All of these things are characteristics of some of the directors on previous Sorkin films (like Danny Boyle, David Fincher and Rob Reiner) and while I wouldn't accuse Sorkin of copying any of them here, the influences that they have left on his style are unmistakable – and the film is all the better for it. However, despite the visual direction on display, the centre of Moly's Game is undoubtedly Sorkin's script, which once again showcases his witty dialogue and his clever methods of breaking down the different elements of a story into an exciting narrative.
No class act like Molly's Game would be convincing though if it didn't have the acting to pull it off, and Chastain is at the top of her game here as she explores her character through some intense emotion. She's ably backed up by the likes of Idris Elba, Kevin Costner, Jeremy Strong, Chris O'Dowd and an especially great turn from Michael Cera who all bring vitality to their characters. As the film aims to keep the identifies of some of these big poker players a secret, as they're not intended to be based on anyone specific, Sorkin rather just allows the actors to play to their strengths here rather than try and play a different person instead.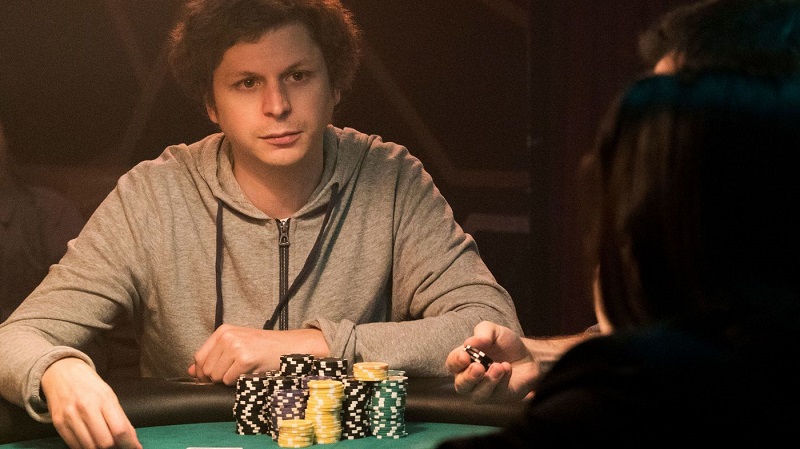 It's really hard to find fault in a film as complete as Molly's Game, though if one has to look for flaws, it is perhaps that some of the early childhood interactions and the impact that they leave on her psyche are perhaps downplayed until the very end. However, finding faults is something you have little time for as the movie is certainly fast-paced and throughout its 130-minute runtime, you will feel hard pressed to want for any distraction in this remarkable film.
It's a pity that films like Molly's Game are often reserved for home release in South Africa though and don't draw in big audiences in the cinema. It might not be your typical action flick, but there is more than enough excitement and tension on offer here to keep you entertained.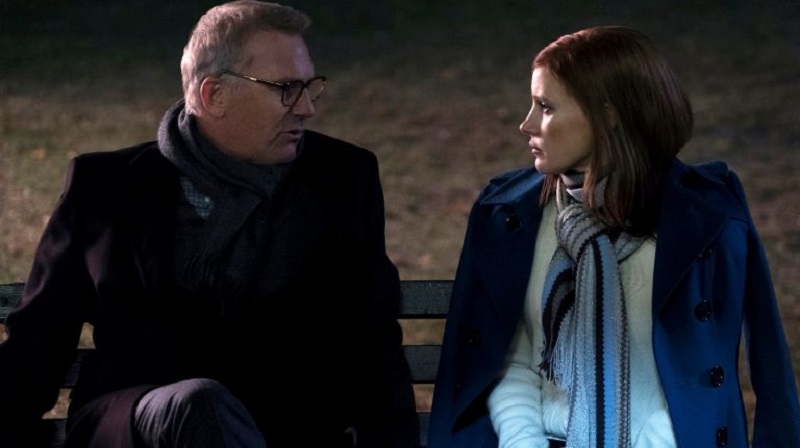 It's also a great opportunity to see a master like Sorkin show that he is just as capable behind the camera as he is behind the keyboard, leaving you with one of the year's most entertaining and well-articulated films. It's always dangerous calling any film a masterpiece, but with Molly's Game, the moniker certainly fits.
Last Updated: April 24, 2018