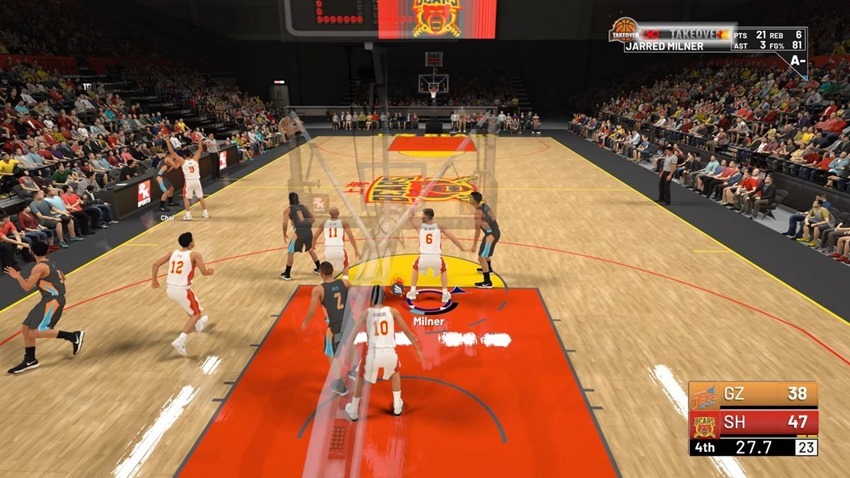 Hello, sports fans! Have you been wondering what's hotter than Darryn's latest cosplay outfit? Hotter than the potato in Harry Kane's mouth? Or perhaps you've been considering options over what has more features than Dennis Rodman has tattoos? More style than your favourite hipster joint? Sexier than your ankle bearing jeans? Well, the answer is one and the same, it's 2K's famed NBA series, which slams down another brilliant rendition with NBA 2K19.
In truth, despite NBA 2K18 being a solid release, there was a lot to dislike in the game. It had the usual bells but not all the whistles. The production was more polished than Shaq's head but there were issues that were a bit too "Shaq-Fu-esque". NBA 2K19 seeks to counter last year's effort with all-around improvements and does so with aplomb. Mostly.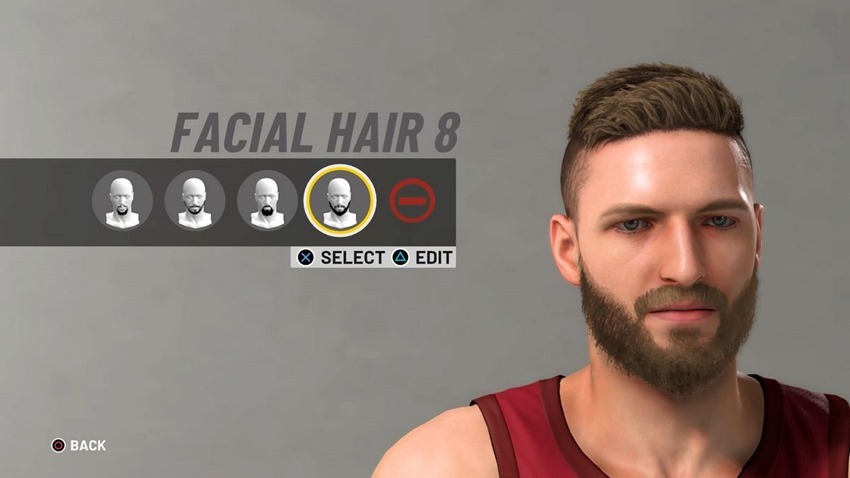 NBA 2K19 returns to form with its career mode after a somewhat "iffy" affair last time out. It's no longer the drama-filled Spike Lee type take on the Basketball world, but rather a more streamlined approach which feels, in many ways, a lot more authentic. This year's prelude has you playing as A.I. and has you going international for the first time ever. In the story, you play as an NBA draft hopeful who doesn't quite make it, and instead heads first to China, and then the G League before making his way into the big time.
For all purposes, the story in MyCareer is great with the trip to China (with full-on Chinese commentary which I assume is accurate) full of authenticity and adding a global flavour to the game for the first time. The matchups are great, and you really get to feel what your character is going through. The same can be said for the G League experience, which has you playing for a small-town team in Fort Wayne, experiencing the close community of the sport away from the limelight. There are some decision tree sections in the story, but no matter what plays out, eventually you get your shot in the NBA at the end of the prelude. As always there is some magnificent voice acting with cameos from Anthony Mackie, Haley Joel Osment and Ricky Whittle for starters.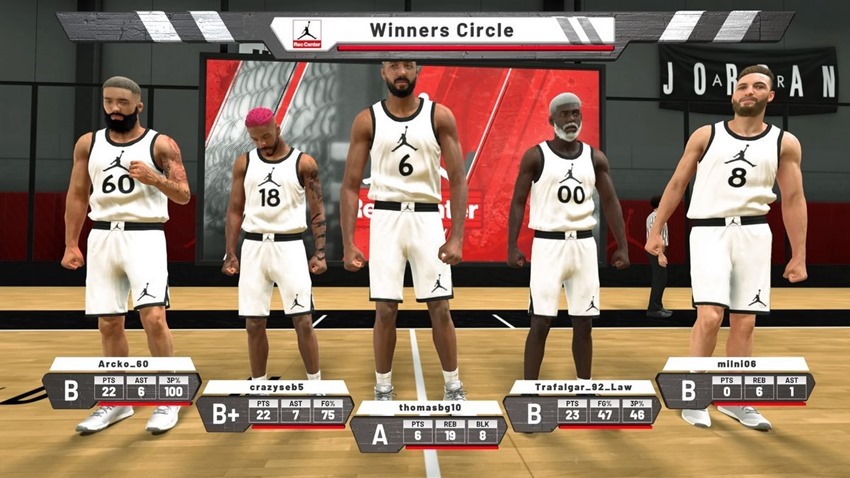 Players will know that the real MyCareer test starts after the Prelude and NBA 2K19 has many improvements on this element, as you pick your team and attempt to go from a rookie to a superstar. The Neighbourhood returns but has a far better aesthetic to it with the on-court action taking place in the middle, and the training centres and other events all around in a square. It's far less messy than last year. It can still be a little intimidating based on all the options, but after a few hours, you will get to know the grounds well enough to decide what you want to do.
MyCareer is all about earning VC and MyPlayer points to improve your player's abilities, earn new fans and become the legend that you dream of. While the microtransaction aspect is once again a little aggressive from 2K, it's better than it has been before. If you aren't going to spend real money (I refuse to do so) then you will need to be prepared to grind through. Thankfully just about every activity earns you VC, and believe me, there are more activities than sweaty armpits at your favourite Comic Con.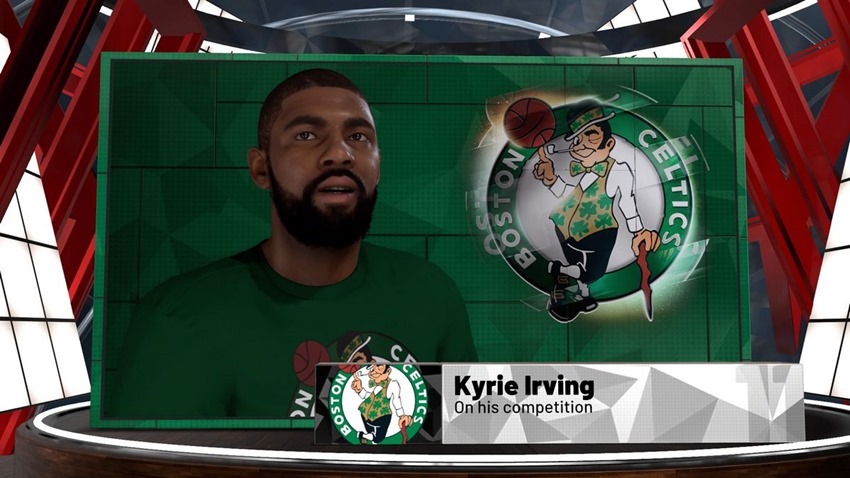 The Neighbourhood has some of the usual elements. Your home where you can play on your own basketball court with some of your star friends. You can train with your team and in the gym, both of which will improve your player too. You can go shopping at Foot Locker, Swags, Wheels and the NBA Store to kit out your character and/or home. Or you can go to the Ante-Up arena where you get a Daily Spin reward, can play NBA 2K on an "actual" arcade machine, try out the trivia competition and a whole lot more.
There's so much going on in The Neighbourhood this season that it's hard to know where to start. Daily Events include a target bonus, a game of Dodgeball, historic apparel and of course special events that you can play through with your character. Then there are the Cages which return for your dose of street basketball, this time with the inclusion of Trampoline Basketball. Trampoline Basketball is a fun addition, but in all honesty, it gets a bit boring quite quickly and doesn't quite feel as smooth as the rest of the game. You can team up with your own crew, play 3v3 in a number of matchups and of course bet some VC while you're at it. Between the Cages, the outdoor courts and the Ante-Up arena there's a lot of options.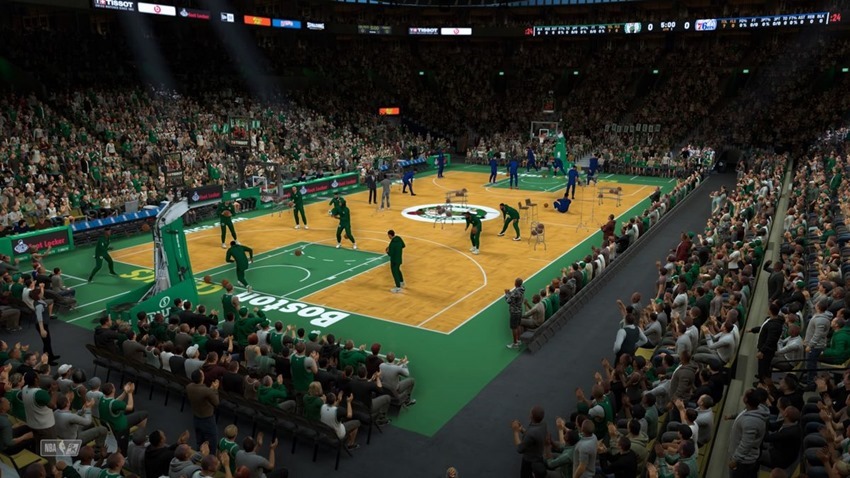 It doesn't end there either as you can take your player to the Pro-Am events and the Jordan Rec Centre. Both event types offering up great rewards for winning, even if the online competition can be incredibly tough when you are still starting out with your low-level character. Still, the time and effort are worth it with big rewards everywhere you look.
Lastly, of course, you can take your created player to your standard league matchups where you attempt to go from bench player to the sixth man, to starter and hopefully a star player. The story continues while you play through these games with interviews and information on several characters and stars that you meet along the way. It's truly an impressive, all-inclusive career mode. More so than ever.
Outside of MyCareer NBA doesn't let up. MyTeam returns better than ever as you attempt to create your dream team of players with 2K's version of the card-based fantasy team mode. Collecting MyTeam points is still difficult, but there are enough challenges, online and offline matches and tournaments to keep you busy to build your team (again without spending real money). MyTeam's biggest new inclusion is a Triple Threat match where you take three of your players against three players from another team in a set of challenging matches where you can earn some great VC and MyTeam points. With daily, weekly and monthly challenges, it's a mode that will continue to impress throughout the season.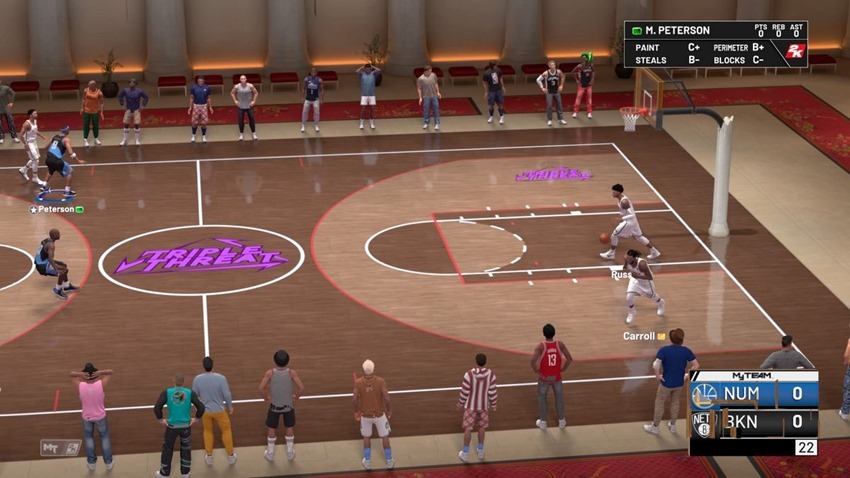 MyGM returns with a second year of a story mode option. It's not quite like the production of MyCareer, but it is engaging nonetheless. After last year's exploits as a top side coach winning the title, your character decides to take on a new expansion team. This means picking a staff, a city to play in, picking from the draft and building a team that can challenge for the NBA title once again. The story is completely text-based but that doesn't matter at all as the gameplay and challenge of being the complete GM makes it a worthwhile experience.
The standard MyGM mode returns too where you can pick a team and play through successive seasons in the NBA, while Blacktop returns for its all-action approach on the streets. There's the Play Now exhibition option, and the Live NBA games that will begin when the season starts – allowing players to play the matches as they happen in the real world, and of course various moments and challenges from these too.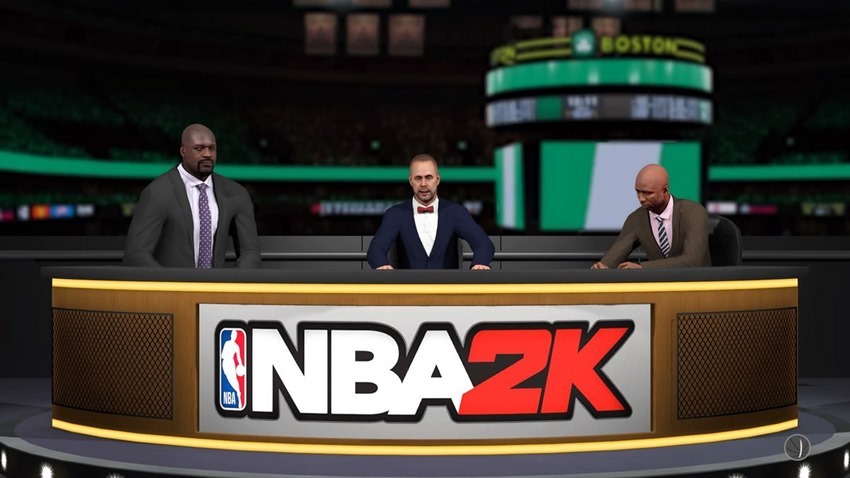 It's hard to argue that this is the most complete NBA package to date with more options than ever before, but it's truly on the court (and off it) where the game shines brightest. The production value is off the charts, an improvement on everything before which was already incredibly high. The pre-game show with Shaq and co is full of great humour and insight, the commentators are on a different level and together with the crowd atmosphere and the recreation of the stadiums, it's the most realistic sports game of the year, once again. Player and coach interviews fill the quarter and half-time breaks, while highlight packages are worth watching repeatedly. The NBA 2K show enters its fifth season and Rachel Demita returns with various guests to give you a view on the world inside the NBA. There have been two episodes so far, and both are excellent and worth watching for all NBA fans.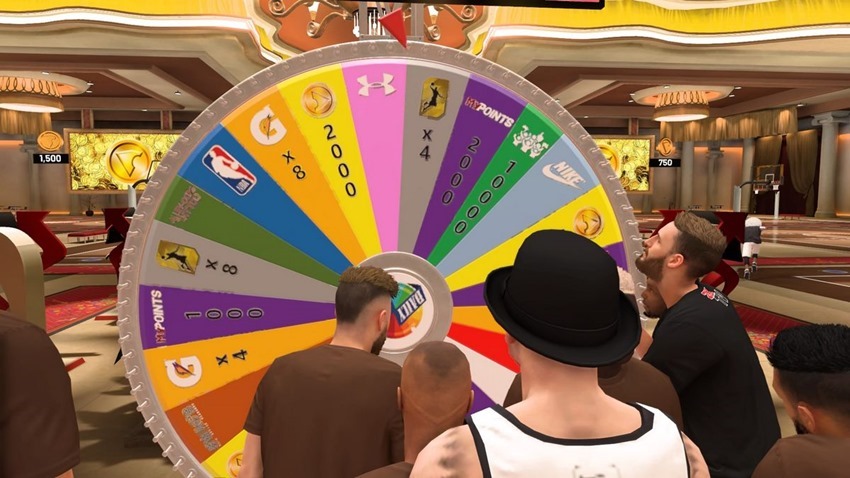 The gameplay is as tight as ever before. Defending was a pain in NBA 2K18 but it's far more accurate and rewarding this time around with player movements feeling a lot more reactive to what you want to do. Offensive feels a lot more fluid than last year too and the animations have improved to a level beyond magnificent. NBA 2K19 is near perfect on the floor with a host of new customisation options from where you want the shot meter (if at all) to adapting the rules to how you want to play. It's the best it's ever been for newcomers and veterans alike.
Last Updated: September 17, 2018
NBA 2K19

NBA 2K19 is another impressive outing from Visual Concepts and 2K with just about everything you can think of included. It's a real shame that there is still a heavy reliance on purchasing VC in the modes that matter, but it's plausible to play without giving in to the temptation. Aside from the microtransactions and occasionally tedious load times NBA 2K19 has all the modes, polish, challenges and value you've come to expect from the franchise. It's the annual release that truly lasts a year and if you're a fan, there should be no doubt as to whether or not you should get this year's game.

NBA 2K19 was reviewed on PlayStation 4