2008 seems an awfully long time ago, doesn't it? I remember something about that time well. I had sworn off JRPG games after having my fill of them. I'd grown tired of their general, overused fantasy settings, their tired protagonist and the perpetually recycled plots. The last thing I wanted to play was another game about a teenage boy with spiky hair saving the world. There was something about The World Ends with You that intrigued though, and I bought it, expecting to hate it. Instead, it became one of my very favourite Nintendo DS games, and one of the reasons I ended up with scratches etched deep into the system's touchscreen.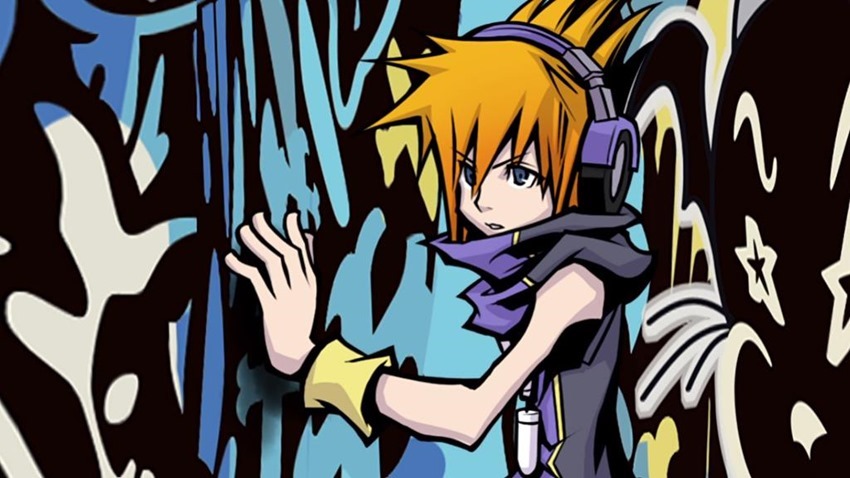 Back then, it was strikingly and refreshingly different. Instead of a fantasy setting, the game took place in a stylised version of Tokyo's Shibuya ward. It had a focus on music, culture, fashion and brands. Sure, it still had an anti-social spiky-haired emo boy who learns lessons about the meaning of friendship and working with others, but it also featured a combat system that used swipes, taps and circles – and both DS screens – in an engaging way. A decade later and it's now coming to Nintendo's Switch. As with the mobile version of the game that was released a few years ago, it's had to dispense with the dual-screen shenanigans that made the original so appealing. Somehow though, it's still a delight to play – but still far from my favourite way to play the game.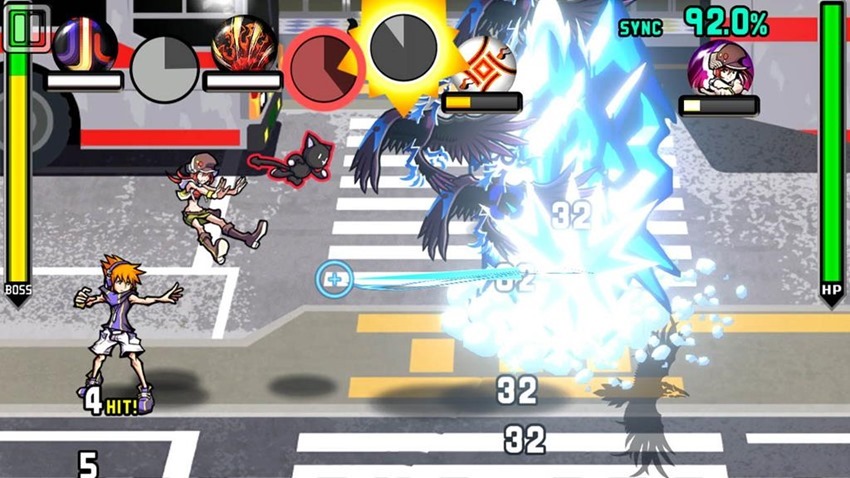 For those who haven't played it, the game centres on surly loner teenage boy Neku, who wakes up and finds himself an unwilling participant in a game. He, and others like him, have to complete objectives in the world lest they become erased. The game is controlled by puppet master called the Reapers, and he – paired with Shiki, another player in the Reaper's game – must battle ghostly entities called "noise," while completing timed objectives. Yes, it still sticks to a few JRPG tropes and clichés, but they're looked at through a modern lens. It's also a little text heavy in its story-telling, but there's decent payoff. It features a unique, grungy, graffiti art style, and that's been giving a swish and clean high-resolution upgrade over the DS version.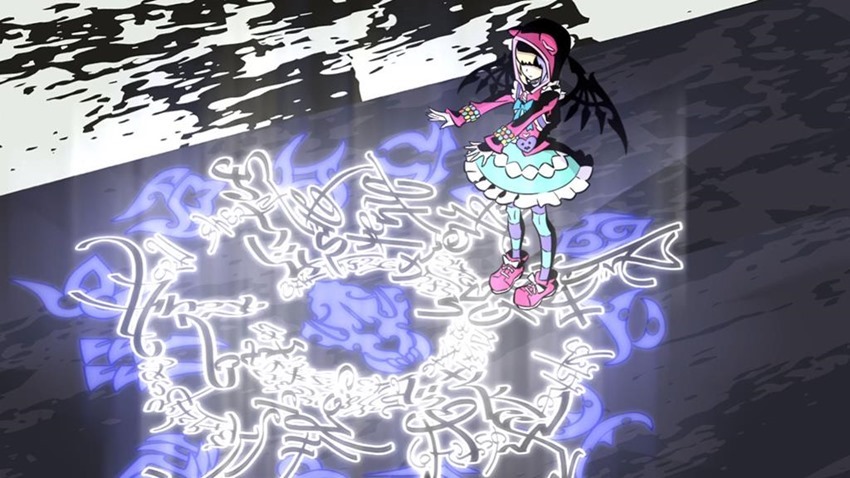 The best thing about the World Ends with You though has always been its combat system. Moves and abilities are enabled through pins that you collect in the game. Upgradeable, each pin grants physical abilities that allow for different physical or magical attacks. Some might allow Neku to set The Noise alight, while others allow him to telekinetically use cars, bikes and other objects a weapons. What made it so intriguing on the DS though was that the bottom screen, with its touch screen, was used to control Neku – while the top screen controlled his partner character. You'd have to tap, swipe and draw on the touchscreen, while pressing the d-pad to control the attacks doled out by the support character on the top screen. It was a beautiful, confusing, chaotic mess.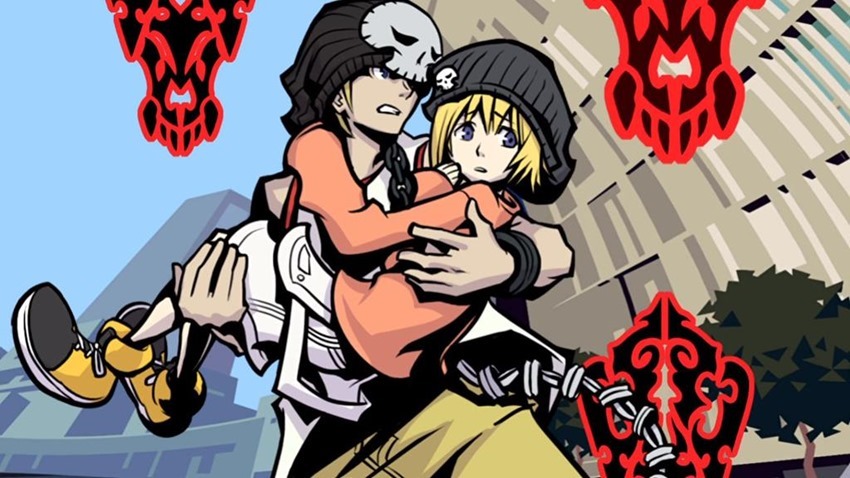 The mobile version, and this new Switch version ditch that, keeping the action confined to a single screen. In handheld mode, everything is controlled via the touchscreen, so you'll still tap, drag, swipe and draw all over to enact a flurry of attacks. While you don't have direct control of your partner, you can combo them in with a timeous tap. It removes a bit of the flashy flow of the combat, but getting your synchronisation rate and unleashing a screen-clearing attack is still oddly satisfying.
I'm not quite as enamoured with the control in docked or tabletop mode though. When the Switch is hooked up to a TV or sitting on a table, you'll use a single Joy-Con as a motion-controlled air-mouse pointer. It's not especially accurate, and it makes the tapping, slashing and swiping unwieldy. Locomotion is actually a little easier though. Instead of tapping, holding and dragging to move your character around as you would with the touch-screen, you'll move by holding in the bumped and moving the controller It does, however, enable a feature that's unique to Final Remix, and that's co-op play. A friend can grab a second Joy-Con and join in the combat by playing as your support character. Because the control scheme itself isn't any fun, the co-op isn't much fun either.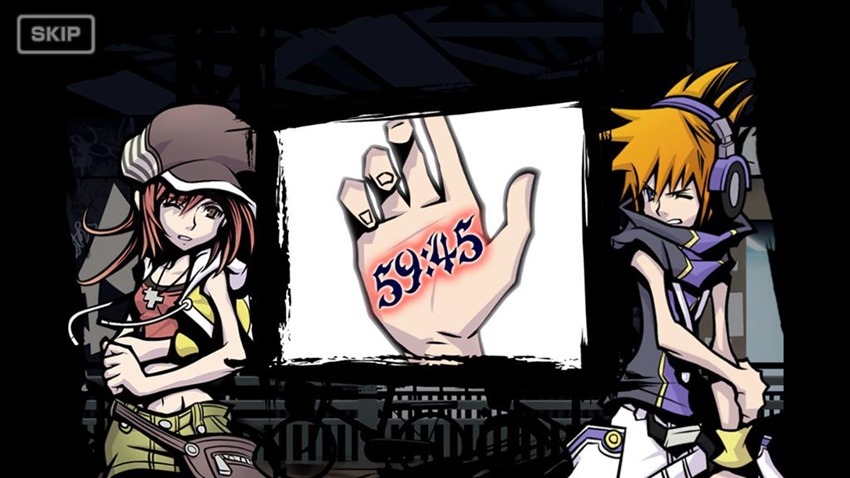 This final Remix does add a little more for returning players though. There's short new chapter featuring a character originally injected into the mobile game, that answers a few more questions about the Reapers and their game. There are also a few new ability pins and clothing, along with a remixed soundtrack (with the option to stick to the original).
The World Ends with You is a little less fresh and exciting than it was a decade ago. But, despite a few shortcomings and the loss of dual-screen play, it's still an incredible game and worthwhile for those who've yet to play it. There's not quite enough that's new here for returning fans though.
Last Updated: October 10, 2018
The World Ends With You: Final Remix

The World Ends with You is a little less fresh and exciting than it was a decade ago. But, despite a few shortcomings and the loss of dual-screen play, it's still an incredible game and worthwhile for those who've yet to play it. There's not quite enough that's new here for returning fans though.

The World Ends With You: Final Remix was reviewed on Nintendo Switch