I've never really understood the appeal of Smartwatches and fitness trackers, probably because I think I'm smart enough, and fitness is a swear word where I come from. The last smartwatch I tried didn't do a great job of convincing me. While it was indeed a capable mini Android phone stuffed into the body of a watch, its battery life was miserable, and you had to switch it on to see the time. Worst of all, it was good tech hampered by poor software. It nearly turned me off the idea of smartwatches completely.
I was not enamoured with the thought of using another one, but the folks from Gearbest sent along a Xiaomi Amazfit Pace. As with most things made by Xioami, it nails the balance between price and performance. And it does that while looking pretty slick, to boot. It has a 3.4cm circular, dark ceramic bezel that is frankly beautiful, allowing it find a good harmony between sporty and classy. It comes with a silicone strap that I found both durable and comfortable, though you could switch it out with other standard 22mm straps if you prefer. It's reasonably thick, but it manages to hide its heft thanks to its tapered edges. When you're wearing it, it doesn't look like you've attached a tank to your arm. It doesn't feel heavy either, weighing just 54.5g.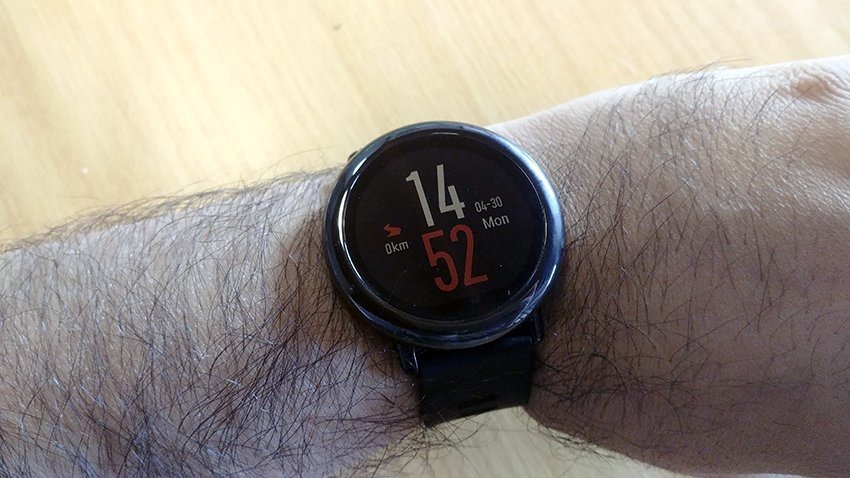 The screen itself is powered by what I'll call black magic. Xiaomi calls it a "transflective display" instead. It's always on, running in a lower resolution, low-power mode that allows you to see the watch face clearly when you're out in the sun. If you're indoors or it's dark, you'll need to switch the backlight on, and there are three ways to do that. You could set it to automatically switch on when you raise your wrist, double tap the screen, or press the tiny little button (which is the only other physical feature you'll find on the watch). Under sunlight, it's perfectly crisp and clear. When the backlight is on, you get a 320 x 300 display. It could do with being a little brighter, but it works fine. There are many included digital watch faces, and you can add your own.
What makes it especially impressive is that there's very little that competes in its price segment. You could spend a little less, and miss out on features like a GPS and a heart rate monitor.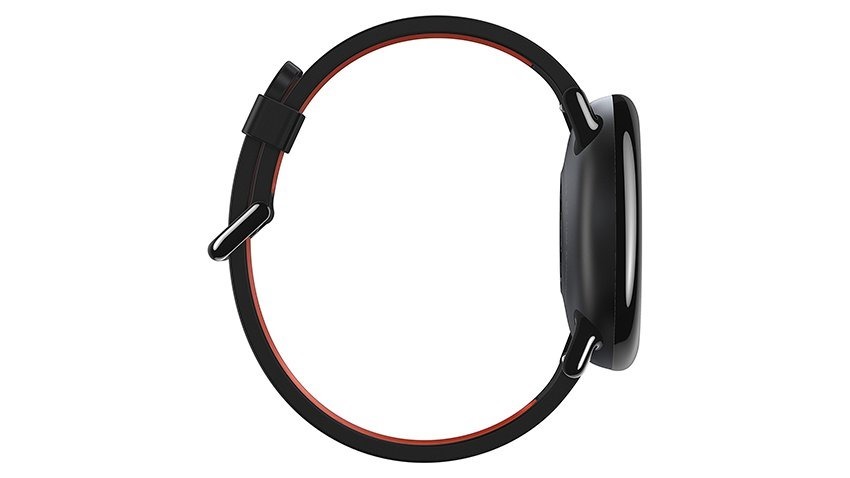 Unlike some other cheaper smartwatches and fitness trackers, the Amazfit Pace doesn't run on Android, nor does it allow for the installation of extra apps. It has a suite of built-in apps and widgets that enable it to do all of the things you'd need from a smart device. You can get notifications of calls and messages, track your steps, check your heart rate and monitor your sleep. It interfaces nicely with Accuweather as well, once you've connected to Wi-Fi or synchronised the device with the Amazfit app (which is available for both Android and iOS). You can also use the PACE as a remote control for the music playing on your phone, which I handily used to skip tracks from within Google Play Music and Spotify. While it doesn't directly interface with Strava, it can easily be set up to send its data there.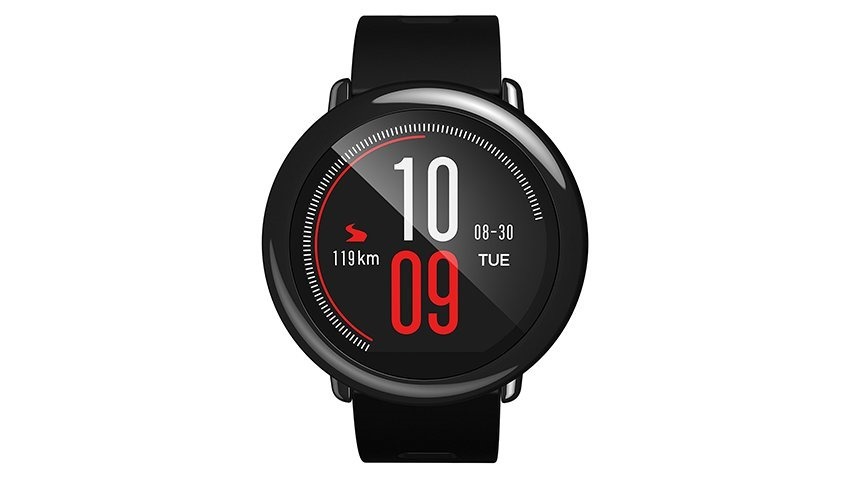 Because it's a sealed unit with just that one button, the PACE has an IP67 protection rating, which means you can shower with the thing on. It doesn't handle being fully submerged in water, so it's not good for swimming use, but there are newer and more expensive models for that. The point is that you won't need to take the thing off when you shower every day. In fact, you won't really be taking it off all that much at all. According to Xiaomi you can get up to five days of use without having to charge the thing. In my own testing, I easily managed 4 and a half days. That's with sleep monitoring on, daily heart rate checks and one GPS-tracked jog in that time. If you switch off the extras and use it just as a watch, you can expect nearly 11 days of use.
Of course, there's no point in any of this if any of its measurements are inaccurate. I tested the watch's heart rate monitor in conjunction with a medical blood pressure and heart rate monitor I have because I'm an unhealthy bastard, and the two provided similar measurements. I tested the distance calculator against my phone's GPS, and once again, found little worthwhile variation. It has both GPS and GLONASS, so that's to be expected. I can't say I found the sleep tracker to be exceptionally accurate though. There are some nights where the watch said I was asleep, when I hadn't even gone to bed yet, and others where I'd gotten up in the middle of the night – but those breaks in sleep weren't registered. Because I'm a predominantly sedentary fellow, the watch kept telling me to get up and move (which very nearly saw me move it to the bin), but those who're more active will appreciate its features. Its run tracking is fully-featured, capturing time, pace, heart rate, calories, speed, cadence, maximum/average moving pace, max/average moving speed, max/average cadence, altitude, elevation gain, elevation loss and min/max altitude.
At its price (currently around R1700 from Gearbest, which is less than half its local selling price), few fitness trackers compete with it for form or function. If you're looking for a fitness tracker without breaking the bank, the Amazfit Pace is ideal.
Last Updated: April 30, 2018
Xiaomi Amazfit Pace

If you're looking for a fitness tracker without breaking the bank, the Amazfit Pace is ideal. It has everything you'd need from a fitness-focused smartwatch - including a GPS, heart rate monitor and fantastic battery life.