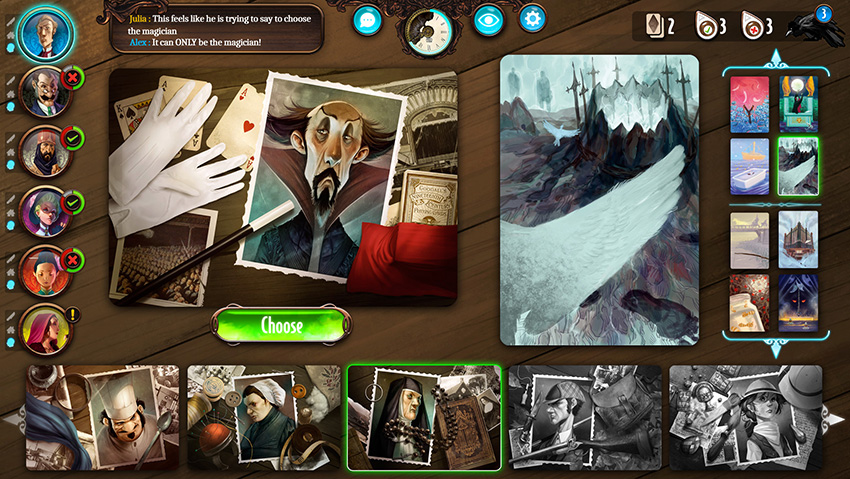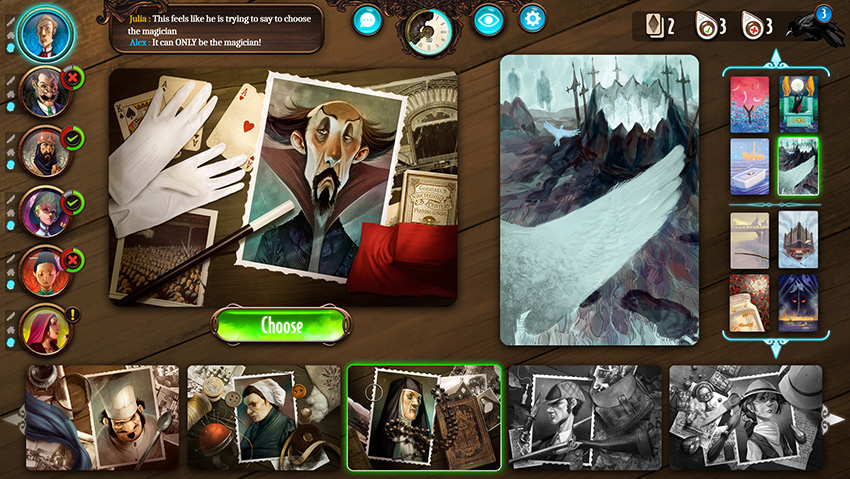 Asmodée, the publisher behind Ca$h 'n Gun$ and Hanabi, have brought out a new digital version of one of their games: Mysterium. A cooperative deduction game set in the 1920s, Mysterium is a beautifully designed game with an otherworldly concept. A ghost is trying to guide a group of psychics in uncovering a murderer, as well as the weapon and location of the murder while only using visual clues. You can choose to play as the ghost and give your fellow gamers clues, or play as one of the psychics trying to figure out the abstract "Vision Cards".
Although I liked Mysterium well enough, I've personally never been a big fan of board games ported to a mobile version. There is something about sitting with a tablet on your own playing against AI opponents that goes against the major appeal of tabletop games. Especially considering Mysterium's play style, which is more intimate, so it definitely works better with friends. Deduction games work really well when you know the people that you're playing with.
Luckily, this adaptation of Myserium by Asmodée Digital also comes with cross-platform multiplayer support, so AI isn't your only option. It's not exactly the same as sitting at a table with a group of people, but it's better than nothing.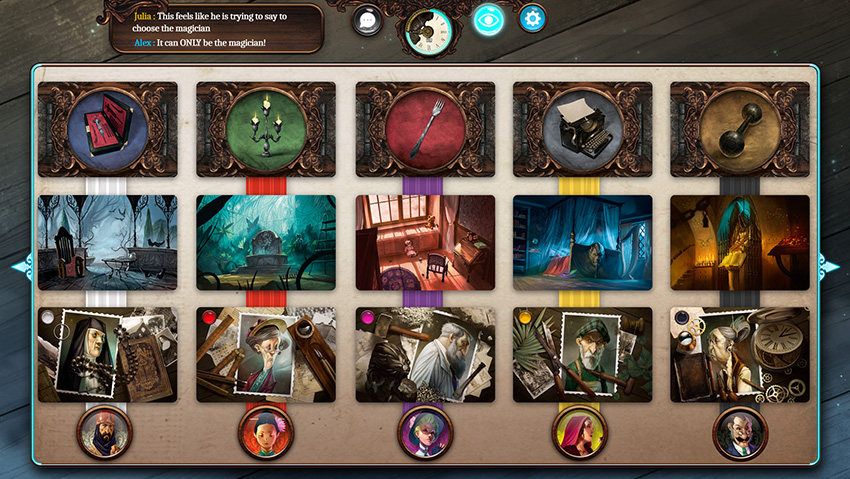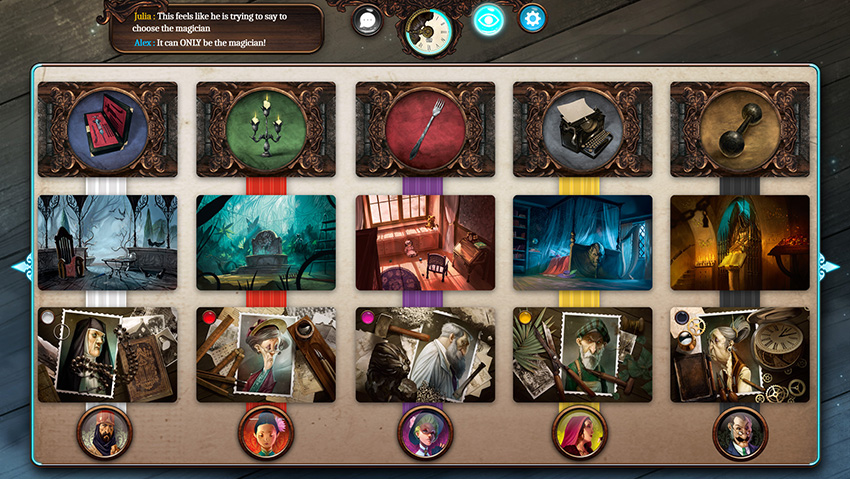 Other features of this adaptation include:
A game variant with or without clairvoyancy
Additional cases and dream cards from expansions in the in-game shop
A story mode to discover the background of each psychic
Solo play with AI partners
Multiplayer support up to 7 players using online (cross-platform: tablet / mobile / computer)
Worldwide Leaderboards
Languages available: English, French, Italian, German, Spanish
One thing that's pretty decent about a digital version of Mysterium? The price tag. I'll admit that tabletop gaming is a ridiculously expensive hobby to maintain, so a $6.99/R109 price tag is worth it if you just want to test the game out, or have a portable version of one of your favourites.
Mysterium is available now on iTunes, Google Play and Steam.
Last Updated: January 13, 2017