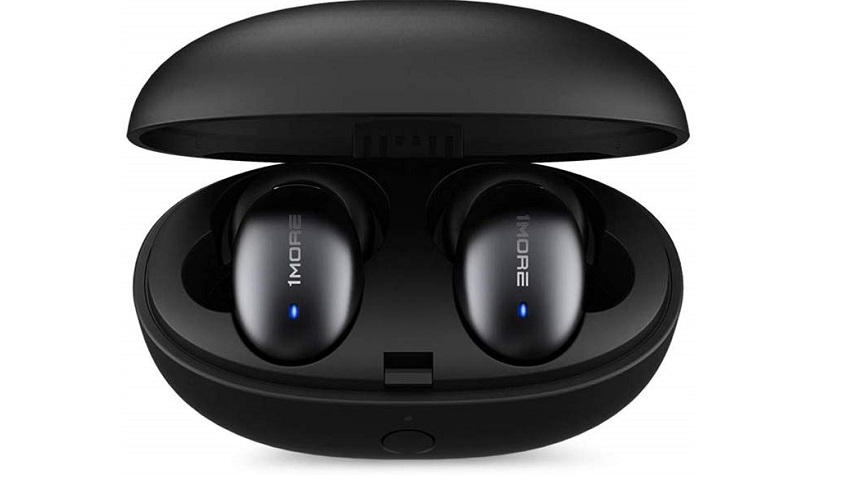 Over the years, True Wireless Stereo – or TWS – earbuds have had an explosion in both popularity and ubiquity. They're available in all sorts of shapes, sizes and colours that can suit just about every budget. Of course, Apple's Airpod Pros and Samsung's Galaxy Buds boast the sort of features that you'd associate with high prices while few other TWS buds are genuinely any good.
1MORE has made a name for themselves by delivering high-end audiophile grade gear at a palatable price, and they've done just that with their Stylish True Wireless buds. They may not lead the pack with features, but they're one of the best-sounding TWS sets I've used. Over the past few weeks I've used the 1MORE Stylish True Wireless extensively, and I'm impressed. While they're not tuned or even aimed at audiophiles who favour reproduction, they sound great, with an emphasised low end that'll get your blood pumping on a run or at gym, which perfectly matches my own use case.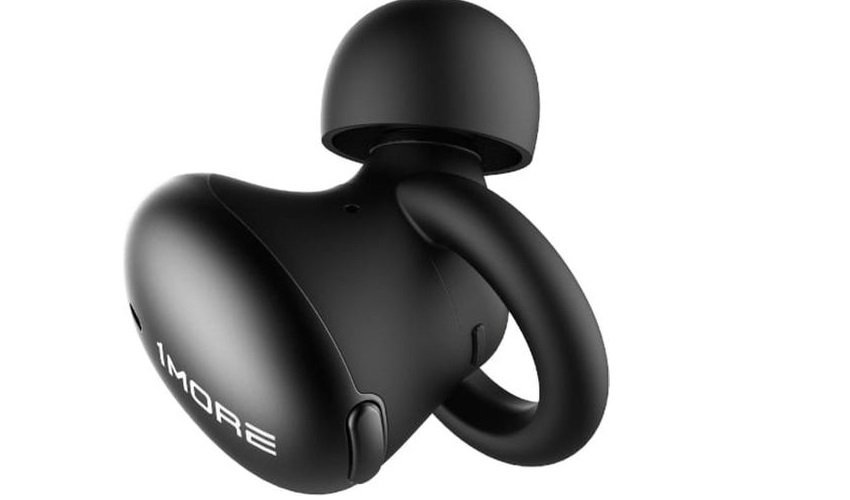 As with many of the better sets, they come in their own lightweight hinged case. A small matte-black plastic pellet houses the individual buds. While small, it's a little bulkier of a case than many sets, with its only real features being the button that opens the case and the USB port used for charging. Unfortunately, it's a micro USB port and not the nimbler USB C-type, but that's a minor nitpick. There's a single red light on the front that shows that it's charging, with the case itself having a 410mAh battery that'll charge the earpieces that each have a 55mAh battery.
At 50% volume, 1MORE says you'll get around 6.5 hours of use from a charge, but I found from my own usage that battery life was closer to 6 hours. You'll get very nearly 4 charges from the case, netting you around 24 hours of use from a single top-up. It takes about an hour to charge the case to full, with the earpieces taking about as long as that to charge from the case itself. Pretty standard stuff. Unfortunately there's no wireless charging, but that is once again a minor quibble, especially given the fast charging that'll give you a few hours of use from just 15 minutes.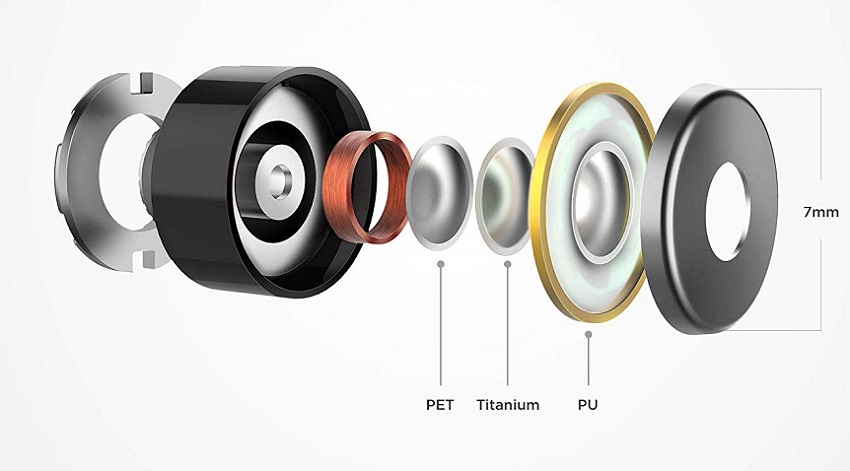 The earpieces themselves are pebble-shaped, and like the case, mostly devoid of features. They each have a multifunction button at the top of them that is used for pairing, accessing "smart" features like Siri or Google assistant, for playing and skipping tracks, and – since a firmware update earlier this month – for volume control. They enter the ear canal at an oblique 45 degree angle which helps them sit naturally, while the included, optional O-hooks make sure they stay put, no matter how rigorous your activity. The set comes with additional O-rings and tips of other sizes, so you're almost guaranteed to find a secure, comfortable fit.
As with most of these sorts of sets, it pairs easily enough using the standard "Master" and "slave" method. The same firmware update that enabled discrete volume controls also added True Wireless Stereo Plus, which allows each bud to pair independently but simultaneously, which increases their efficiency and reduces latency. Unfortunately, that's a feature that's only supported by phones sporting Qualcomm's Snapdragon 845 chipset and higher, and only on Android 10, so it's not something I've been able to test. They support Bluetooth 5, with support for the standard SBC codec along with aptX and AAC, giving you more bandwidth and better audio on both Android and iOS. In my own usage, I've found aptX to work well, though in some situations – like the gym on an especially busy day – I've had to switch to SBC just to keep the connection constant.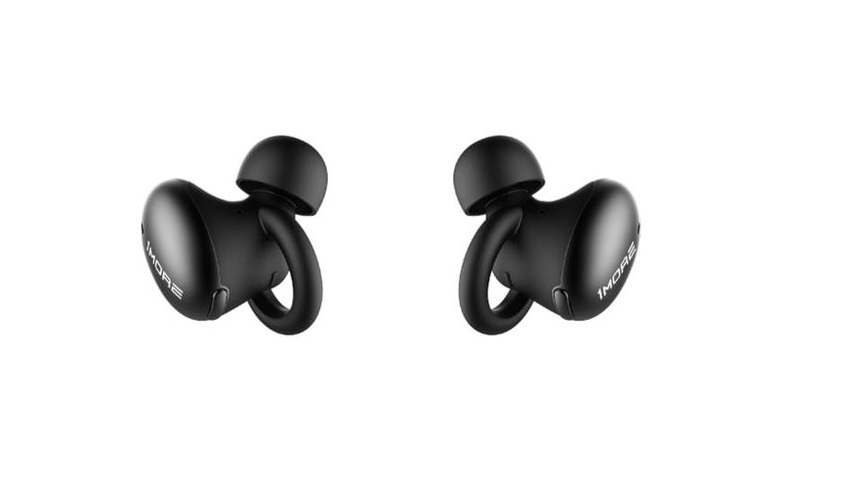 They also feature a microphone that 1MORE says has environmental noise cancelling. In my own use, I've found them to work just fine for phone calls, but with that usual bit of hollow echo that's prevalent in just about all earpieces of this ilk. They've become a constant companion for my outdoor runs and my visits to the gym, putting up with my running and the fountains of sweat that have resulted. While they don't specifically have an IP rating for their ability to keep water out of them, they're water resistant enough that I've not had any issue with them – and I've gotten them drenched.
Importantly, they sound really really good. Each earpiece features a titanium composite 7mm dynamic driver. They're tuned – quite noticeably – for bass output. The low end is prominent and louder than the midrange, but it's not too distracting. Stereo imaging is superlative too. the nature of anything that goes in your ear canal is that it sounds like the music is coming from the centre of your head, but while there's a bit of a loss of reproduction clarity and detail as a result, these aren't the sort of things you'd use for critical listening – so I won't go into detail about what I listened to and how it reproduced it all. With their punchy bass and crisp audio, they're decidedly fun and exactly the sort of thing I'd want in a workout pair. I've mostly used it for podcasts and audiobooks, but also for pulsating beats when I need a little more spring in my step. They sound great, they get loud, and they get a secure seal letting you drown out the sound of other people working out.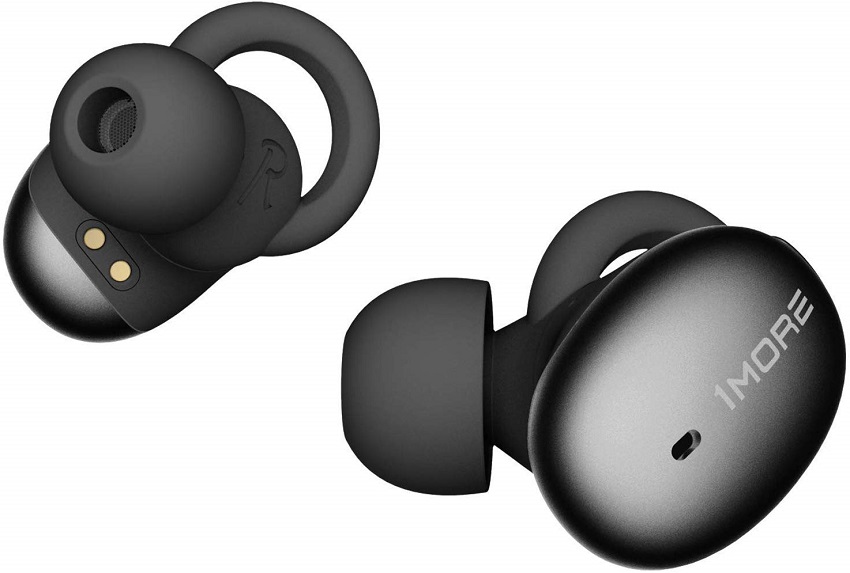 I have an entire range of high-end headsets to review that are good for critical listening, but curiously, this is the one that'll make me saddest when they go back, and that's really because they're well designed, sound great and have been a constant companion on my workouts.
There's not too much that differentiates them from the growing pack. The O-rings are a welcome addition that ensures they never fall out, and thanks to aptX and AAC (unusual in a set of their piece) support and a fantastic, fun sound, they're good value proposition for somebody who wants something that sounds far, far better than the run-of-the-mill TWS buds, they're pretty close to perfect.
They have a local RRP of R1,899, but can be had for cheaper. They're worth it.
Last Updated: March 9, 2020
1MORE Stylish True Wireless

They may still have a micro USB port, lack wireless charging and have few defining features – but the 1MORE Stylish True Wireless are one of the best sounding TWS sets I've used. With aptX and AAC support, a clever rubber O-ring design that ensures they stay put and a fun, punchy sound, they're an incredible workout and running companion.