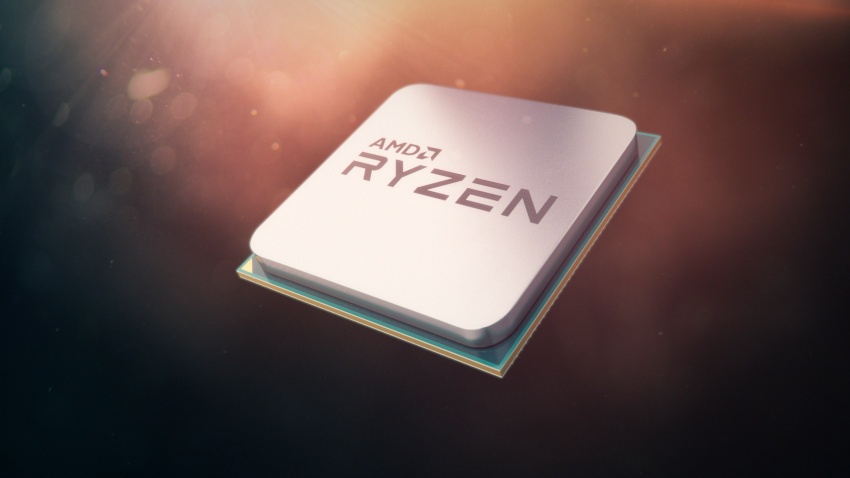 In Norse mythology, Valhalla was a hall located in Asgard where you'd spend the rest of your days alongside the rest of the Aesir gods in service of Odin, awaiting Ragnarok when the time would come to protect Asgard. Decorated warriors who died in glorious combat roamed the halls, and the souls of these warriors were led to Valhalla by the Valkyries. I don't know what that's got to do with AMD's next generation of Ryzen processors, but Valhalla is the platform's new codename.
Discovered by redditor /u/spikepwnz when examining a new UEFI version for Biostar's X470GT8 motherboard, the codename appears on the Common Options section for the processor settings as "Valhalla Common Options". Normally this is just "Zen Common Options" because that's the name of the architecture, so Valhalla could refer to both the architecture's codename as well as a new codename for the full platform. This entry starts at 0x1A2F7.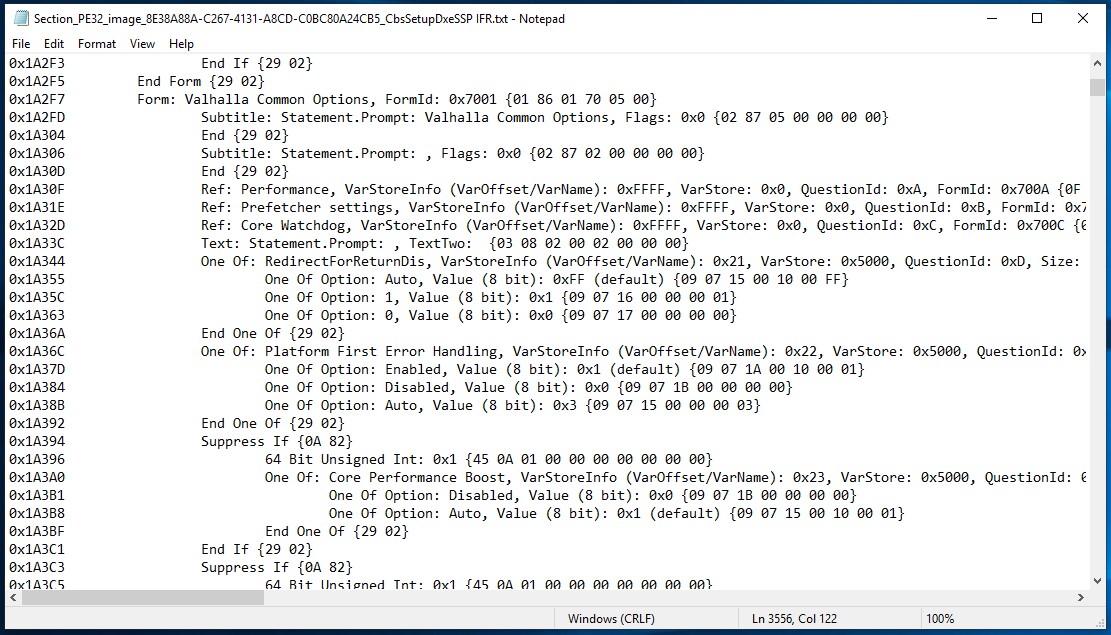 The rest of the CBS setup menu for the platform can be viewed here in this Paste, and there are several Valhalla references in there. Scrolling down to the options that control core counts reveal that the menu options allow for disabling all but two cores, but the language has changed from "CCX" or "Core Complex" to "CCD", which refers to AMD's compute core die design where you have one die controlling all the chip's I/O and connectivity, and the other dies are the actual cores. This entry starts at 0X1b171.
While there are options to control up to eight CCDs in the BIOS menu, that's probably code copied from AMD's Rome platform which has up to eight CCDs. Just below the first entry where you can control disabling up to six CCDs, there's a second set of entries with controls for up to four CCDs. These settings will be applicable to AMD's Threadripper platform that will also eventually run Zen 2/Valhalla chips, with a massive I/O die and up to four chiplets.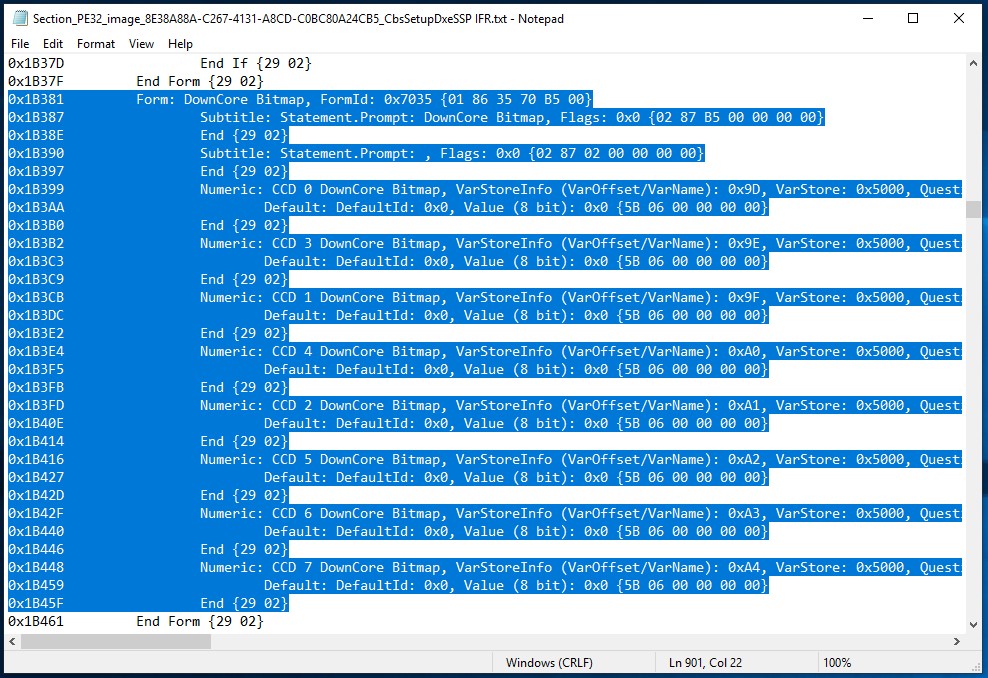 In one of the much longer menus relating to managing CCDs, AMD also disables CCDs in a particular manner. They are arranged in order starting with CCD 0; 3; 1; 4; 2; 5; 6; and 7. We don't yet know how AMD numbers CCDs in Rome, but this may help identify how AMD prioritises the chiplets

Along with the new options and setup for these UEFI images, there's also a new AGESA version for AMD's chip family running on Socket AM4, called AGESA 0070. The previous AGESA version was 1.0.0.6a, so this signifies another big change to how the platform will work when running a Ryzen 3000 series processor, because the memory controllers are separated from the processor's cores for the first time in over a decade. There needs to be a new way of talking to RAM that still maintains backwards compatibility with the platform and with older X300-series motherboards.
In terms of which vendors are ready for the release of Ryzen 3000 series chips, the following all have beta UEFI images with AGESA 0070 for their motherboards:
ASRock and Gigabyte are a bit behind, neither one having released beta UEFI images for their motherboards. This might signal that a launch is imminent, and the rumour mill has been telling enthusiasts to expect a late April or early May launch for Ryzen 3000. All's quiet on the Threadripper platform, which means we'll see a launch for the third gen Threadripper processors after 2H 2019.
Last Updated: March 15, 2019