We all know tech companies don't exist to merely innovate and drive technology forward. No, they're primarily out for your money and no tech company does that better than Apple, who continues to find amazing ways of luring its dedicated customer base into buying unnecessarily expensive adapters and add-ons that should've been part of the device in the first place.
Well, now they will be coming after your money quite literally as the company looks to launch it's new credit card in the US in August, as the company revealed in their recent quarterly earnings call:
Thousands of Apple employees are using the Apple Card every day in a beta test, and we will begin to roll out the Apple Card in August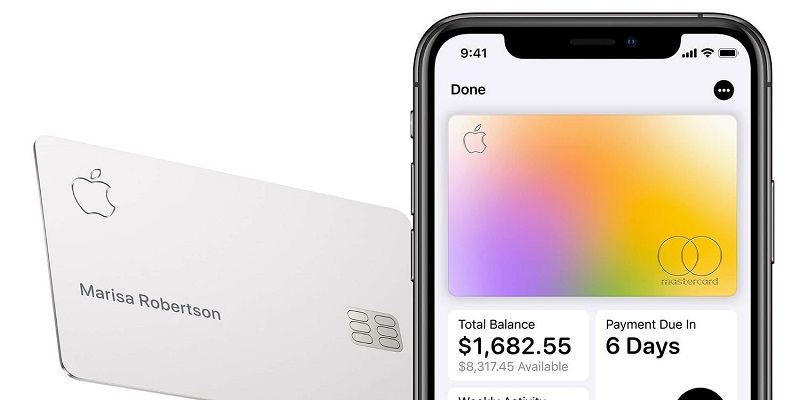 According to The Verge, the Apple Card will come in both a digital and a physical, titanium card form. However, the card won't use a traditional 16-digit card number, CVV code, or expiration date as a personal identifier. Instead, it will generate these numbers randomly during each transaction to keep purchases secure. The numbers are also generated on-device, with the company promising that Goldman Sachs, the creditor, won't be able to track and see where people have shopped, what they've bought, or how much money they've spent, though considering Apple will have this information, they can still control purchases accordingly.
And taking its cue from some of South Africa's local banks, Apple will also offer incentives for cashback rewards, such as 2 per cent back on purchases made with Apple Pay or 3 per cent for Apple store purchases. These aren't exactly great rewards, but if you're an avid Apple user and buyer, then it's something you may be willing to consider.
It's a completely new market for Apple and one which I can see many other tech companies following suit in as they look to get even closer to their customer's money and buying habits than ever. I will be interested to see just how successful they are with this approach though, because if it proves successful in the US, also expect Apple to do the same in other markets as well.
Last Updated: July 31, 2019