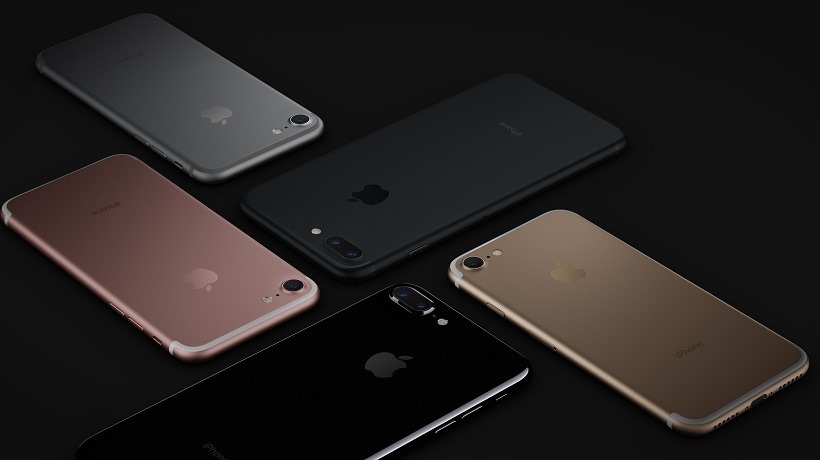 Apple kicked of September in their usual, upbeat fashion last night, revealing the new generation of both Apple Watch and iPhone at their exclusive event. The iPhone 7, for all its technical marvels and mishaps, is a gorgeously designed smartphone. It's even more bewildering in the new Jet Black variant that Apple is offering – if you're ok with purchasing a device that even Apple is convinced will scratch far too easily.
Apple made a big deal about Jet Black – their new design finish that wraps the iPhone in a glossy, gorgeous encasing that makes it difficult to see where the screen actually rounds off. They spent a good few minutes detailing the design process behind this, and reiterated it on their website.
Crafted from bead-blasted aluminum, our new black model has a rich, deep matte finish. The high-gloss jet black finish was achieved through a new feat of design engineering — a remarkably precise, nine-step process of anodization and polishing. The end result is so purely and continuously black, you can't tell where the aluminum ends and the glass begins. The dark side, indeed.
See that footnote there though? The Verge went digging a little, and found that Apple warns against the Jet Black finish being no so scratch-proof. Worse still, the model Apple had out after the event for attendees to play with already had a noticeable one on the back, so it's likely your new glossy finish will be a mess just a few months after purchase.
The high-gloss finish of the jet black iPhone 7 is achieved through a precision nine-step anodization and polishing process. Its surface is equally as hard as other anodized Apple products; however, its high shine may show fine micro-abrasions with use. If you are concerned about this, we suggest you use one of the many cases available to protect your iPhone.
So you're left with two options. Either purchase an equally stunning case to protect (and hide) the phone, or opt for one of the many matte finishes Apple is also offering. Their standard black iPhone 7 looks just as stunning, and likely won't pick up scratches the moment you set it down on a table. Glossy is nice, but not at the cost Apple is trying to peddle it with.
Last Updated: September 8, 2016