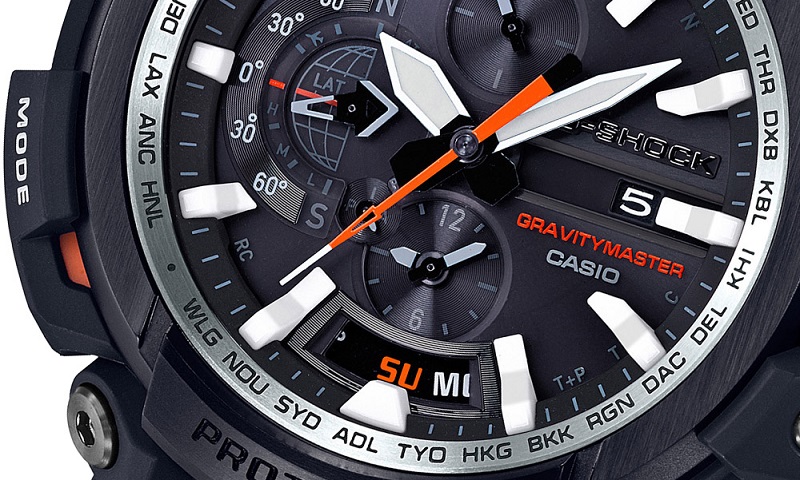 Your time-keeping can only be as reliable as your watch is. Unless you're from the mother city, in which case there is just seemingly no way to be on time for anything. One of the benefits of smartwatches is that they are able to sync up with servers to make sure the time is correct. With mechanical time pieces however, they don't have this luxury leaving much of this syncing to be done by the owner themselves, especially when a change in time-zone occurs or that horrible concept that they try up north called daylight savings time. Even then though, smartwatches still lose accuracy when not regularly synced. Casio however has come up with a design that merges the two technologies together to help blend the unique sophistication of a mechanical watch with some syncing benefits of a digital watch.
The Japanese watchmaker is set to release a new range of wristwatches that incorporates a module called the "Connected Engine 3-way." Which is essentially fancy speak for a system that uses a combination of GPS, radio waves and your phone's timeserver function. All of which is explained quite nicely in this diagram if you can actually read Japanese: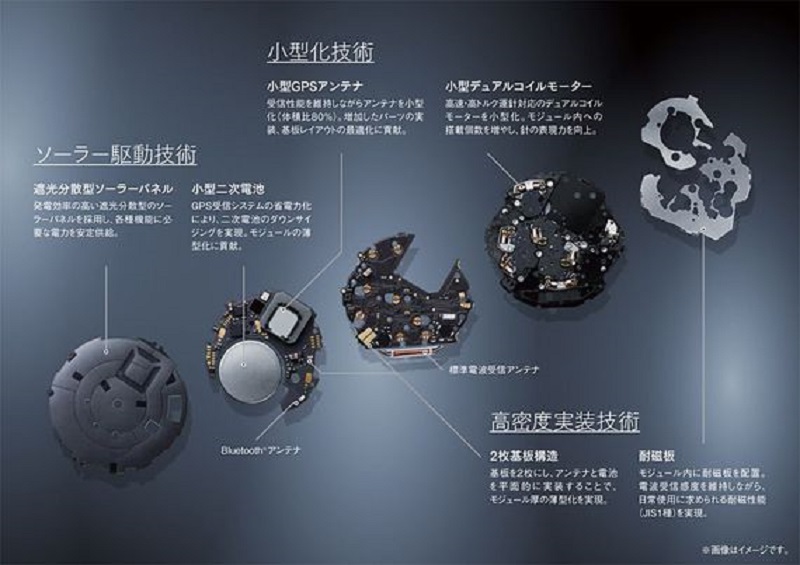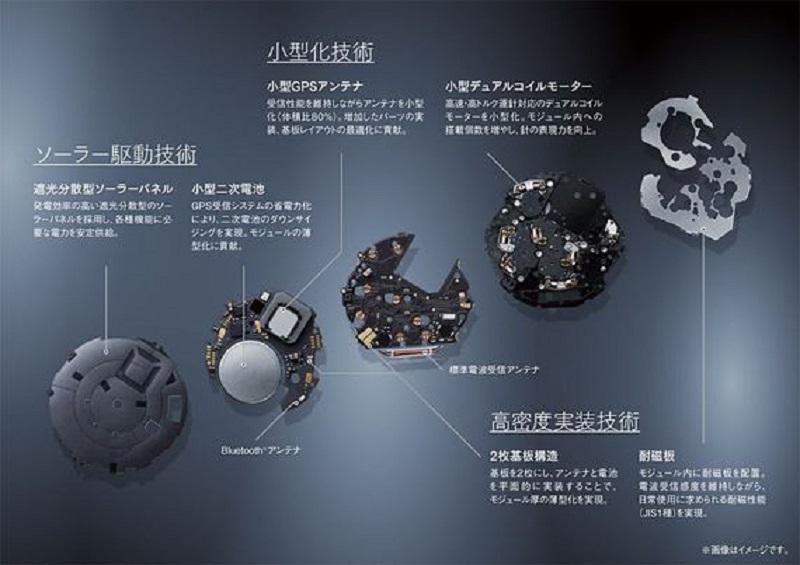 Essentially this results in a wristwatch that will always show accurate time from anywhere in the world, auto-adjusting itself to match the current time-zone without ever needing adjustment. Additionally, the GPS receiver is smaller and uses less power than your standard devices, giving these watches a really long-lasting battery life, another plus mechanical watches have over smartwatches. The original Connected Engine used in some Casio watches has been upgraded, so it can connect to your phone via Bluetooth. Some of the features of a previous model are explained here, which might help provide some more context into the new design: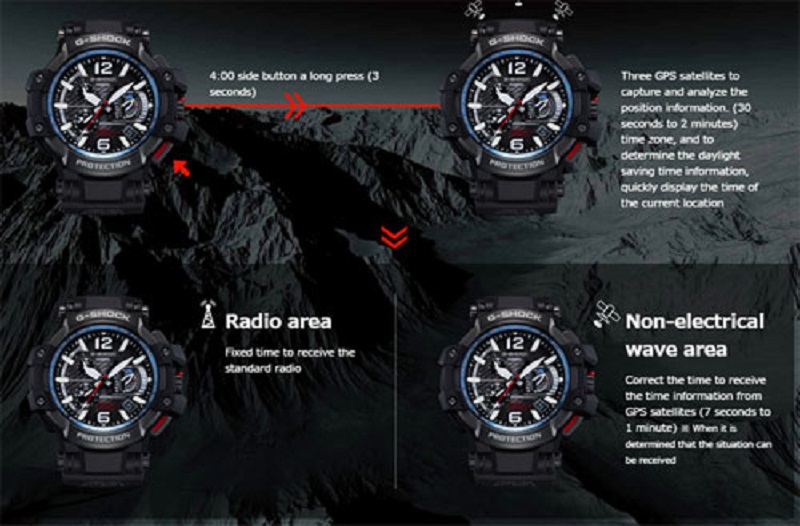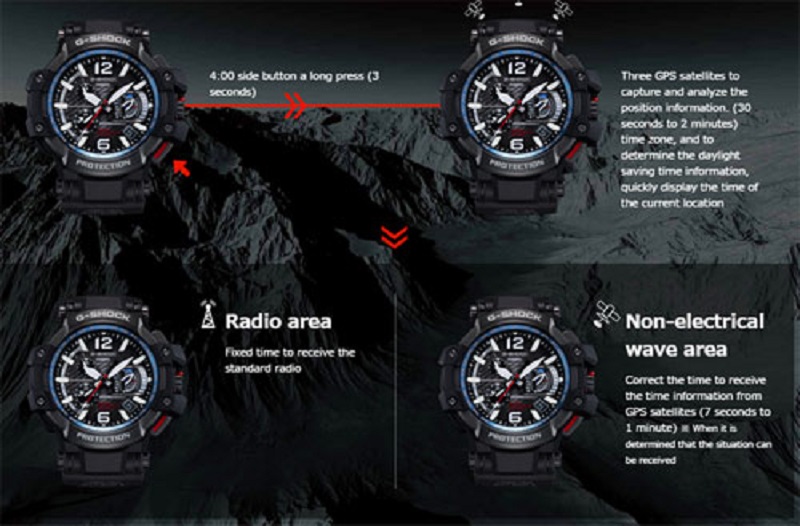 The newest Casio watch to feature this new module will be the GPW-2000  and will be made available on 19 May in the US. It's an aviation-based concept and the watch's face includes similar dials to the altimeters you'd see in a cockpit.
The devices also display your location on the watch face and come with a flight log function that syncs with the G-Shock phone app. The GPW-2000 also features solar self-charging, meaning that its already minimal battery use is supplemented by it charging itself. Hopefully this means the device will not need to be charged at all, ever.
I still feel that people should move with the times and while I'm not enamored by smartwatches or their features, if I'm going to invest in a device like this, I'd rather it be a smartwatch. Yes Casio has packed some unique features into the device, but features that can easily be placed into a smartwatch. Casio however believes that people love the look of classic timepieces and that simply offering them with touches of modernity would simply add to their appeal.
Last Updated: March 29, 2017