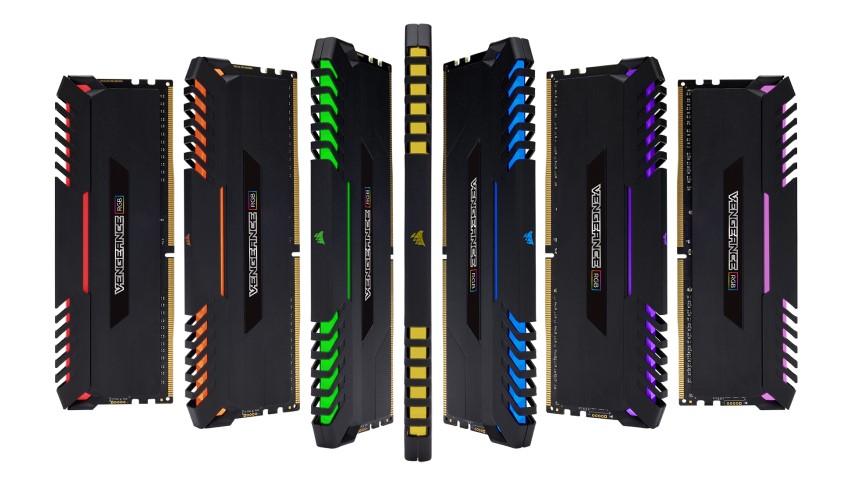 You know that feeling in the pit of your stomach when you go to price out a new build just for kicks, and the 16GB of DDR4 RAM you were looking at took up as much as 30% of the budget? Well, hopefully that's a thing of the past, as reports from industry analysts keeping track of the price of DDR4 memory chips say there's been a big price correction in the market, dropping the cost price of DRAM chips some 30% for the vendors who make and sell memory kits to the public.
DRAMeXchange is one of the few companies keeping track of RAM prices, and their most recent report shows that there's been a severe correction in the price of DRAM straight from the factory, a drop that hasn't been seen in the market since 2011, back when DDR3 pricing was wack for an entire year. This isn't exactly a surprise because a correction was always expected, but it's coming sooner than anyone planned.
DRAMeXchange says that the correction is due to overstock in the market. According to their report, almost all of the DRAM manufacturers in the market have seen rising inventory levels and up to six week's worth of stocks just sitting there taking up space. Purchase contracts for DRAM are reportedly now only valid for one month instead of three, permitting new deals to be made with the lowest and most recent pricing possible.
The funny thing about this situation is that the conditions which led to this were the memory vendor's own doing.
High contract prices due to alleged price fixing saw to it that DRAM manufacturers SK Hynix, Micron, and Samsung earned much more profit, but they artificially kept supplies low in order to hike up the prices. Recent price drops brought down the contract prices a bit, but memory vendors (e.g. Apacer, Transcend, Corsair, G.Skill, etc.) are now dealing with Intel not being able to produce as many processors as expected, leading to a shortage of Intel chips and a memory overstock for DRAM manufacturers.
The memory vendors naturally want to see their costs drop as much as possible, so they're sweating out the price drop while the DRAM manufacturers have to deal with more and more chips sitting in storage, unsold. DDR4 RAM is mostly consumed by the phone market, but phone manufacturers also want higher density chips. The end result is that DRAM manufacturers are sitting with mountains of chips that only desktop or laptops would use, and they couldn't move it if they tried. Complicating matters further, new factories are coming online at Micron and Samsung, which would add more overstock into the channel.
By the time we see price reductions for products on the shelf this year the drop for consumers could be on the order of 50% or more. I'd be down to grabbing a 16GB kit of DDR4-3200 if it was back at the saner price of R1,000.

Last Updated: March 8, 2019