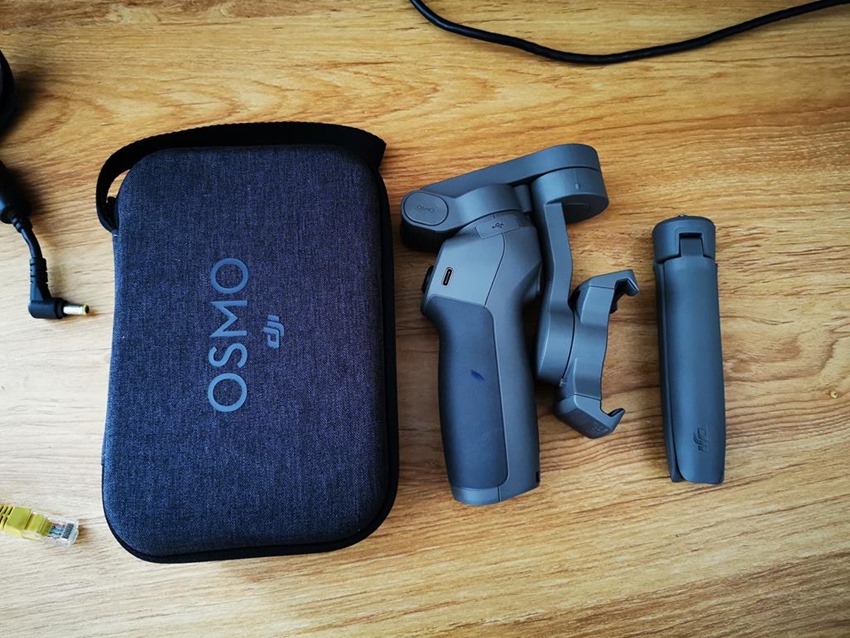 You ever sit down to watch a video and wonder just how the heck the camera operator managed to keep the action looking so dang smooth? Especially when your own footage resembles the jittery aftermath of a Chihuahua on Redbull? You can thank steadicams and gimbal devices for video footage that flows beautifully like syrup being poured downhill.
These days, it's not exactly uncommon for smartphones to feature some sort of internal stabilisation to their video offerings, with Sony and Apple being particularly adept at inserting all manner of balance across multiple axes (plural of axis, not actual wood chopping tools). The catch here with that stabilisation is that the majority of it works provided that you're willing to shoot at 1080p and 30fps. What if you wanted a higher resolution without sacrificing smooth sailing?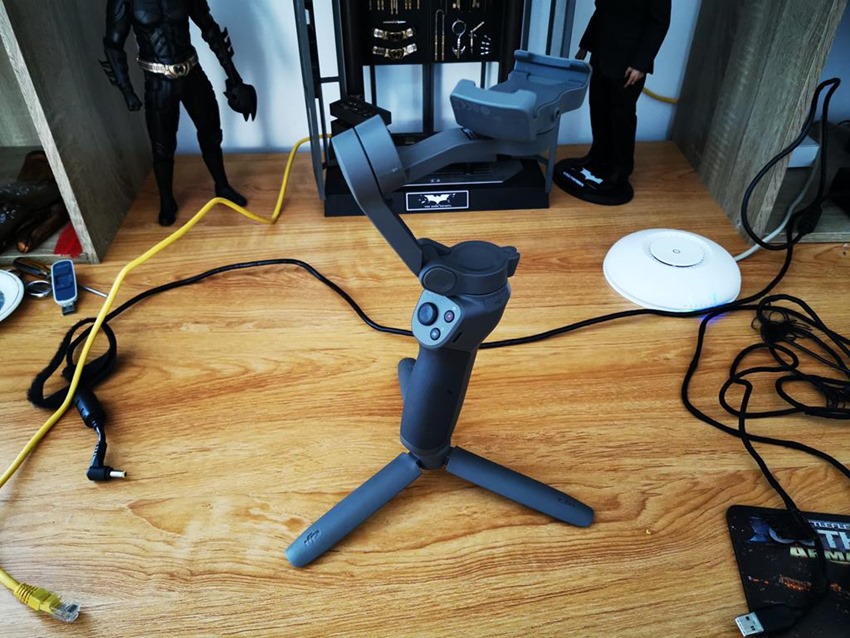 That's where a gimbal comes into play, a stabilisation device that does the majority of the heavy lifting while keeping your camera in the center. DJI's Osmo Mobile series were a game changer in that field when they first launched a few years ago, and they're now back with what could easily be their ultimate device: The DJI Osmo Mobile 3, which proves that the third time is indeed the charm.
While the actual stabilisation isn't too far removed from previous efforts, the Osmo Mobile 3 is instead putting an emphasis on factors outside of that technology. For starters, it's a heck of a lot more compact, thanks to a folding design that reduces its footprint by half when not in use. With a few clicks, you can easily fold the Osmo Mobile 3 and put it in your pocket/incredibly early 2000s cargo pants. Or alternatively, you can store it in a neat little carrying case for when you're on the go.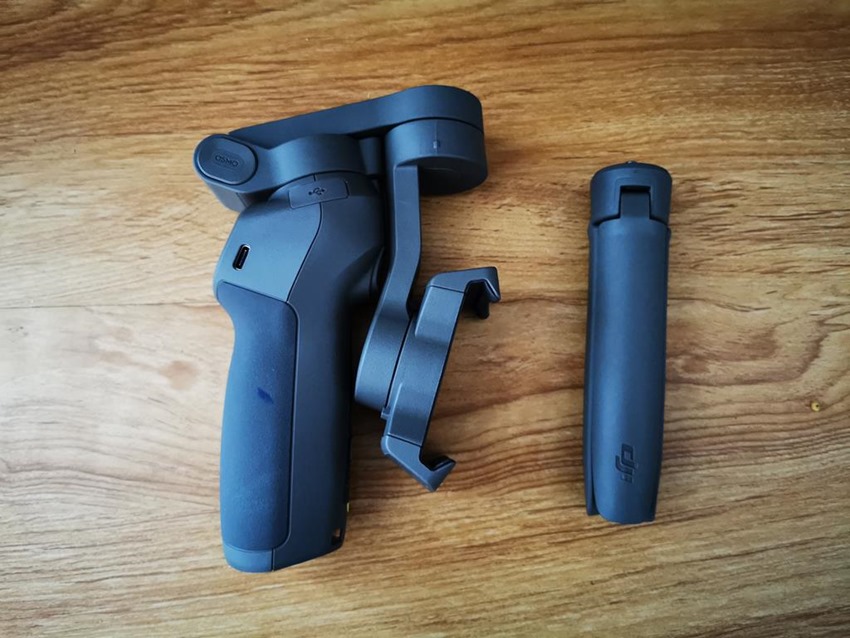 The device itself has a nice amount of heft to it, weighing around 900 grams give or take. The actual handle has some fantastic indexing, easily fitting inside the grasp of my baby hands or my father's own impossibly gigantic facial rearrangers that I desperately covet, when I asked him to give it a feel. The Osmo Mobile 3 itself is largely constructed out of plastic, albeit a material that feels like it can take plenty of bumps, scrapes and tension should it be tested for extreme action.
Even better, there's a package available that includes a tripod for the Osmo Mobile 3, an easy to screw in stand that allows it to be stood up on your desk should you wish to do some filming. Or alternatively, the universal thread allows for you to use just about any tripod on the market. Beyond that, you've got just enough controls to get started: A trigger on the front, a magnification toggle on the left side, a joystick on the rear and two functional buttons for switching between modes and standby states.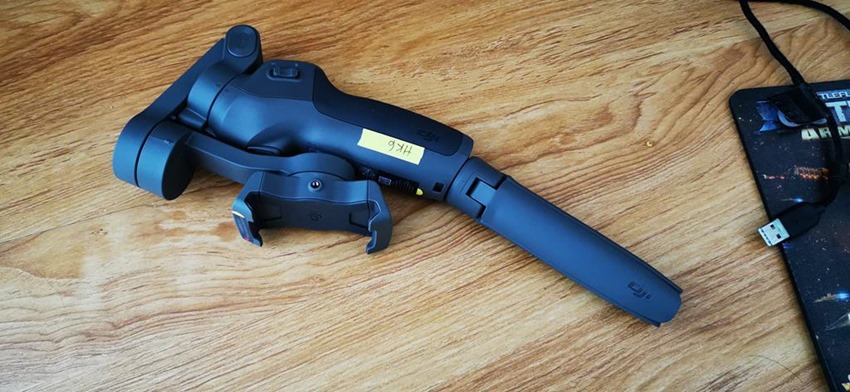 The actual cradle for hosting a smartphone also seems capable of holding a large variety of phones. Between my Huawei P30 Pro and a Samsung S9, the Osmo Mobile 3 held onto them with relative ease and clamped them in good and tight. According to official site stats, you should be able to add a larger phone such as a Galaxy S10 to it (62–88 millimeters width officially), although I've been unable to test that claim.
The other benefit to the Mobile 3's mount, is that it happens to be designed in a way that allows for an external microphone to be connected to it, something that should make video-savvy smartphone users very happy to hear. So how does it handle then? Fantastically. If you're shoving your phone in and hopping straight into your favourite video software, it's easy peasy.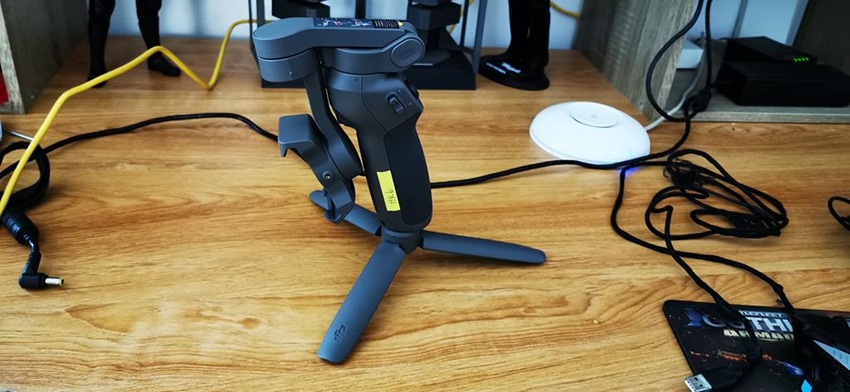 You can double tap the function button to slide between portrait and horizontal mode, flick the trigger to re-orient the device at 180 degrees if necessary and use the joystick to switch vantage points by panning your phone upwards or to the side. Walking with the Osmo Mobile 3 is easy enough, but it does requires some fine handling to keep your subject in focus. Here's the catch though: As good as the Osmo Mobile 3 is out of the box, it's DJI's Mimo app that completes the package.
With tracking and moving shots, I found myself defaulting to that free app for the majority of my time with the gimbal. Using a bluetooth connection, you can exert precise control over the Osmo Mobile 3, set up shots and switch between photography and videography on the fly using the buttons on it. Thanks to an array of features such as MotionLapse and HyperLapse, getting neat video footage is an absolute cinch.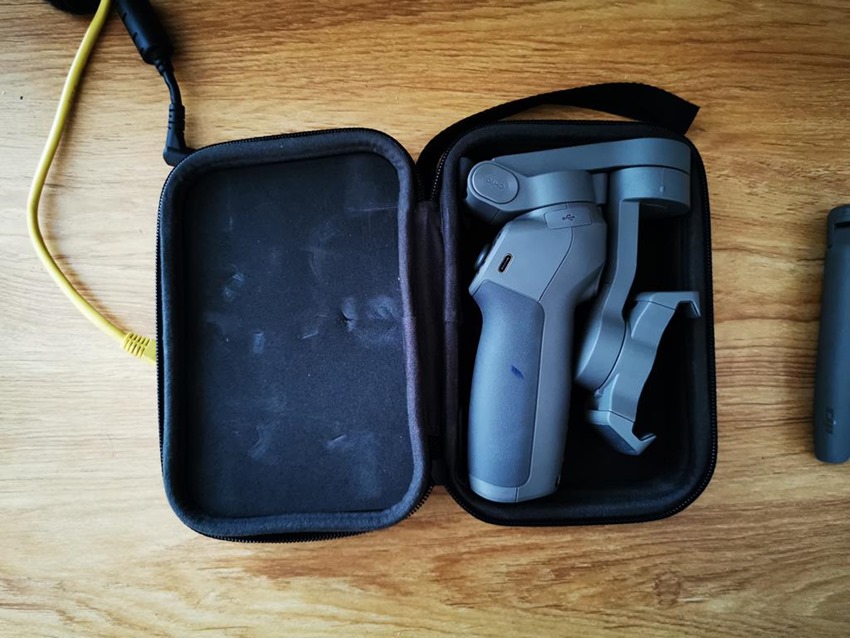 It's the field of tracking that the Osmo Mobile 3 truly excels at though. With ActiveTrack, you can pull the trigger and lock onto someone's face, the Osmo Mobile 3 easily following your subject matter around at a steady and decent speed. That makes the Osmo Mobile 3 superb at keeping you in the frame and the video footage steady, with a Sports mode function adding to speedier tracking options. There are some reports of the DJI Mimo app being a bit of a temperamental program on Samsung phones, but on my Huawei P30 Pro it ran like a dream.
You can even use gesture control should you wish to set your shot up with the rear camera as opposed to your front-facing (and usually less technologically impressive) camera, by merely making a handsign and trusting that the app will automatically detect your face. I found that nine times out of ten, the Mimo app was able to easily do this, so no worries on that front. If I've got a gripe, it's that the Mimo app could do with a few more FPS shooting modes on Android, as Apple owners seem to benefit from having 60fps locked in for their smartphones.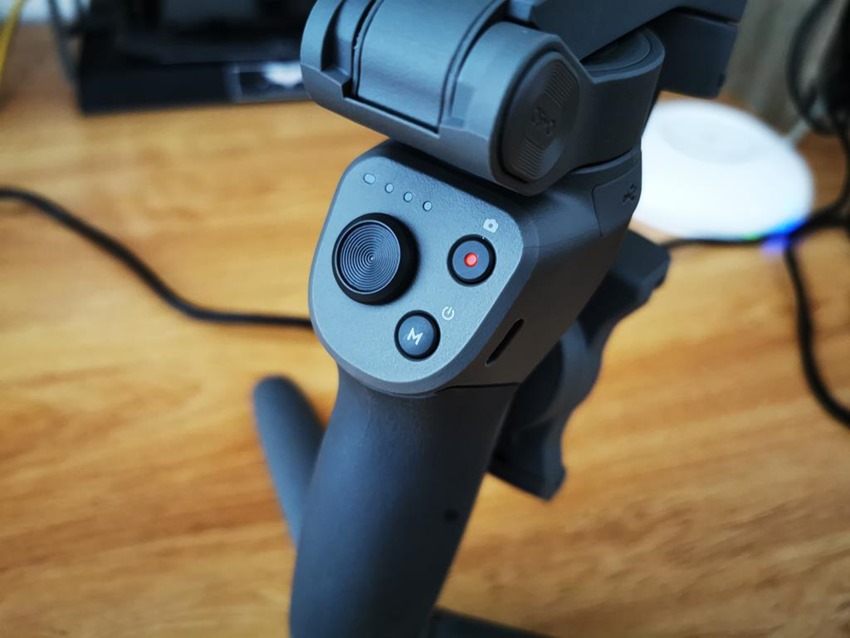 Other than that, I've had a blast with the Osmo Mobile 3. It's compact enough to not be a hassle to carry around, it has an intuitive design that is easy to use without consulting a manual and when paired with the Mimo app its a dream for vloggers who like to shoot video with a touch of action. At just over R2200 for a full package that includes the gimbal, the carrying case and the tripod, it's also incredibly affordable stuff for anyone who wants to add some Hollywood flavour to their video efforts.
Last Updated: November 8, 2019
DJI Osmo Mobile 3

A compact and fun device that gives any video production a layer of cinematic quality with its incredible stabilisation, the DJI Osmo Mobile 3 is a must-have for anyone looking to up their vlogging game.