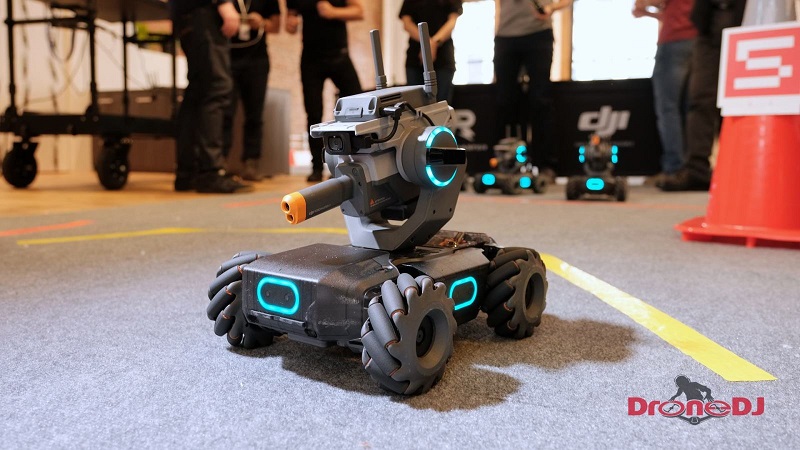 The robot wars are upon us. In fact, they've been upon us for several years as drone maker DJI has spent the last few years running a massive robotics competition in China called RoboMasters, where students build and code robots that do battle in a literal arena. DJI wants to move beyond just a fun competition and now actually looking at the commercialization of a robot of their own, based on the robot designs from RoboMasters. They're aimed at the educational market with the idea to inspire and teach young learners through the delights of coding.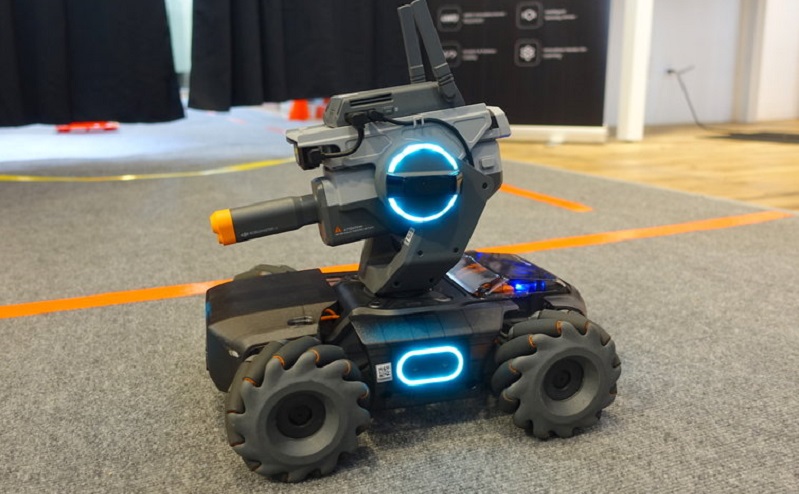 Called the RoboMaster S1, the new robotic device is essentially a giant remote-controlled vehicle with a moveable cannon, armed with an onboard camera, 31 sensors, several led lights and the ability to move 360 degrees. Perhaps the best part though is that I can also be used for fun combat scenarios with the ability to shoot little gel bead bullets. These beads come in super small form but puff up once submerged in water for a few hours; they're nontoxic but will require some clean-up after use. After all, it's not a fun play experience until there is some clean-up required.
The device can be driven or programmed (through Scratch 3.0 or Python for now) through a corresponding mobile app, which will allow for the control of every aspect of the device mentioned above, allowing for both live and pre-programmed robot battles which should provide both kids and adults alike with hours of fun and learning. It's not just about programming though as you will be required to build these devices too as they will come disassembled, meaning that you will literally be building the robot from scratch, adding to the whole experience.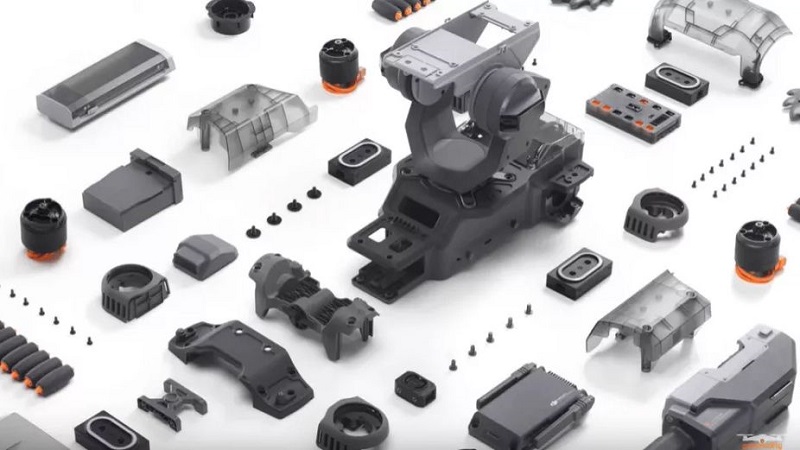 DJI has more than just the education market in mind though as they revealed to Bloomberg that there hope is that "robotics will become a major sport, like football, basketball. That's our vision for this product".
The device is set for retail at a rather pricey $499 (R7500) though perhaps the biggest concern is whether it will be available globally much at all given the ongoing trade dispute between the US and China that could easily see this device made available to only a handful of markets.  A pity really, because this could really be a lot of fun. If I could afford it that is.
Last Updated: June 18, 2019