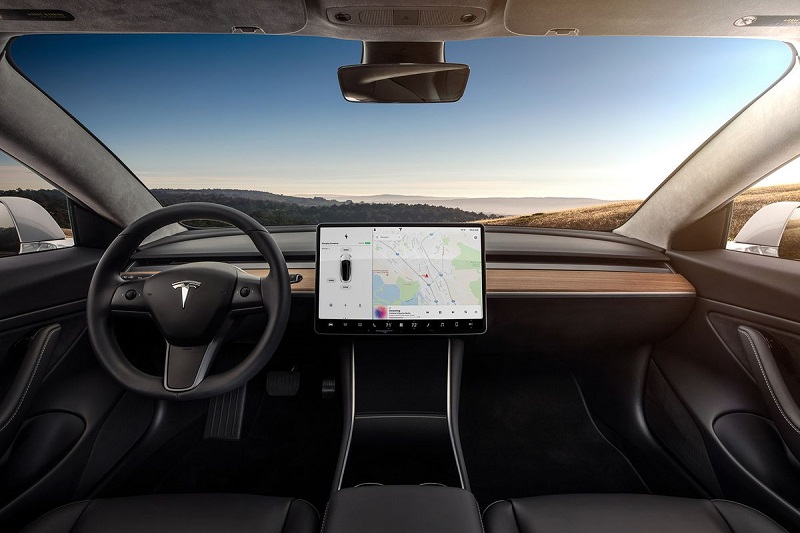 Don't text and drive. Though I fear that phrase may soon change to don't stream and drive as Elon Musk has revealed that Tesla cars will soon have the ability to stream content from Netflix and YouTube. Yeah, before those are available on Nintendo's Switch.
Tesla has already found quite a lot of innovative ideas for their in-car displays including announcing games that can be played on them with Musk revealed in a new tweet that apps will be rolled soon that will allow people to stream YouTube and Netflix from the comfort of their cars, with the driver able to have full control through their steering wheel.
While entertainment systems are nothing new to cars, typically they have not included streaming of live internet content and also traditionally been reserve to of additional displays mounted in the backseat for kids and passengers. Having this type of content on display, visible to the driver is perhaps a little distracting and something which I can easily see causing problems in the future. Especially games that are more interactive in nature.
Ultimately, Musk's long term goal is in self-driving cars in which case, this form of entertainment hub makes perfect sense but until all of that happens, I can see this type of content getting in the way of drivers who are spending more time in traffic trying to catch up on their binge-watching than actual driving. This is great for the family who wants to get entertained while on the move, but with the display still visible to the driver, I can't see it working just yet.
Musk did not reveal a timeline for this feature yet, though we will probably start hearing more details on these soon. Or not, as the regulators step in and prevent this from happening due to road accident concerns.
Last Updated: July 29, 2019