Imagine you're all set to stream your favorite anime on 9anime or catch your preferred movie on a streaming platform. But then, bam, error code 233011 strikes. It's a typical video playback issue that signals trouble either with your web browser or the streaming site's server.
But whatever the case is, it doesn't mean your video is unwatchable forever. We'll cover potential reasons behind this error and lay out ten solutions to get you back to smooth video streaming. So, let's dive in!
Part 1: Overview of Error Code: 233011
1.1 What Is Error Code: 233011?
Error code 233011 is a video playback issue that shows up when you're trying to watch a video on web browsers or platforms like 9Anime with an embedded JW player. Instead of your video playing, you get hit with the message "This video file cannot be played error code 233011."
1.2 What Causes 233011 Error Code?
The causes of 9anime error code 233011 include the following:
The streaming platform server is down or has some problems.
Cluttered or corrupted browser cookies and cache.
Your network is either slow or unstable.
The Ad blockers are causing problems.
Your browser is outdated.
Add-ons or browser extensions causing issues.
The video file on the website is damaged.
Part 2: How to Fix Error Code 233011?
We can't pinpoint the exact cause of your error, so we've listed a variety of fixes for you to try. Check out these ten ways with detailed instructions to resolve error code: 233011:
2.1 Ensure a Stable Network
For videos to play smoothly online, you need a fast and stable internet connection. If it's slow or unreliable, your web browser might have difficulty handling high-quality videos and could show a 233011 error code.
Therefore, begin by ensuring your internet is in good shape and perform a speed test to check its speed. Next, give your modem and router a quick reboot by unplugging for 20-30 seconds and then plugging again. Also, try using a wired connection instead of Wi-Fi for better results.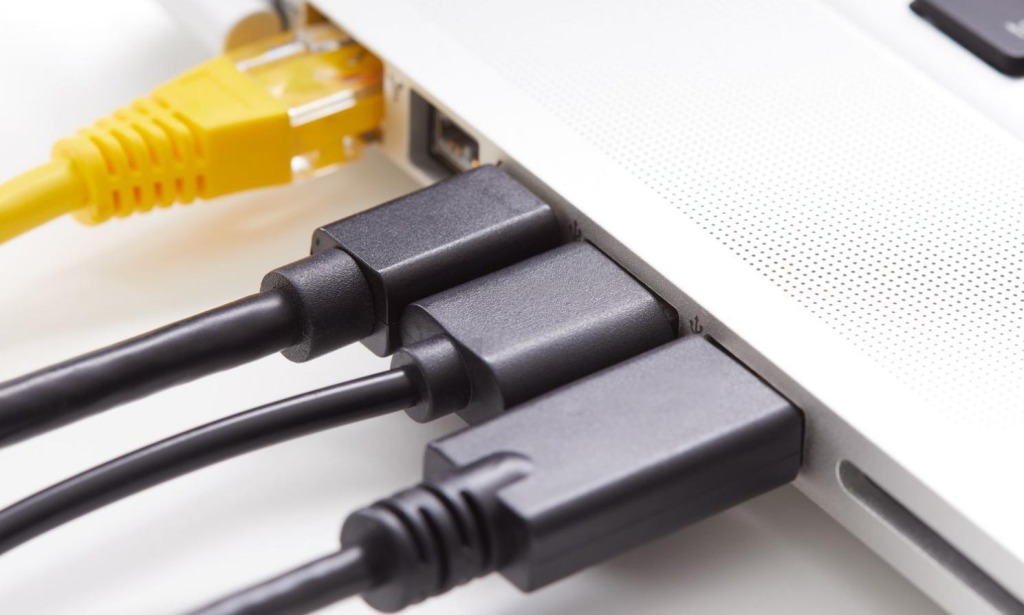 2.2 Repair Corrupted Videos That Cause Error Code 233011-4DDiG File Repair
Sometimes, the video you are watching may be damaged or corrupted. If possible, we recommend downloading and repairing it on your computer. Additionally, error code 233011 doesn't just appear on web browsers but can show up with offline video players, too. Most of the time, it's a corrupted video file that leads to the same error message.
In this case, try out 4DDiG File Repair, a professional software for repairing damaged or unplayable videos. The tool is user-friendly and offers a high success rate. Here are some features of this reliable tool:
Fixes video playback error codes, unplayable, stuck, or frozen footage.
Repairs blurry, pixelated, or grainy videos.
Compatible with all popular video formats like MP4, AVI, MOV, MKV, and more.
Supports both Windows and Mac systems well.
Batch repair multiple video files at once.
Offers a free review of fixed videos before saving.
Follow the steps below to use 4DDiG File Repair to fix the corrupted videos leading to the 233011 error code:
Step 1: Open the tool on your computer, choose "Fix Video Errors," and hit "Start."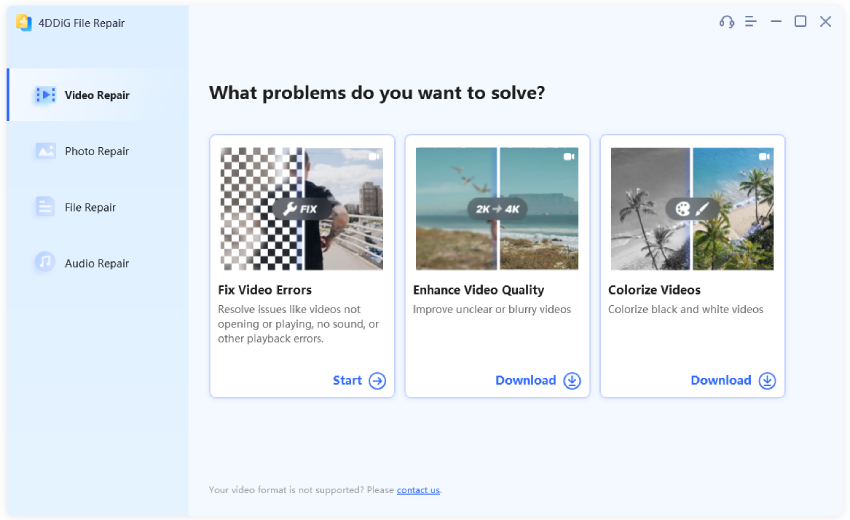 Step  2: Click "Add Video(s)" and pick one or more corrupted video files from your computer to add.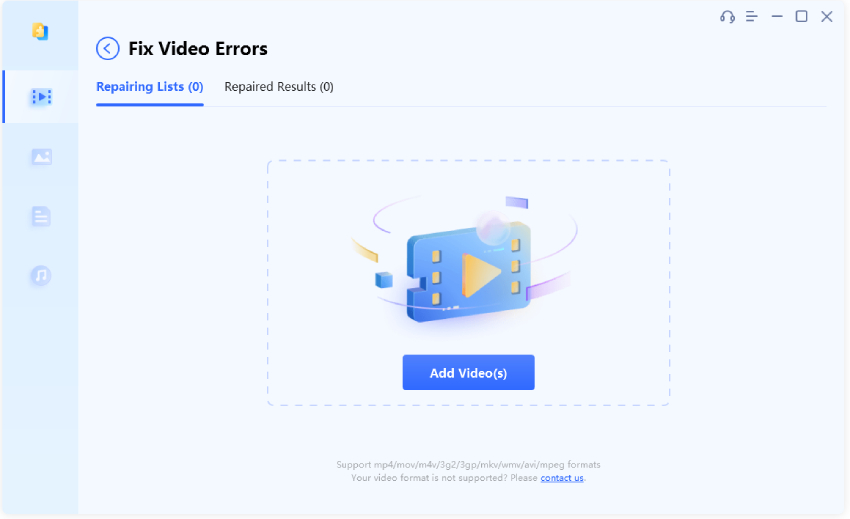 Step 3: Press "Start Repair" and let the software fix the footage. Once the repair's done, you can check the fixed videos by clicking "View Results."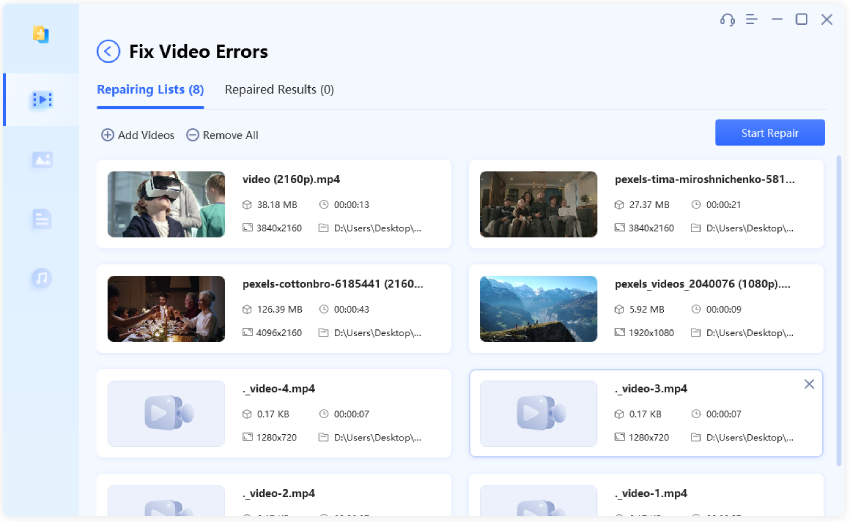 Step 4: Once satisfied with the results, click "Export Selected" to save them on your computer.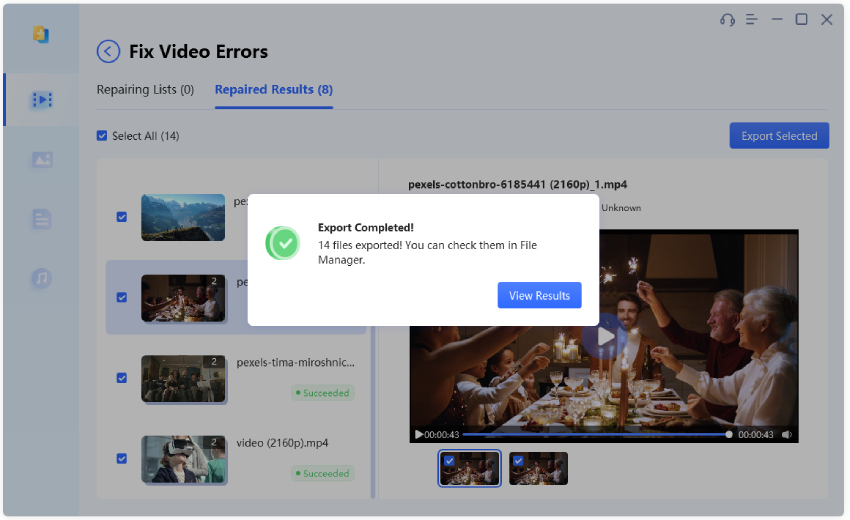 2.3 Disable Add-Ons and Extensions
Some extensions, especially ad-blockers, can interfere with your video playback, leading to 9anime error code 233011. This is often because ad blockers prevent ads from loading on websites, but many websites rely on ad revenue to provide free streaming services. Therefore, disabling add-ons and extensions might fix the issue. We'll take Google Chrome as an example to demonstrate the steps:
Step 1: Open Google Chrome and click the three dots vertical icon up top. Then, select "Extensions" > "Manage Extensions."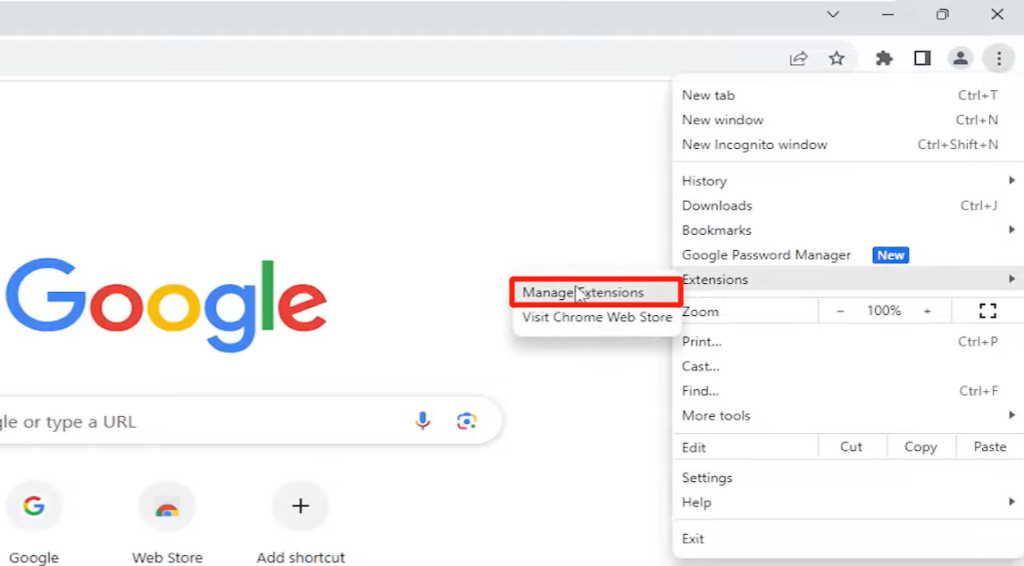 Step 2:  Now, disable ad blockers or any other extensions. to see if that helps.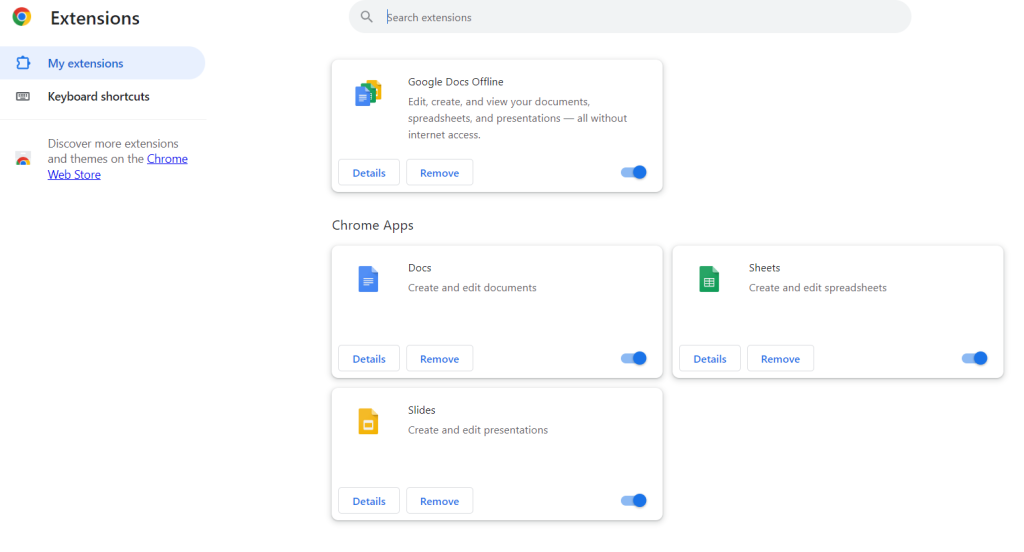 2.4 Disable Hardware Acceleration
Disabling hardware acceleration can also fix error code: 233011, as it's a common cause for such an issue. It's a feature that lets software use your computer's graphics card for better performance. But if the graphics card doesn't cooperate, errors like the this video file cannot be played can pop up. Here's what to do:
Step 1: Open Chrome and click the vertical three dots icon up top. Choose "Settings."
Step 2: Scroll to "System" and toggle off "Use hardware acceleration when available."

But remember, turning off hardware acceleration is just one fix. The error might also be due to your browser cookies and cache.
2.5 Clear Cookies and Cache
At times, when a browser's cache and cookies pile up or get corrupted, it can cause glitches in the browser's performance, leading to the "This video file cannot be played error code 233011."
This happens when you're watching online videos. To fix this, just follow the instructions below to clear out your browser's cache and cookies and check if that sorts out the issue:
Step 1: Open Chrome, click the vertical three dots icon up top, choose "More Tools" and then pick "Clear browsing data."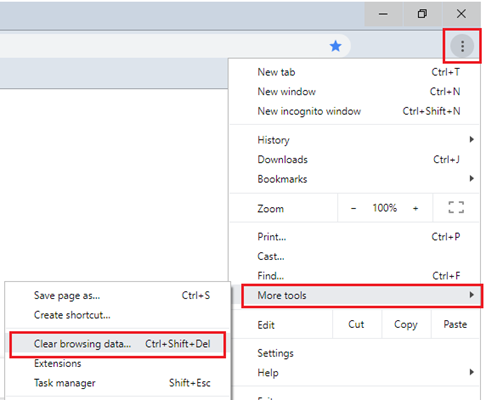 Step 2: Choose "All Time" for the time range and make sure you select cookies and cache for deletion.
Step 3: Click "Clear Data" and wait for the browser to clear its caches and cookies. Restart your Chrome browser and try playing the video again.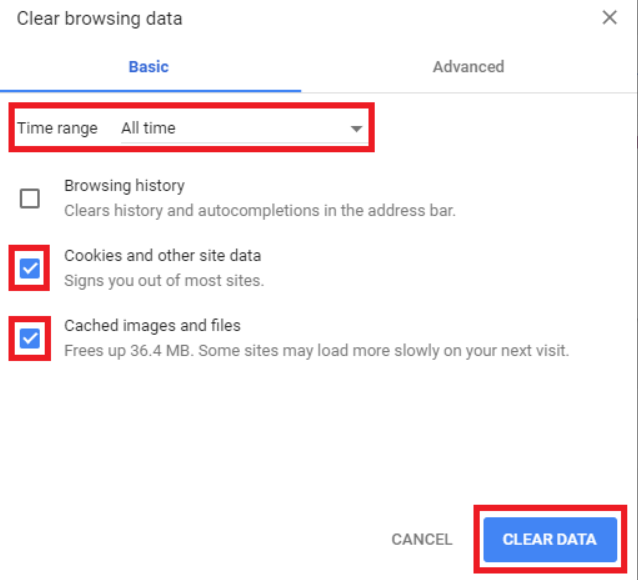 2.6 Incognito Mode
Still struggling with the error code 233011? Try playing your online videos in Incognito mode. In Incognito mode, your browser will give you a fresh cache and won't store your history, cookies, site data, or form entries. To use incognito mode in Google Chrome, click the vertical three dots icon up top and choose "New Incognito Window."
2.7 Update the Browser
When using an old web browser, it might not get along well with today's streaming websites and JW video player, causing the error code: 233011. Therefore, to enjoy streaming videos without a hitch, update your browser to the latest version with the following steps:
Step 1: Open Chrome, click the vertical three-dot icon up top, choose "Help," and then select "About Google Chrome."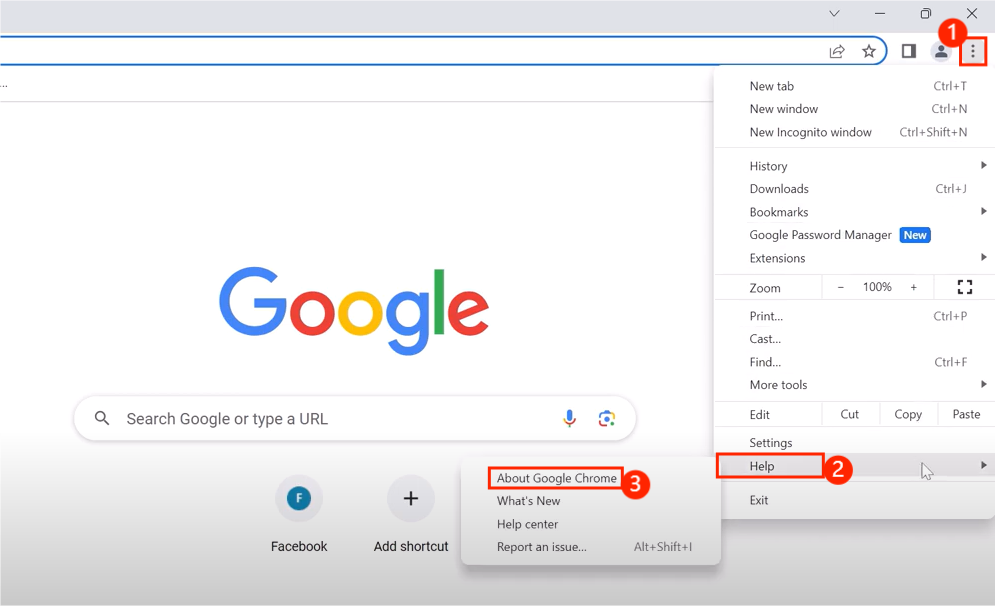 Step 2: Chrome will find the latest version and update itself. Restart the browser and check if the issue is fixed by playing the video.
2.8 Resetting the Browser Settings
Consider resetting your browser settings if all else fails to fix the error code: 233011. This solution often does the trick by refreshing and cleaning up your browser, making it as good as new. But remember, this should be your last option because it wipes out all your saved passwords and related info from your browser. Here's how to reset your Chrome's settings:
Step 1: Open Chrome and click the vertical three dots icon up top. Choose "Settings" and then "Reset settings."
Step 2: Hit "Restore settings to their original default." For confirmation, press "Reset settings."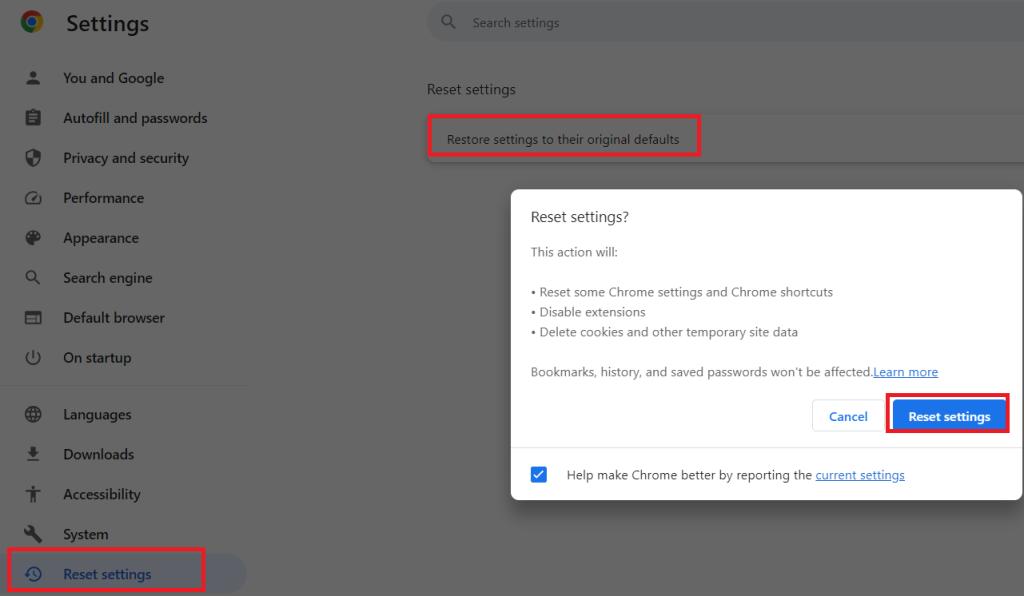 2.9 Use Another Browser
Switching to a different browser often resolves the "This video file cannot be played error code 233011." Some browsers might not get along with the JW player used for video streaming, especially non-Chromium ones. So, it's a good idea to try alternative Chromium-based browsers like Opera One for playing videos. 
2.10 Check Server Status of 9anime
If you get the 9anime error code 233011 while watching 9Anime, the server that provides the video to your web browser might be having issues. To see if it's the server's fault, you can use online tools like DownForEveryoneOrJustMe, UpDownRadar, or DownInspector. If the server's temporarily down, just wait a bit and try watching the video once it's back online.
Sum Up
"This video file cannot be played error code 233011" can throw a wrench into your video streaming plans. However, we've offered ten handy fixes to get your videos playing smoothly.
For those offline videos that seem beyond repair, we highly recommend giving 4DDiG File Repair a shot. It's the go-to solution for reviving corrupted videos plagued by the same error code 233011.
Last Updated: November 16, 2023