As an avid gamer, or borderline casual-competitive tryhard, you might not ever consider that the gear you use could optimize and improve your play. Yes, we all know that a better rig means better performance, but when it comes to competitive gaming there are certain aspects which need to be accounted for in order to ensure you're getting the best out of your equipment. Peripherals like mouse, keyboard, and headphones can make all the difference, and while these will cost you a whole lot more, they're crucial for upping your game.
Sorting out a good mouse, keyboard and headset pales in comparison to what you'd pay for a good screen, and that's the unfortunate part because a screen can make all the difference. Most competitive gamers opt for the standard 24" screen with a high refresh rate, over higher resolutions display. One company in particular focuses primarily on screens for eSports – BenQ.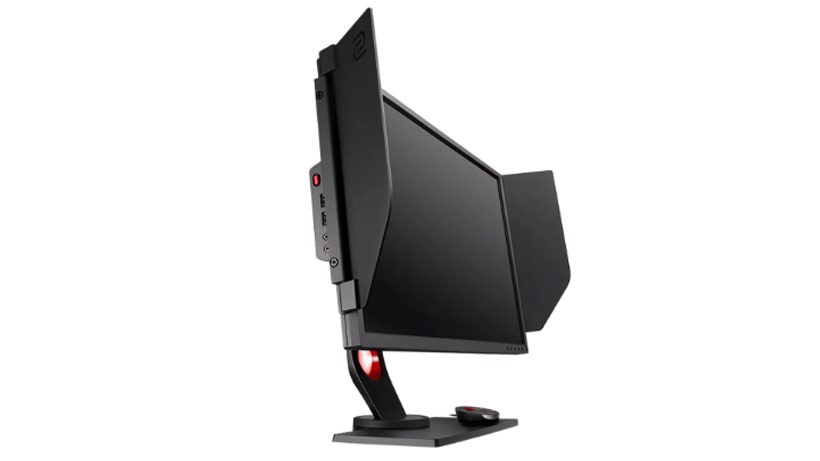 Their latest monitor, the BenQ Zowie XL2540, has a 240Hz refresh rate, one of the highest in competitive gaming screens. For perspective, the standard is 144Hz. The monitor does not emphasize high image quality offering a 1080p resolution, since it's designed for optimal performance. Most other screens will offer a 2K or 4K resolution, but that's not necessary for the most popular eSports titles as flashy graphics are almost always turned down to the lowest.
The Zowie XL2540 offers decent connectivity options. It features two HDMI ports, a DisplayPort and four USB ports. BenQ hasn't confirmed the price or release date of this monitor just yet but it's going to show off the Zowie XL2540 at the DreamHack Winter conference later this month. (via Uber Gizmo)
Here's hoping we get our hands on one to review, but you can be assured gamers are going to grabbing this up as soon as it becomes readily available.
Like esports?
Check out esports central
Last Updated: November 15, 2016