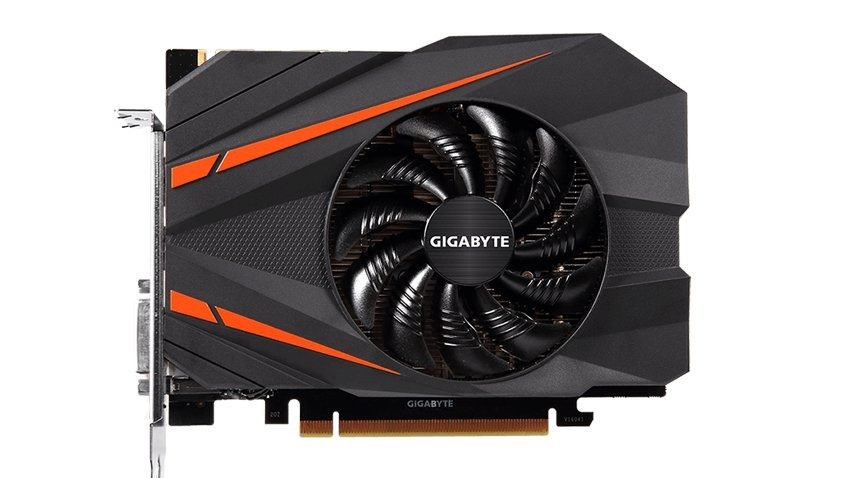 Nvidia's become really good at shrinking its incredibly heat and energy-efficient Pascal architecture for use in laptops. We're now, finally, seeing gaming laptops that can stand head-to-head with desktop machines in pure performance. Not everybody wants a laptop though, and some might want the actual desktop cards to be equally diminutive.
Why? Home theatre Pcs and lounge-based VR machines are the most likely reasons, and Gigabyte's perhaps got just the card for that market. They've managed to make what's currently the world's smallest 1080. It's called the GeForce GTX 1080 Mini ITX 8G, and while it may have a silly name, it's definitely not a silly card.
At a length of just 16.9 cm, it's small enough to fit into ITX cases, making it perfect for home theatre PCs and – if you're still doing them – LANS.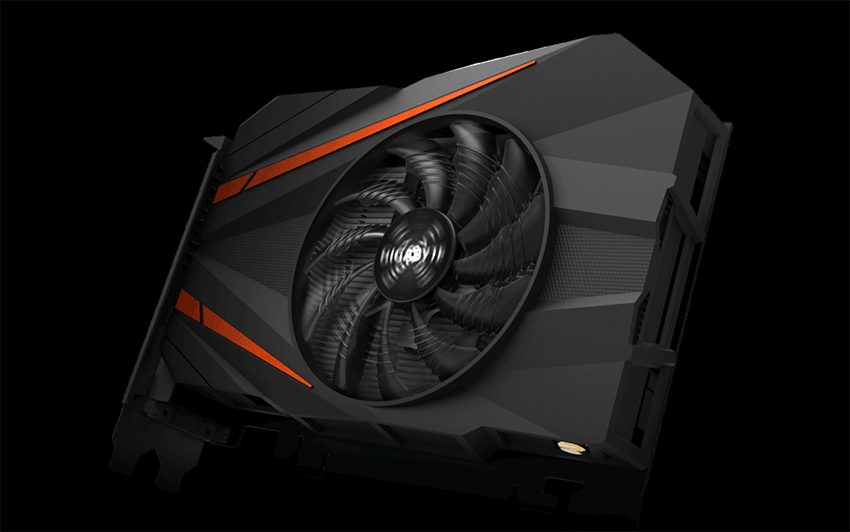 It'll give you the very same performance and 8GB of DDR5 VRAM as the larger cards, so there's no compromise. Of course, given its size and the tiny area it'll get stuffed into, it's got a focus on cooling. According to Gigabyte it'll have a custom cooler design that pairs a uniquely bladed 90mm fan with three copper heat pipes. It'll also have what the company calls a "3D Active Fan," which is just fancy marketing speak for a semi passive fan. What that means is that when in idle or under light enough loads, you won't hear a whisper out of the thing.
As for output, the card will have a single dual-link DVI, a single HDMI port and 3 DisplayPorts.
It requires a 500W PSU to run, but only needs a single 8 pin connection. It'll also support one click overclocking, but that seems silly for a card this size.
Last Updated: September 5, 2017