There are too many damned PC Gaming clients. You've got Steam, Epic, uPlay, Origin, Bethesda's Launcher, Itch.io, Battle.net and the uh…Windows Store. Then there's GOG's Galaxy, a bit of a rubbish client that I only used because I bought the Witcher 3 through that storefront. They all offer different features and functionality, and it can be a bit tiresome juggling all of these just to play some video games.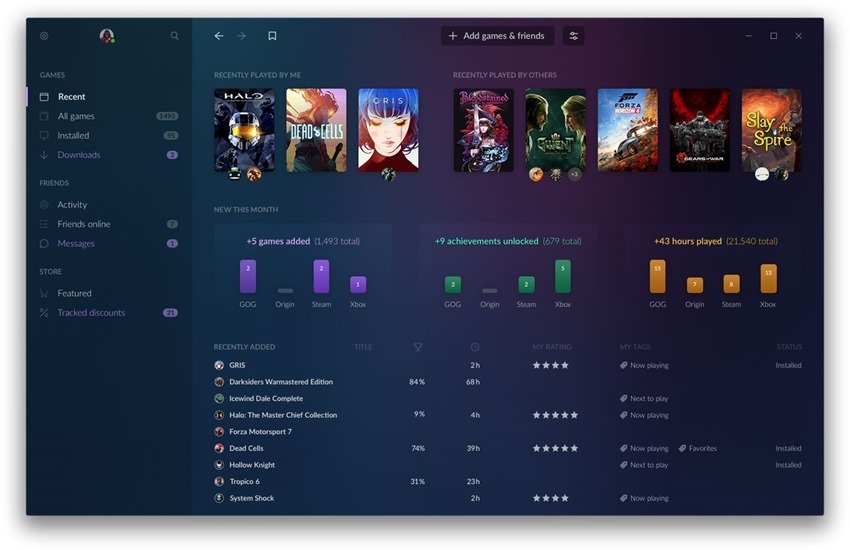 GOG is updating their client to 2.0, and they've got some big plans. GOG Galaxy 2.0 aims to unite not just your games, but also your friends within one client. You'll be able to import all of your games from the myriad PC game clients and consoles and organise them into a single collection, with filtering, sorting, tagging and custom backgrounds and covers. You'll be able to track your achievements and progress on all of your games.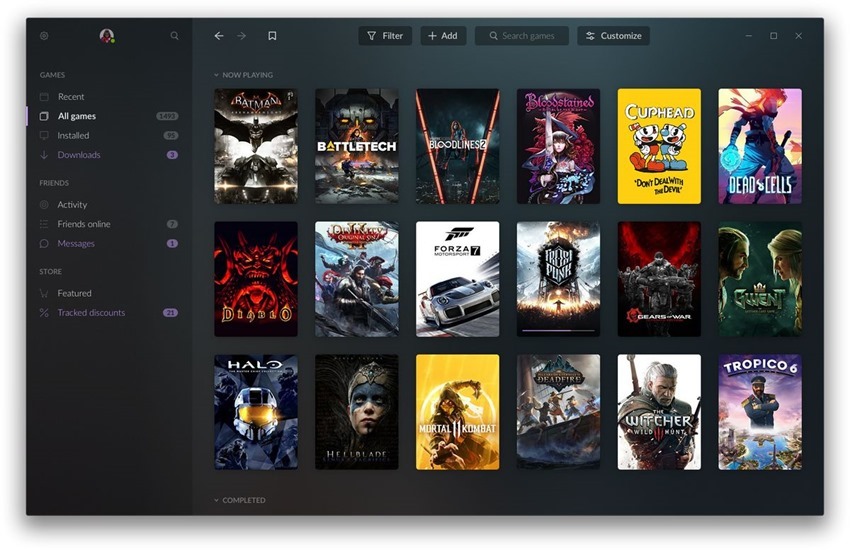 The system will also house an activity feed, allowing you to see your friends achievements across platforms, and also compete with them through leaderboards. There are a few planned features that won't be available at launch, including a completely unified friends list with cross-platform chat.
The TL;DR version from GOG themselves:
"GOG GALAXY 2.0 is an application, thanks to which you'll be able to combine multiple libraries into one and connect with your friends across all gaming platforms, consoles included. If your games and gaming buddies are scattered between different launchers and platforms, this is a solution for you! Keeping track of all achievements earned by you and your friends, hours played, and games owned across platforms has never been this easy. And the application is entirely free, all you need is a GOG account to use it."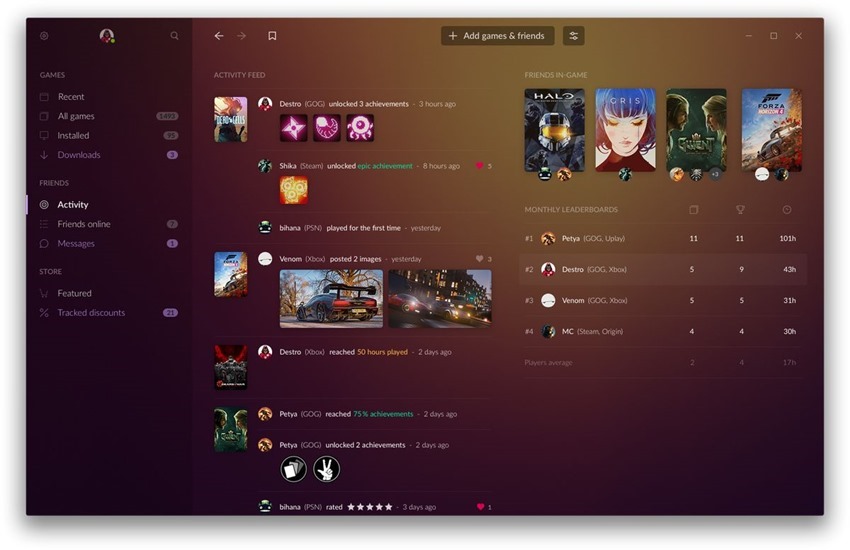 If that sounds good to you, there's a closed beta coming soon, which you can sign up for here.
Last Updated: May 23, 2019