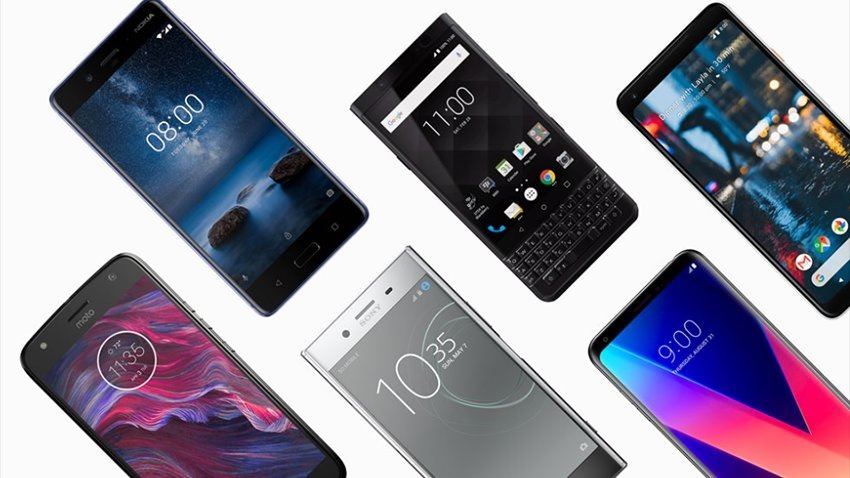 One of the things that made Blackberry devices so ubiquitous in what seems like an era gone by was that they could be used by enterprises without having to worry about fragmentation, patches and security. Yes, yes – the other thing was the cheap, perpetually available internet connection which made it so people could never get away from their damned emails and messaging.
The fragmentation and security issue is why it's been so much harder for big business to adopt Android handsets. There are about a billion different versions and implementations of the operating system, and the fragmentation spread is ridiculous. There's almost no guarantee that any handset is going to be sure to receive the latest in security updates, OS updates and other necessary patches.
That's changing, as Google is going to start certifying selected handsets for business use. To make the cut for Google's Android Enterprise Recommended program, the phone should be running on Android 7.0 at a minimum, and have support for zero-touch enrolment of security patches. Manufacturers of these handsets also have to pledge to support the phone for at least three years, and must issue updates within 90 days of receiving them from Google.
Google will continue to update these guidelines, and will be making changes to the program with every major Android release. This could hopefully see less Android fragmentation outside of the general consumer sphere, and also see Android phones being more by big business.
Some of the handsets already making the grade include Google's own Pixel and Pixel 2 handsets, the BlackBerry KEYOne and Motion, the Motorola X4 and Z2, the Nokia 8, and LG's G6 and V30.
Last Updated: February 22, 2018