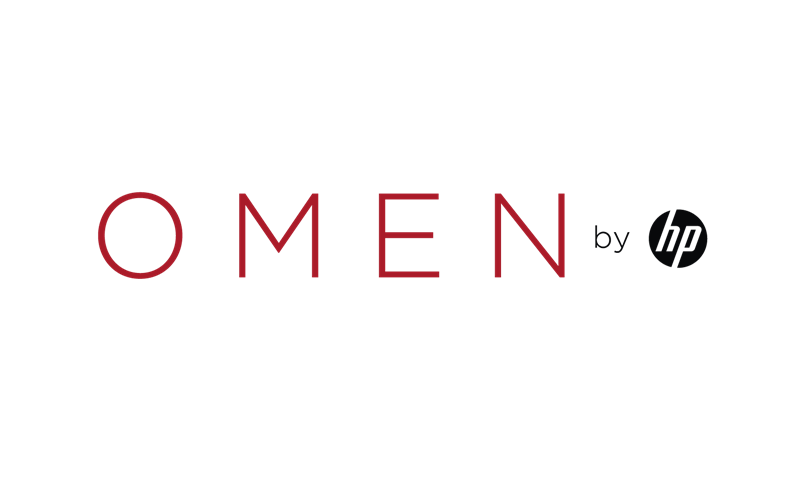 HP's Omen range of systems is generally powerful enough, but it's the stuff that's appended with an "X" that really gets interesting. Usually reserved for their desktops, the X signifies that the system packs in the bleeding edge of technology, or is at least emboldened by some sort of radical design.
It's the former for the first HP Laptop to bear the Omen X branding laptop though. In June, HP announced its new range of Omen hardware, but last week they revealed their brand new laptop.
"It's a focus on the customer," says Mike Nash, Chief technologist and VP of Customer Experience. You can't focus on one segment of the market. You need to have a product for mainstream, performance and enthusiast gamers.
As an X product, this is aimed squarely at the enthusiast – the sort of gamer who usually builds their own PCs and favours desktops. But times and technology are changing. They are now able to deliver the performance usually only available on desktops on laptops.
They've taken feedback from customers, taking lessons from other Omen devices and applying them to the Omen X laptop – the most advanced gaming laptop HP has ever offered. It's overbuilt and over-engineered, says Nash.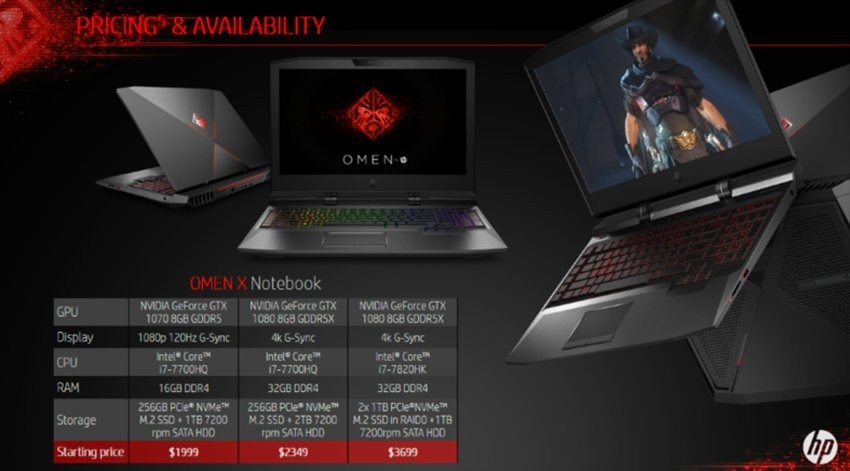 It'll be available in three configurations. On the lower end, you've got a 1070 with 8GB of GDDR5 paired with a Kaby Lake i7 7700HQ and 16GB of DDR 4. It'll also have a 256GB M2 SDD, and a 1TB 7200rpm mechanical drive. That's with a 1080p G-sync panel. That'll start at $1999 – with no word on what it might cost locally.
Moving up, you can get the machine with twice the RAM, twice the mechanical storage and a 4K G-Sync panel. It'll also come with a GeForce GTX 1080 instead. That comes in at $2349.
If that's still not enough for you, then there's one that comes instead with a factory overclocked 1080, an unlocked i7-7820HK processor, 32GB of RAM and two 1TB SSDs in RAID, plus a 1TB mechanical drive. That's nuts. It'll also cost an absurd $3699.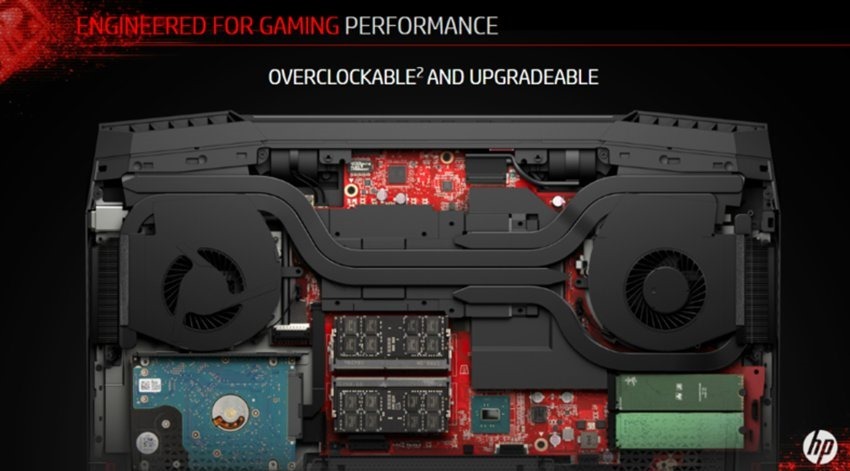 Unlike some other laptop makers though, HP is making this thing easily upgradeable – at least as far as user –replaceable components like RAM and storage go. There's a single panel hatch for easy access to the system's innards. Unfortunately, the GPUS are not upgradeable.
Each machine will support up to three displays (including the laptop screen), have support for VR and support 4K output with HDR.
As for the keyboard, it'll feature custom mechanical switches that Nash says are similar to MX blues. They have 2.5mm of travel, with N-key rollover, which means absolutely zero ghosting. Because this is 2017, it'll have RGB lighting, but every single key can be individually controlled, because why the hell not.
Last Updated: October 16, 2019