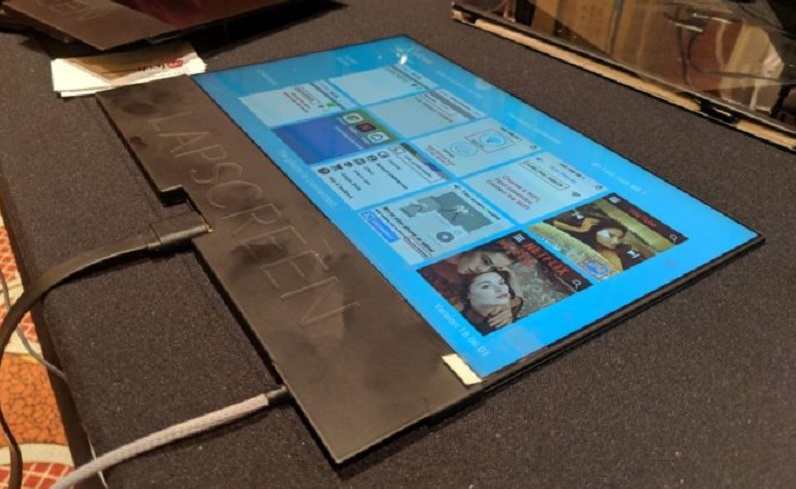 Screen technology is progressing rapidly with LG not only hitting an incredibly 8K technology, but also creating a screening that rolls up as well. The remarkable thing behind all this technology is just how thin screens are becoming where there is almost little different in a width of screen to several pieces of paper. Something which is evident in this new product titled the Lapscreen, from Faytech.
The Lapscreen is a paper-thin 12.5 inch monitor. Weighing as little as 400 grams, it can be run entirely off a cable that can plug directly into your phone or laptop giving you a second monitor that can easily be transported around with you. Although the device features a slightly thicker chin, which houses a USB-C and HDMI connection, the screen portion of the device is only 4mm thick, which is not much thicker than a regular sheet of paper. Even its chin is only 8mm thick, meaning that this is a screen that could easily be confused with a pile of papers.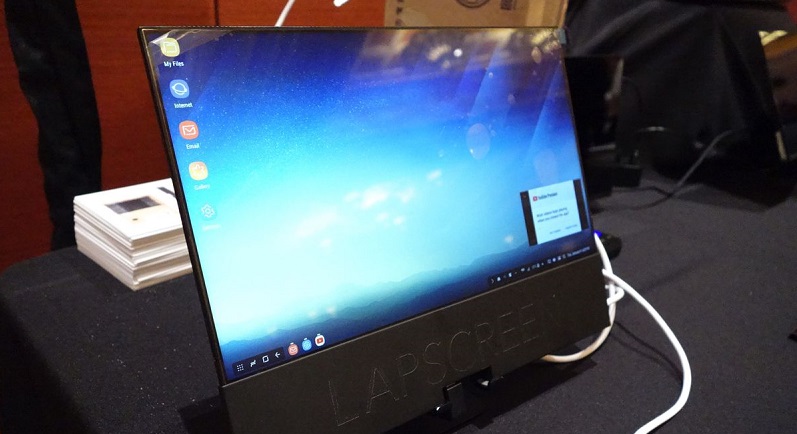 Its remarkable technology that although doesn't fold up like LG's latest TV, is arguably the most portable screen ever created. That it reportedly features a 1080p resolution and 178-degree viewing angle is even more impressive. Those numbers are definitely not comparable to top screens, but are more than enough to make this monitor useful to work on for long periods of time or share content with a wide audience.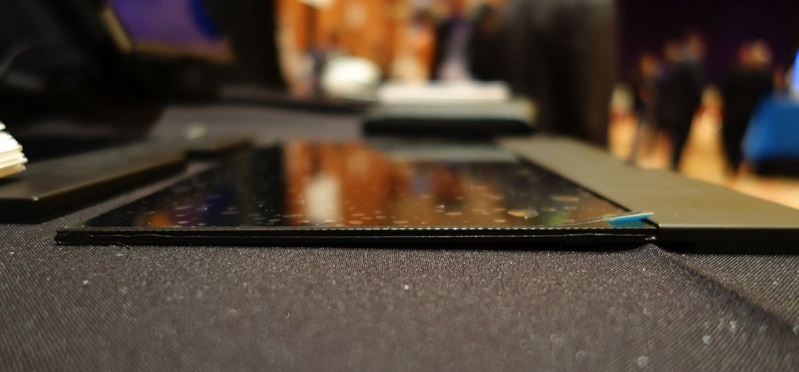 Impressive though the technology is, it's unlikely to gain much traction with pricing set to start at $200 (around R2800 directly converted) for a standard model and $265 (R3800) for a touchscreen version. Sadly, at those prices I can't see many people getting these – but give the technology a few years and we could soon be seeing some incredibly portable monitors like this for only a fraction of the cost.
Last Updated: January 9, 2019